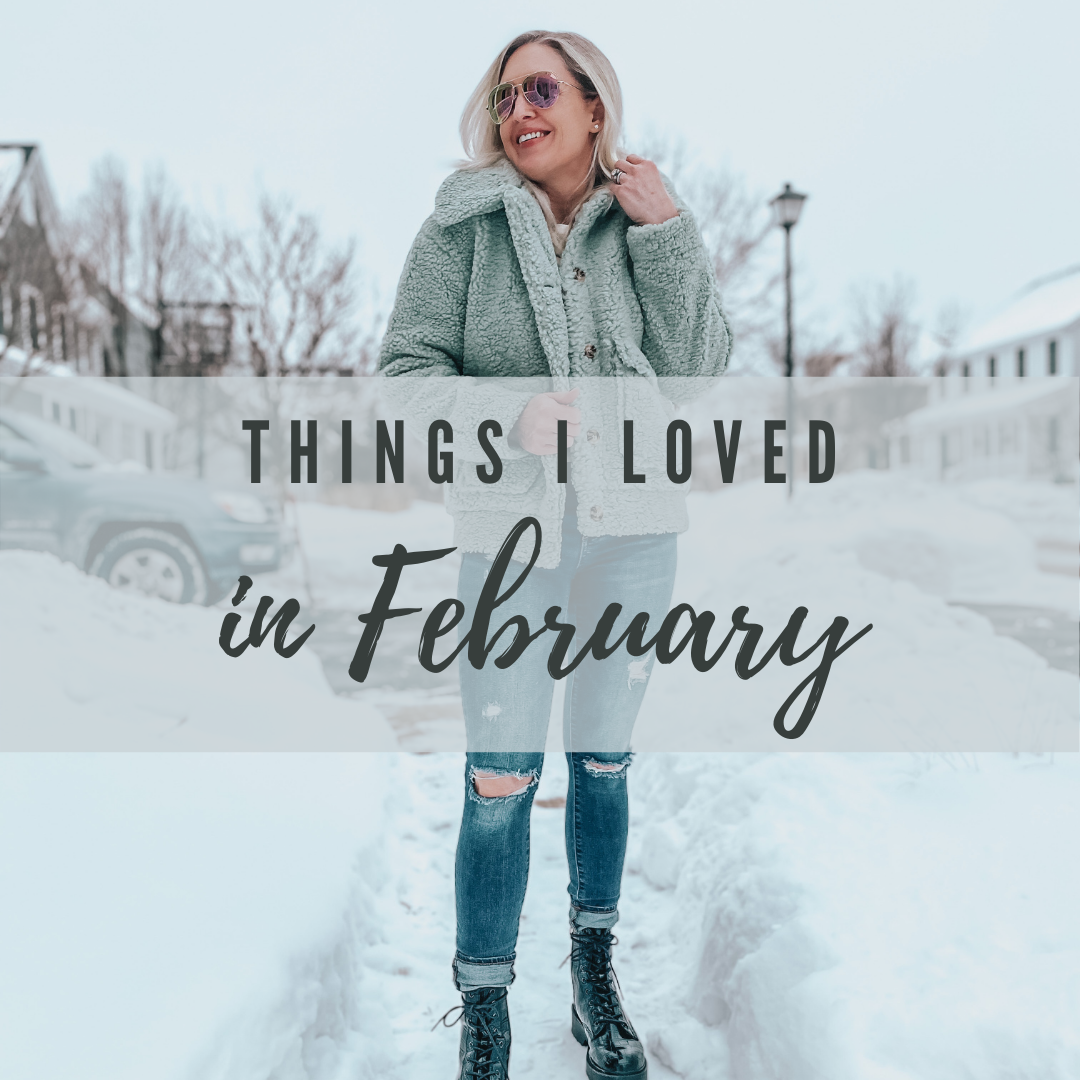 Another month that blew right past us. It's time to link up with Shay and Sheaffer and share all of the things I loved in February. The prompts are below, so if you're a blogger, check it out and join the fun; if not, I'd love it if you participated in the comments!
What We're Eating
With the sub-zero temperatures we've had this month, I've been craving comfort food. I made the viral Tic Tok Fresh Tomato & Feta Pasta, and it's as delicious as it looks. This Creamy Rigatoni with Sausage and Fennel is always a family favorite. Pasta with Peas Pancetta and Goat Cheese was also a yummy combo.
What I'm Loving
City Beauty
City Beauty is a cruelty-free beauty brand based in LA and prides itself on providing functional beauty, products that not only make you look beautiful when you wear them but provide deeper benefits. Each product is formulated to target specific concerns, whether it's to volumize thinning lips, brighten dark spots, improve the appearance of wrinkles and fine lines, or smooth skin texture.
Two of my favorite products from City Beauty are City Lips, a plumping lip gloss that delivers deep hydration for instant plumping and smoothing out the appearance of lip lines & wrinkles. And the line smoothing Hydro Mask, a sheet mask designed to support skin's elasticity and reduce the look of fine lines and wrinkles. It works by infusing the skin with a "plumping" serum made with free-radical fighting antioxidants, collagen-supporting peptides, and skin-nourishing actives.
Get 15% off sitewide with code CITYPARTNERS15.
Persona Nutrition
I love anything personalized, and that even goes for vitamins! Persona Nutrition is a vitamin and supplement subscription service customized to your body's specific concerns and needs. You start with a quick health assessment that reviews your lifestyle habits. Persona's nutritionists will create a customized supplement pack to get you on the right track to reaching your health goals. And, with your vitamin pack arriving in the mail every 28 days, you don't have to worry about running out, which makes it so easy to stay on track. Use my referral link to get 50% off your first purchase!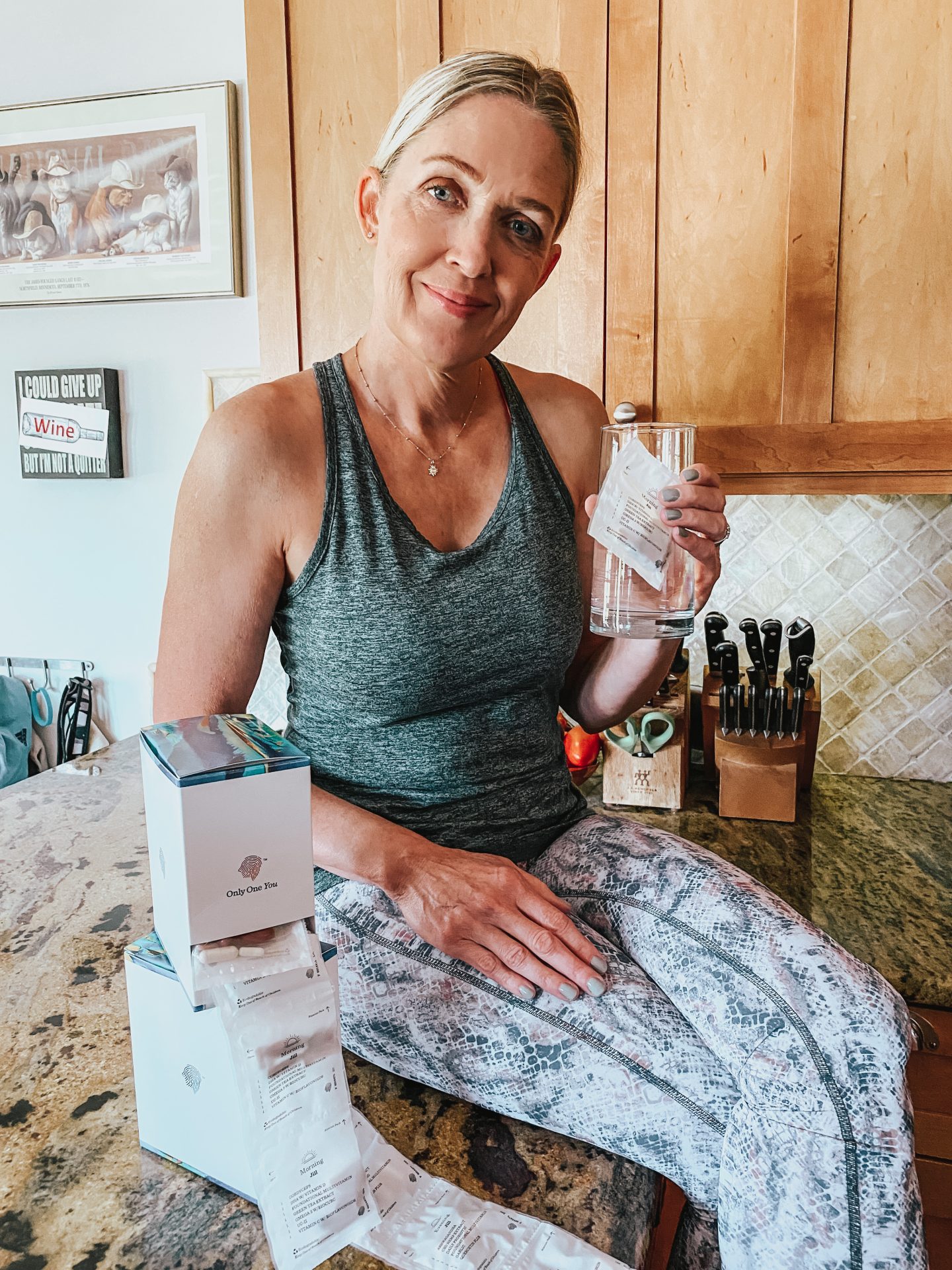 Youth Secret Pillowcases
I recently shared my amazing pillowcases from Youth Secret in my Instagram stories. I had wanted to switch to silk pillowcases for ages, so when Youth Secret reached out to me to try their pillowcases, I jumped at the chance. Youth Secret pillowcases are 2x silkier than silk and feel so luxurious. They are anti-aging, anti-bed-head, and anti-sleep crease.  I've been sleeping on them for almost a month now and cannot recommend them enough. Youth secret has generously offered two generous coupon codes for you! DOUSEDINPINK30 for 30% off your purchase here. OR, DOUSEDINPINKBOGO for buy one get one free here!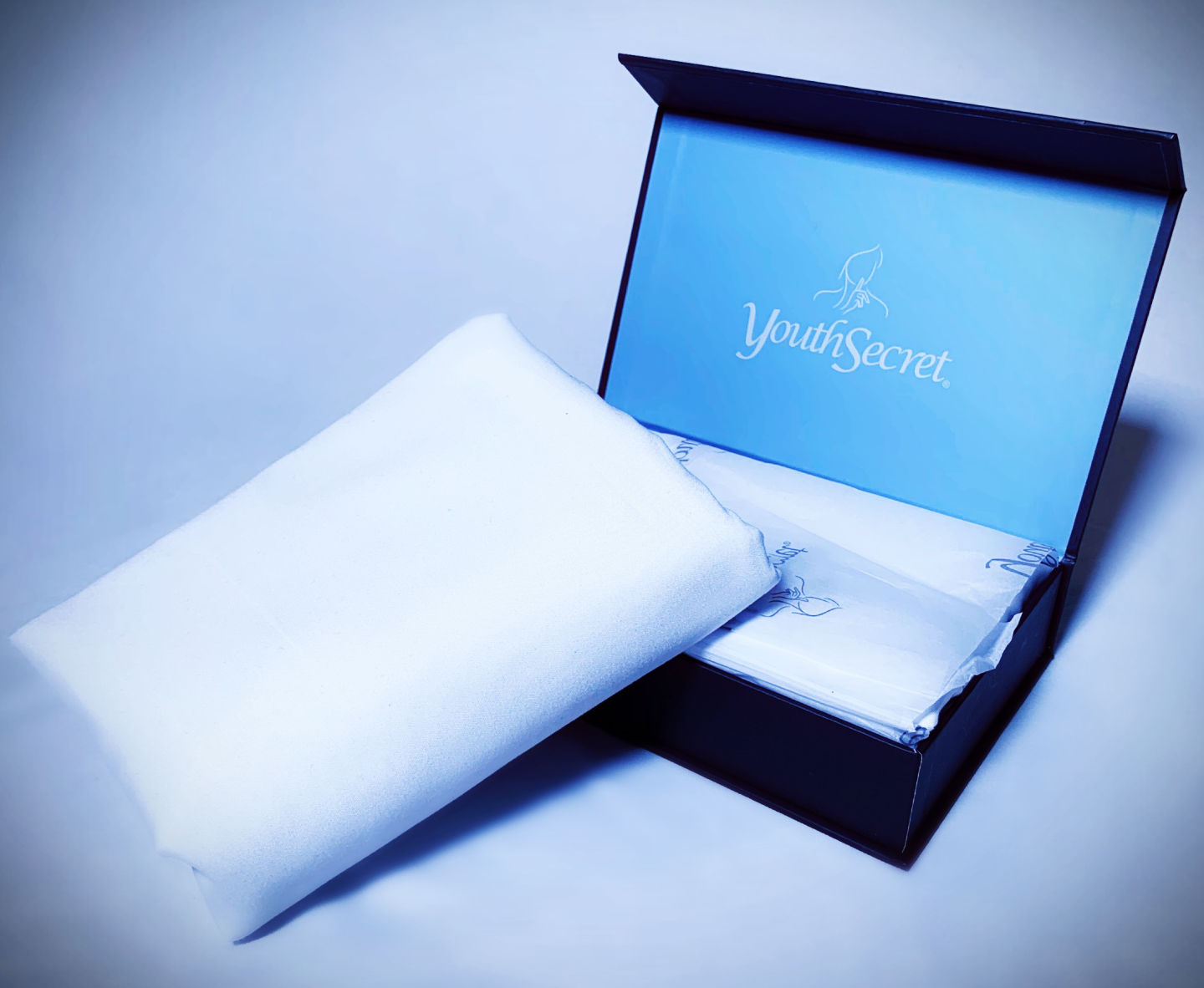 Society Socks
Society Socks is a sock subscription that gives back. Socks are always in need but are the least donated item at homeless shelters. Society Socks delivers 2 fun pairs of socks to you each month and donates 2 pairs to charity on your behalf.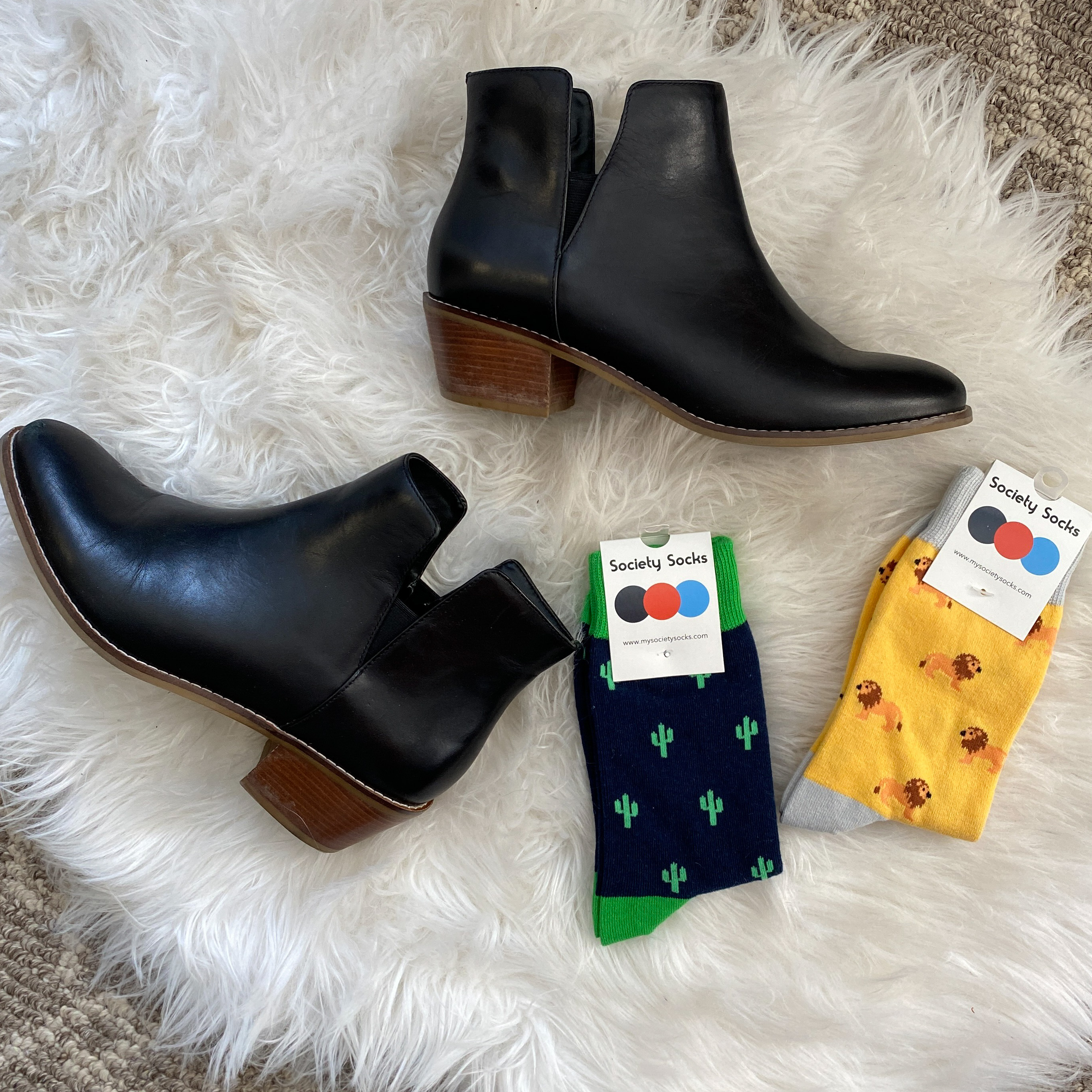 What I'm Excited About
Travel is finally on the horizon! My sister was supposed to be here for a visit this week but didn't want to want to deal with the possibility of being stuck at an airport and postponed. So we're thinking of going out to Las Vegas to visit her in April. My daughter's sorority has canceled Mom's weekend again this year, but that doesn't mean we can't make our own Mom's weekend. So I'm headed to the east coast next month to spend the weekend in Newport. And, my husband, sister, and brother-in-law are booked for Disney's wine festival in October!
What I'm Watching
Lupin, a french mystery thriller based on the tales of Arsène Lupin, a character dubbed a "gentleman thief." The Keepers, a docuseries that examines the decades-old murder of  Sister Cathy Cesnik and the abuse of Father Joseph Maskell at Keough High School for girls. Night Stalker, the docuseries of the most notorious serial killer, Richard Ramirez. I need to switch things up and watch something more lighthearted. Let me know what you're watching in the comments!
What I'm Wearing
Hearts are my favorite shape and something I definitely love to wear in February. The polar vortex also arrived, and I was all about cozy sweaters and scarves. Are you following me on  Instagram and LIKEtoKNOW.it? I'd love it if you gave me a follow for daily style inspiration.
What Else is New
Have you signed up for my 
free winter capsule wardrobe ebook
?  I put together a collection of 15 winter staples and created 32 outfit combinations. Each page shows the pieces you need to recreate the outfit and shopping links if it's not something you already have in your closet. Download my winter capsule wardrobe ebook 
here
.
February Must Reads You're Going to Love
I teamed up with my #blondesquad friends, Andrea from Living on Cloud Nine, Caroline from The Petite Fashionista, Kathrine from Kathrine Eldridge Wardrobe Stylist, and Laura from I Do deClaire, to share 20 winter outfit ideas. We've each picked one winter outfit from each other and styled our interpretation of it for a total of 20 looks!
Did you see my Winter Stitch Fix Review last week? There were so many cute and fun pieces in my winter box. I styled each item two ways and also included your feedback from my Instagram story poll.
I also reviewed KORRES White Pine Meno-Reverse Skincare Line designed specifically for menopausal skin. MenoReverse technology is clinically proven to restore the skin's look and feel to pre-menopausal levels. KORRES White Pine activates new protein production, promotes skin elasticity, and repairs deep wrinkles and age spots. Get 15% off your purchase of the KORRES White Pine Meno-Reverse collection through February 28th with code CELEBRATEYOU15.
Thank you for reading Things I Loved in February!
If you liked Things I Loved in January; you can subscribe here or follow me on Feedly | Bloglovin | Instagram | Pinterest | Facebook
Linking up here.