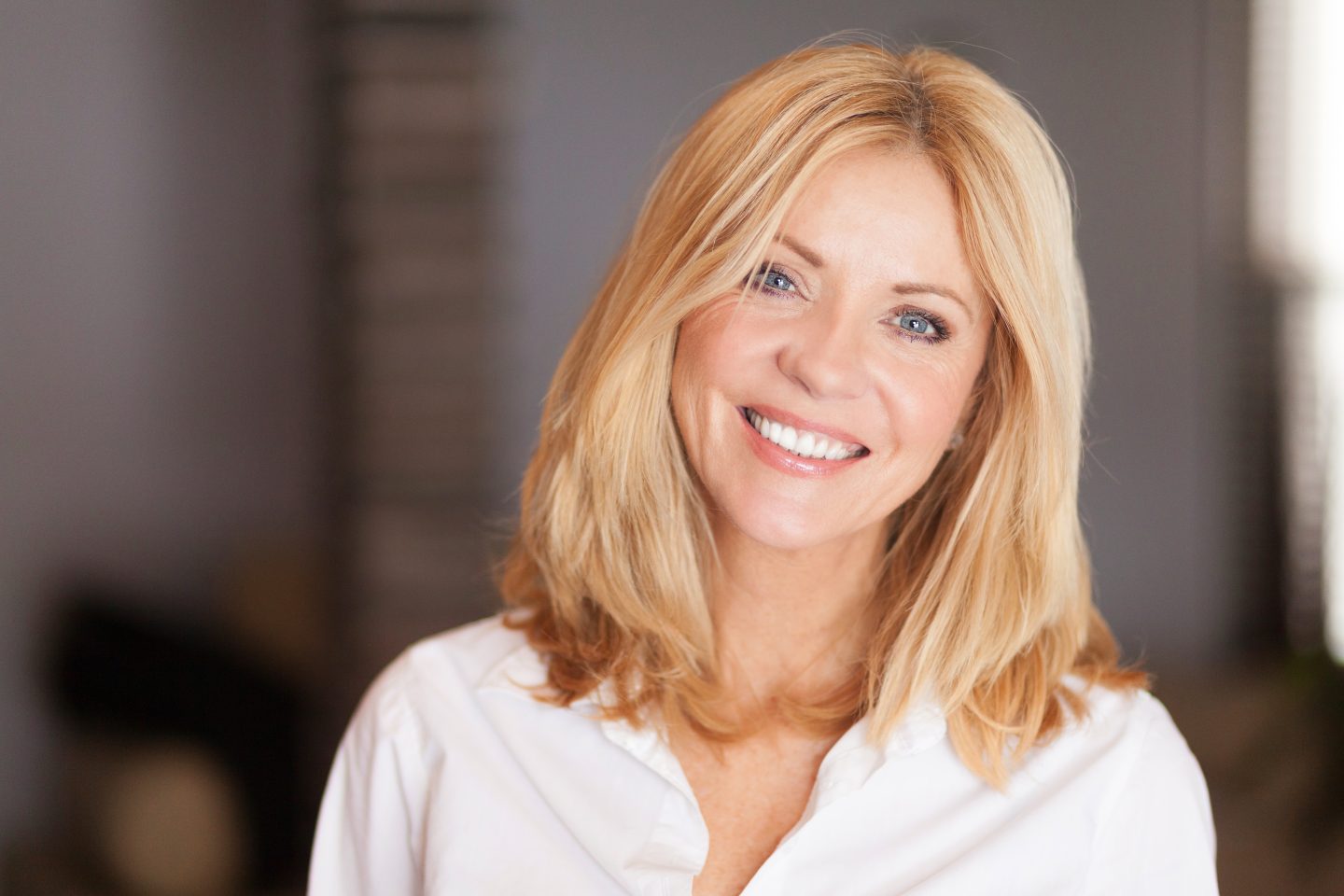 Adequate hydration is crucial for every system in your body—and the hair is no exception. Aging hair can become drier due to shrinking oil glands that prevent natural oils from nourishing your strands. This means, as we enter our forties, we may have to work harder than usual to maintain hydrated hair. Below you will find 5 simple ways to rehydrate your hair over 40 and bring it back to life.
*Guest Contribution
What is Dehydrated Hair?
When your hair doesn't retain enough moisture, it can become dry and brittle. Age, diet changes, excessive heat styling, and harsh outdoor climates contribute to dehydrating your hair. Tell-tale signs of dehydrated hair include split ends and weak, tangly strands. Your hair will struggle to hold your heat style and be more prone to breakage. It is important to treat dehydrated strands, as dryness can eventually lead to extreme breakage and hair loss. 
5 Ways to Rehydrate Hair Over 40
Use a Gentle, Restorative Shampoo
Many shampoos include harsh ingredients, like sulfates, that remove natural oils from the scalp. Rather, opt for a gentle, restorative shampoo with moisturizing properties. A restorative shampoo will deeply penetrate damaged hair cuticles and replenish suppleness and shine. When choosing a shampoo, look for ingredients like argan oil, rice bran oil, and glycerin. These ingredients provide a rich source of nutrients needed to replenish dry hair. 
Deep Condition Weekly
Although regular conditioner contains penetrating ingredients, deep conditioners have a higher concentration and serve as a long-term solution to dryness. A deep conditioner will help restore moisture in your hair, making it stronger and less susceptible to damage. Also, deep conditioners improve your strand's elasticity. In your 40's, hair elasticity is key to obtaining healthy-looking hair. The hydration boost that a deep conditioner offers will strengthen hair prone to snapping or breaking under tension. 
The most effective deep conditioner will contain proteins, shea butter, or essential oils. When it's time for application, focus the deep conditioner towards the ends rather than your roots. Once you have applied your conditioning formula, cover your head with a shower cap or warm towel. The warmth will open up the cuticle making it easier for your hair to soak up the conditioner. After 20-30 minutes, rinse out the deep conditioner with cold water. To maintain your hair's hydration over a long period of time, deep condition weekly. 
While we're on the conditioning note, also consider using a leave-in conditioner after your shower. Leave-in products provide additional moisture to your hair and act as a protective layer against damage.
Avoid Excessive Heat Exposure
Excessive heat exposure is one of the main culprits of dehydrated hair. No matter if it comes from hot tools or the sun, heat is not your friend. If you are experiencing extremely dry, dehydrated hair, it is best to avoid heat styling altogether. The constant use of blow dryers, curlers, and straighteners can break down your hair's hydrogen bonds, which strips your hair of its natural oils. If you absolutely have to use a hot tool, ensure you use an alcohol-free heat protectant. 
The sun's UV rays can decrease your hair's ability to retain moisture, leaving strands dry and brittle. Ahead of your days at the beach, wear a hat or bring an umbrella to shield yourself from the sun's rays.
Drink Water
Hydrate your strands from the inside out by drinking the proper amount of water per day. Water makes up roughly 25% of the weight of a hair strand. For this reason, drinking water can strengthen each strand of hair. Water hydrates your hair follicles and makes strands less prone to breakage. Also, high hydration levels benefit the scalp. Water stimulates the nerve endings on the scalp, which increases your root's activity. To stay hydrated, drink the recommended amount of water a day or consume hydrating foods like watermelon, peaches, and lettuce. IV therapy in Las Vegas is another way to stay hydrated. Treatments may also include vitamins that naturally improve the appearance and health of your hair.
Ditch Cotton Towels and Pillowcases
Don't let your towels and pillowcases fly under the radar. Wrapping your hair in a towel made of cotton fibers can roughen up the cuticle and dehydrate your hair. This material separates curls and contributes to frizz, often making a smooth look unachievable. Replace your cotton towels with a lightweight microfiber one. Microfiber towels remove excess moisture without drying out your strands. As far as pillowcases go, swap your cotton one in for silk. Your hair effortlessly glides across silk, which can decrease tangles, frizz, and snagged hair. In short, keep away from materials that steal your hair's moisture. 
Conclusion
In your forties, you may have to go the extra mile for a hydrated, healthy mane. Whether it is the restorative products or a hiatus from heat styling (hopefully both), breathing life into dehydrated hair is possible. 
Thank you for reading 5 Ways to Rehydrate Hair Over 40!
Also see: Product Empties | Skincare Products I've Used Up and How to Create an At-Home Spa Day
If you liked this post, you can subscribe here or follow me on Feedly | Bloglovin | Instagram | Pinterest | Facebook
Linking up here.