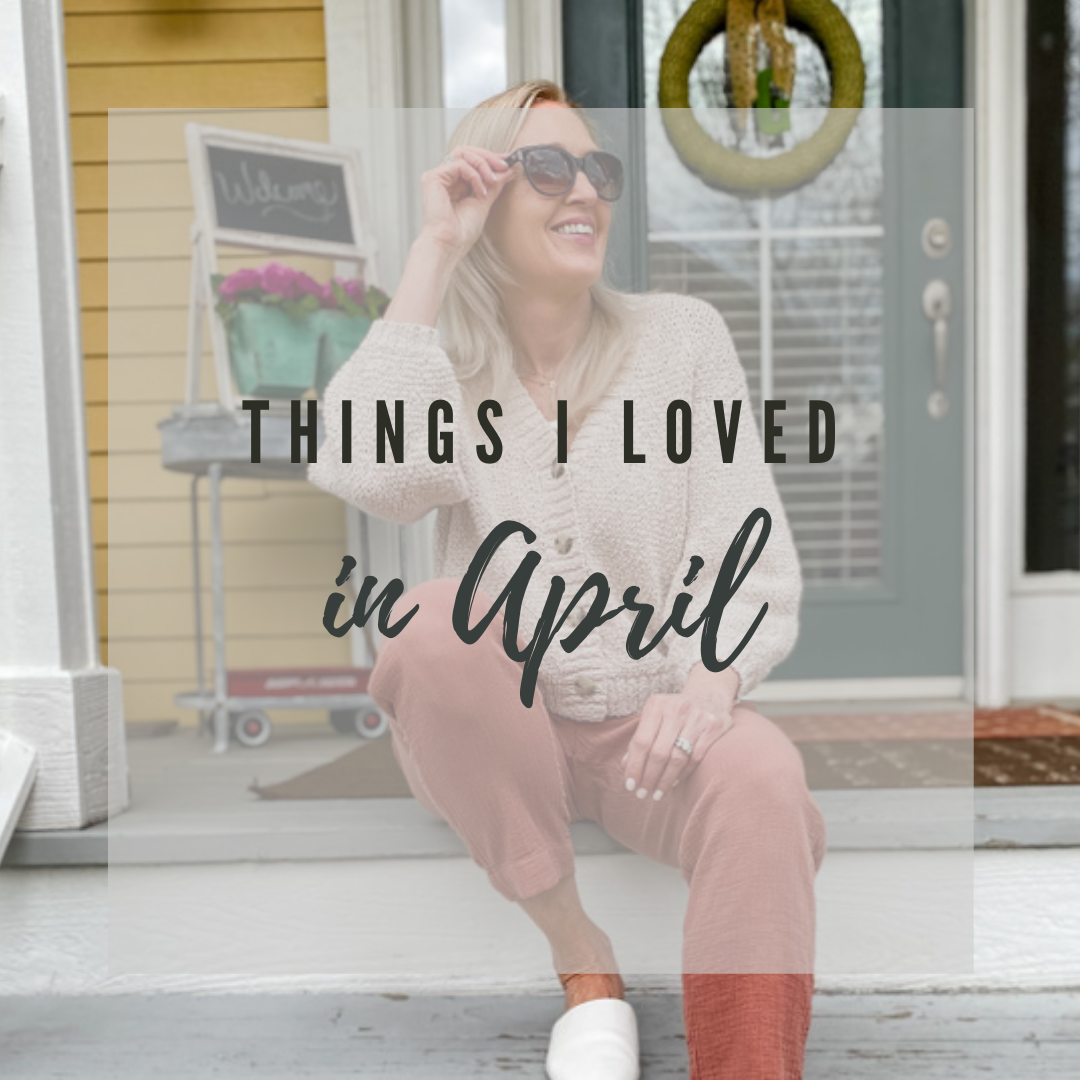 Another month that blew right past us. It's time to link up with Shay and Sheaffer and share all of the things I loved in April. Let's get started!
What I Love in April
Tula Sunscreen
I love a product that does double duty. Tula's Protect & Glow protects your skin from not only the sun but also blue light and pollution. Use promo code INPINK15 for 15% off your purchase.
Cozy Earth PJs
These are hands down, my favorite pajamas. Not only are they the softest pj's I've ever owned, but they are also made from ethically sourced bamboo and are temperature regulating, so you get a good night's sleep! Cozy Earth has a buy one get one 50% off promotion from 4/28 – 5/12. Use promo code PJ-BOGO through this link.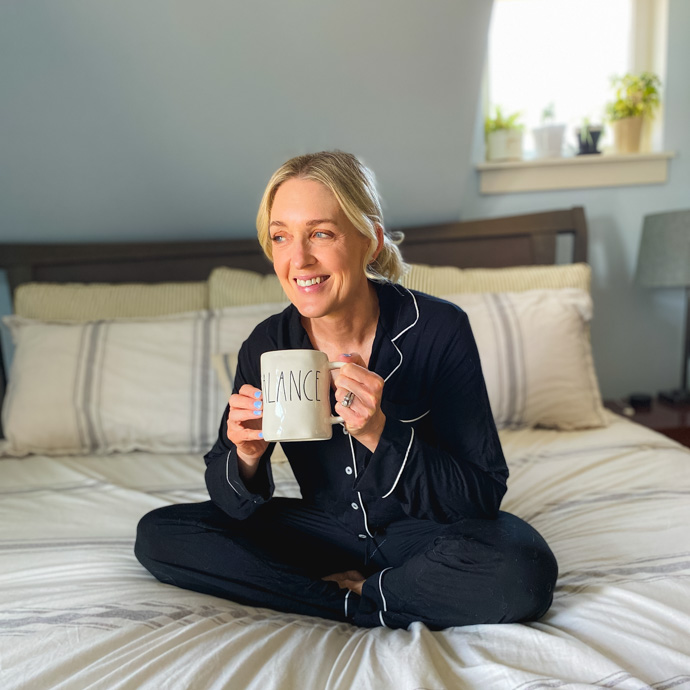 Madison Reed Hair Color Bar
Madison Reed is a new beauty brand challenging the hair industry with clean, non-toxic hair color. Read my review here and use promo code JILL10 for 10% off your Hair Color Bar service or online order through 4/30.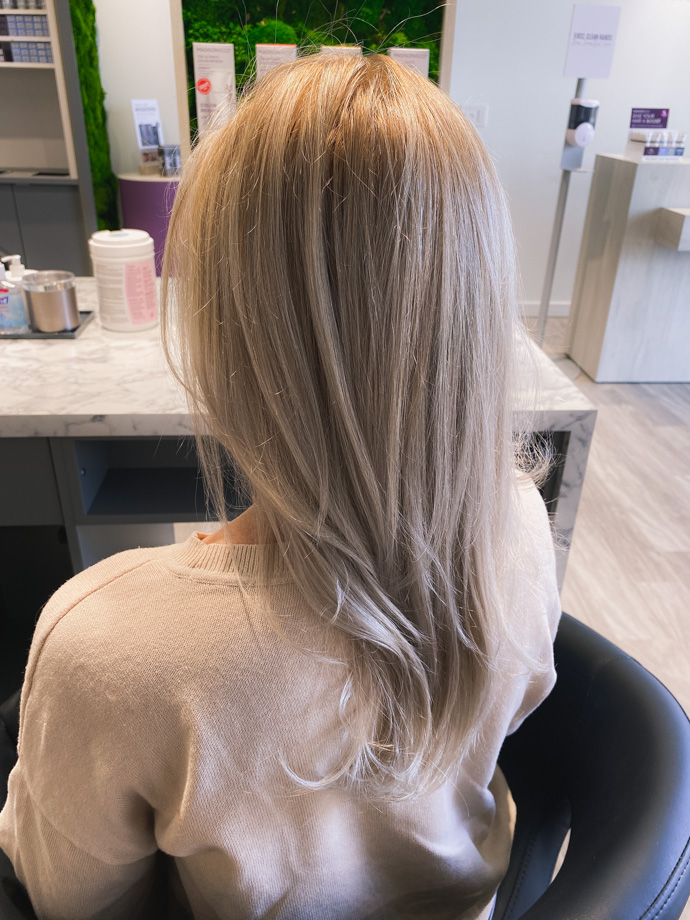 What I'm Watching
My sister got me hooked on Servant, a psychological horror series. After the first episode, I said, no way – too creepy. But then the next night we watched it again and then ended up binging the first two seasons. I also watched Flight Attendant and loved it. I didn't realize it was based on a book with the same title.
What I'm Wearing
The weather hasn't seemed to have gotten the memo that spring has arrived. Temps have been back in the '40s, and we even got a dusting of snow last week.  But I've packed away all of my winter coats and sweaters, so spring clothing it is. Are you following me on  Instagram and LIKEtoKNOW.it? I finally bit the bullet and did my first reel! I'd love it if you gave me a follow for daily style inspiration.
What I'm Excited About
Travel! Headed west to Las Vegas next month to visit my sister. At the end of May, I'll be in the ocean state to visit my daughter and help her move into her summer rental. And last but not least, in June we're going to Chapel Hill to see if it's a place we'd like to relocate to. If you are from the area, I'd love to chat with you about where to go and what to see!
Popular Posts in April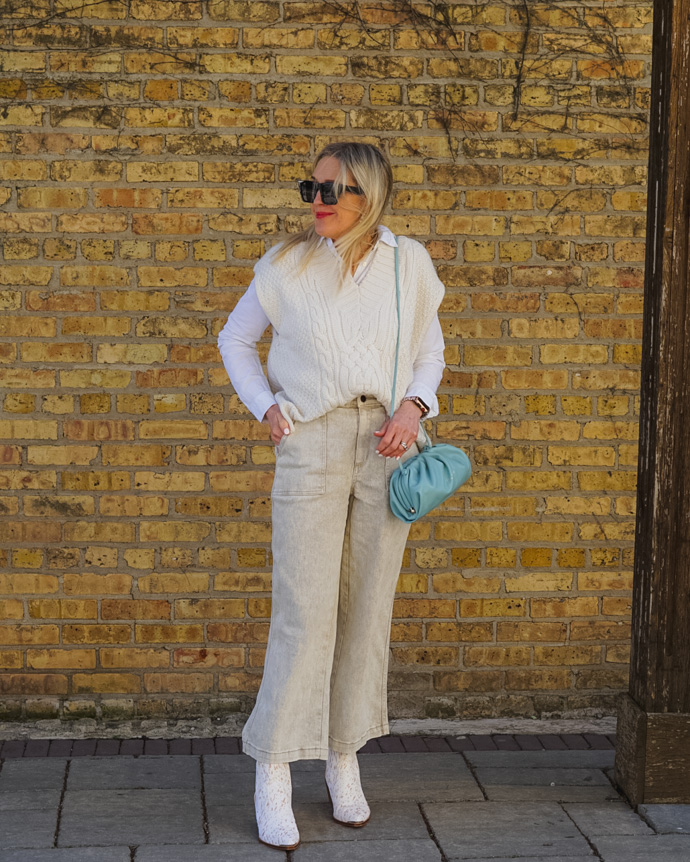 How to Slay a Monochrome Outfit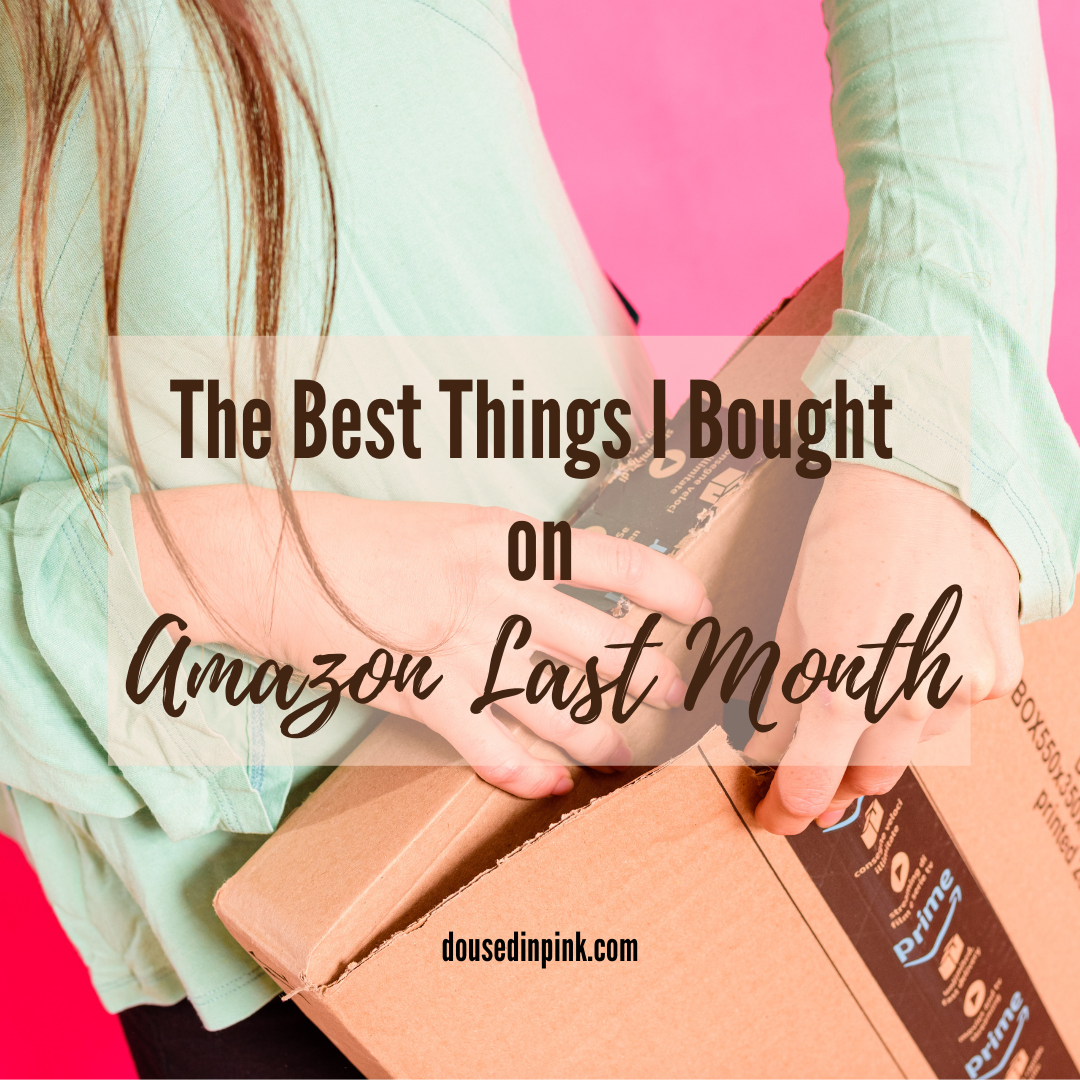 The Best Things I Bought on Amazon This Month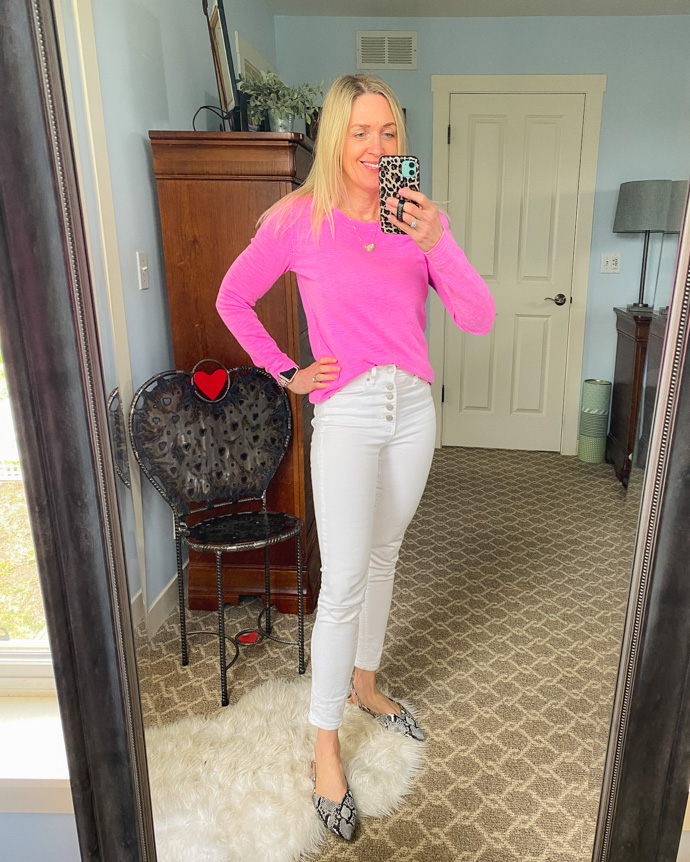 7 Spring Outfits with White Jeans
What Else is New
Do you use the Peloton app? I committed on New Year's Day to do one Peloton workout every day in January to kick off the new year. Mission accomplished, so I continued the challenge into February, and now I'm finishing up month 4! If you are interested in a post on the Peloton app and the kinds of workouts they offer, let me know in the comments!
Finally, did you catch yesterday's post? I shared my Mother's Day Gift Guide, and it's so good. Make sure you check it out for unique and thoughtful gift ideas!
Thank you for reading!