Things I Loved in September
September was jam-packed with so much goodness. I'll get right to it and share all of my favorite things in September.
Products I Loved (+ coupon codes)
2 Wonder & Wander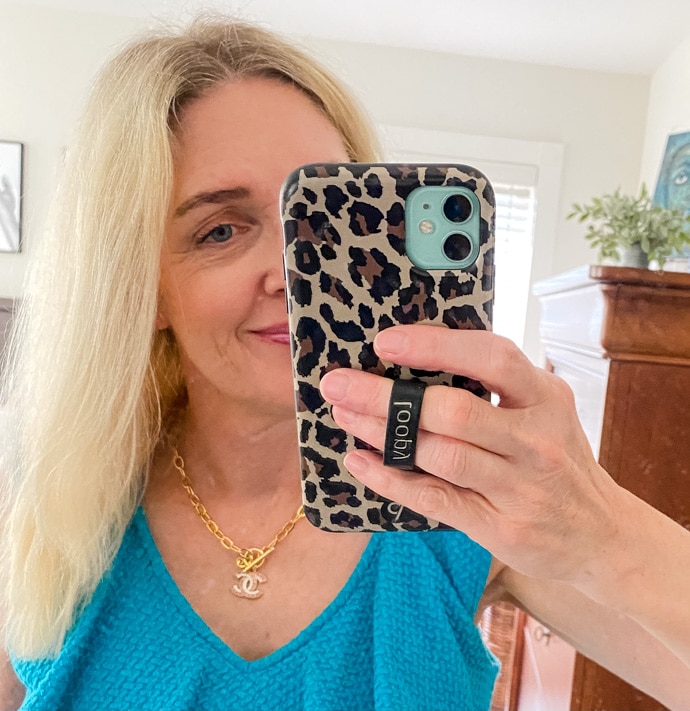 Supporting women-owned and small businesses is important to me, and I can't be more excited to share 2 Wonder & Wander with you. Valerie is the owner and artisan 2 Wonder & Wander, and she creates the most beautiful, one-of-a-kind pieces of jewelry. Each piece is unique and handcrafted from beads, gold-plated chains, semi-precious stones, charms, and vintage baubles that she has collected from flea markets, antique stores, and fairs. If you are looking for a gift idea or treat yourself, check out her online shop here and use code DOUSEDINPINK10 for 10% off your purchase.
Emi & Kay Pajamas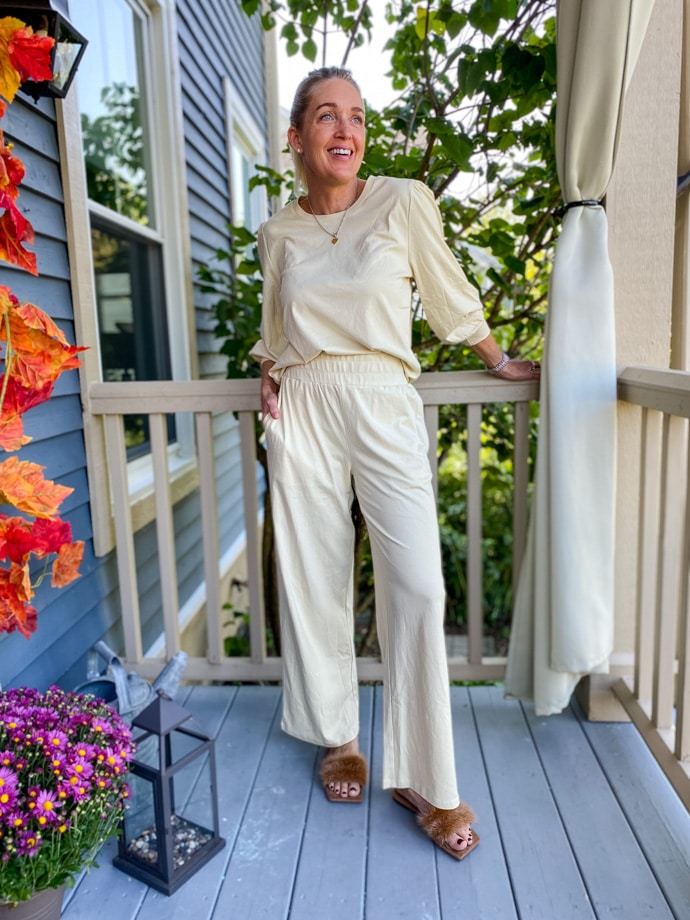 I first discovered Emi & Kay Pajamas a few months into the pandemic and have purchased several pairs of PJs from them since. They have the best collection of loungewear that is perfect for wearing around the house but takes you out the door too! Find your new favorite PJs here and use code PINK20 for 20% off your first purchase.
Teddy Blake Handbags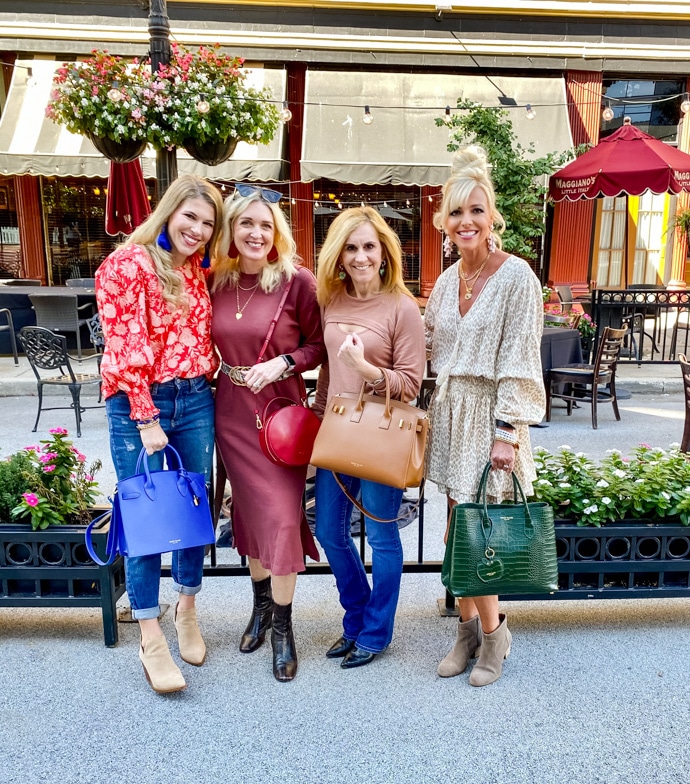 I've shared Teddy Blake bags with you in the past (see my posts here and here). This luxury handbag brand creates beautiful handbags made of fine quality Italian leather and high-end hardware. They give you a bag that's cute, comfortable to wear, roomy, and stylish without the luxury price tag.  You can find the Teddy Blake fall handbag collection here and use code TBDOUSEDINPINK30 for $30 off your purchase.
Jurlique Eye Contour Balm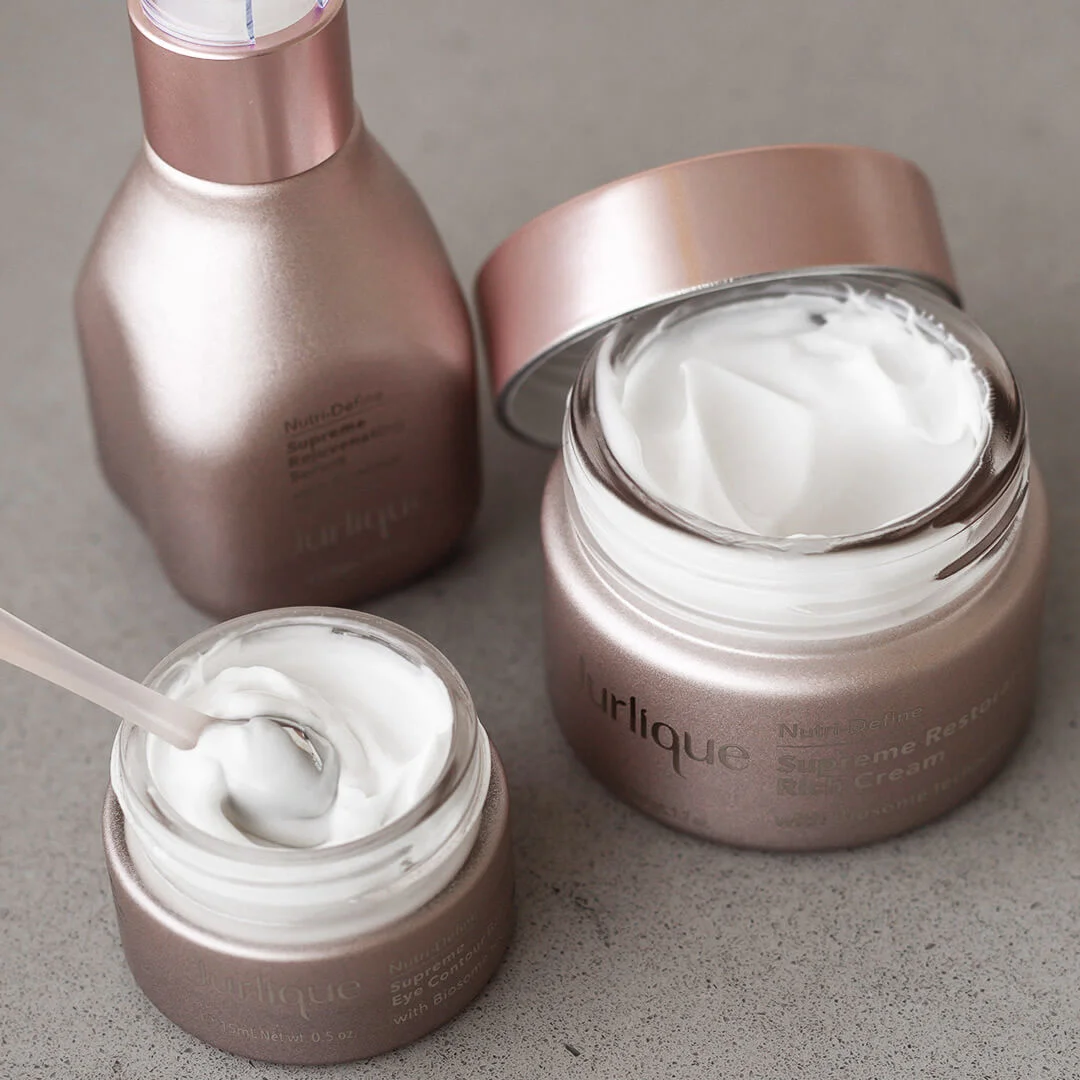 Jurlique is a new brand to me, and I can't say enough good things about it. The fine lines and wrinkles around my eyes are getting more pronounced, so I was excited to try their Nutri-Define Supreme Eye Contour Balm. Enriched with jojoba seed oil, this luxurious eye balm does it all. Nourishes, hydrates, brightens, and illuminates. Buy it here and use code JILL for 25% off. 
What We've Been Up To
Kitchen Renovation
We were patiently waiting for our countertops to be delivered and that finally happened in September! Next up is the backsplash, which is going up this weekend. Still on the punch list are a new stove, hood, crown molding on top of the cabinets, painting the window trim, and lighting.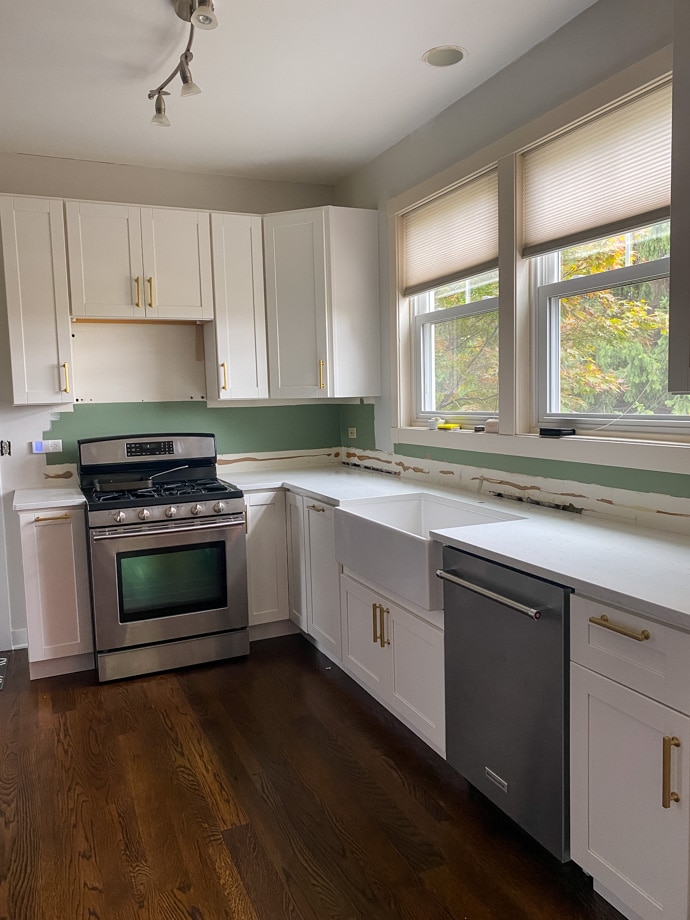 Labor Day Trip
I took our daughter back to school over Labor Day weekend to help her move into her new house and get settled. The weather was perfect, and we could dine outdoors every day and check out a few new restaurants. She is fortunate to be a short distance from the water to enjoy it every day.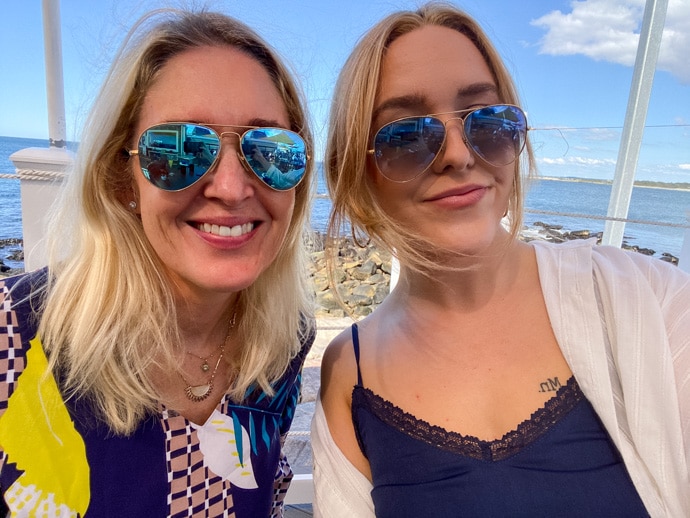 A trip to the east coast wouldn't be complete without a lobster roll.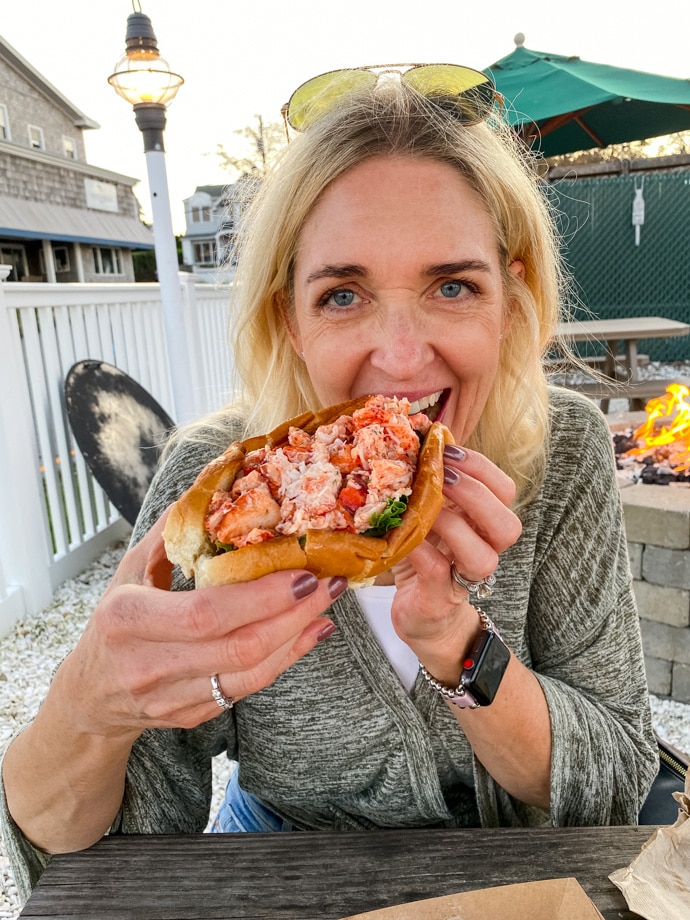 Local Fun
We spent time with our friends at a local art fair and then set up a picnic lunch on Lake Michigan when I got back.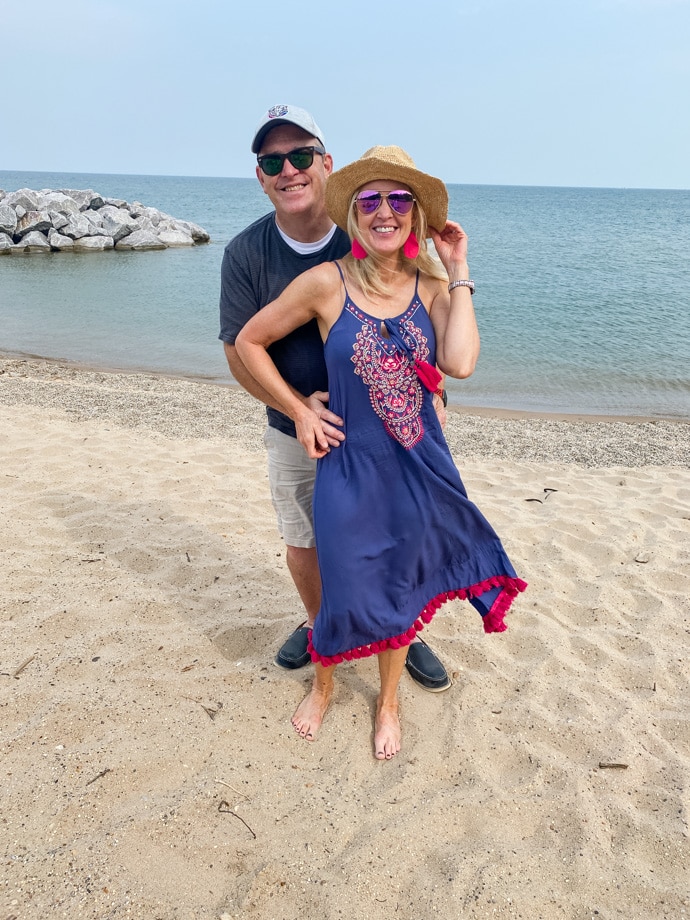 There's nothing better than live music! I kicked off September with a fun girls' night at Ravinia Outdoor Music Festival, seeing Collective Soul, Better than Ezra, and Tonic. We spent a lazy Sunday afternoon at another festival listening to our friend's daughter and her guitarist singing Americana funk music a few weeks later.
Girls Getaway
I ended the month with a weekend in the city with my Chicago #blondsquad friends; Andrea from Living on Cloud Nine, Caroline from The Petite Fashionista, Kathrine from Kathrine Eldridge Wardrobe Stylist, and Laura from I Do deClaire. If you missed the fun in my Instagram stories, I have it saved to my highlights. We had the best dinner Friday night at Casa Blanca, then headed to The Hoxton for drinks on the rooftop deck, Cabra. We topped off the night at the speakeasy, Lady Bird.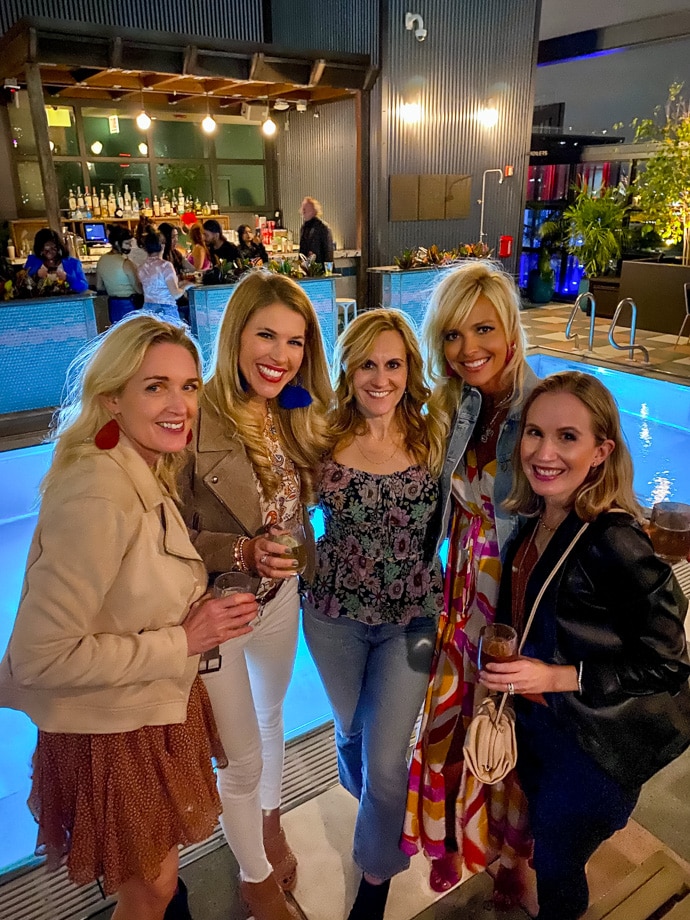 On Saturday morning, we woke up bright and early for a boxing class at Rumble Boxing Gym in the Gold Coast. Once we burned off Friday night's calories, we put them back on again at The Smith for brunch. I love these ladies, and I can't wait to hang out with them again!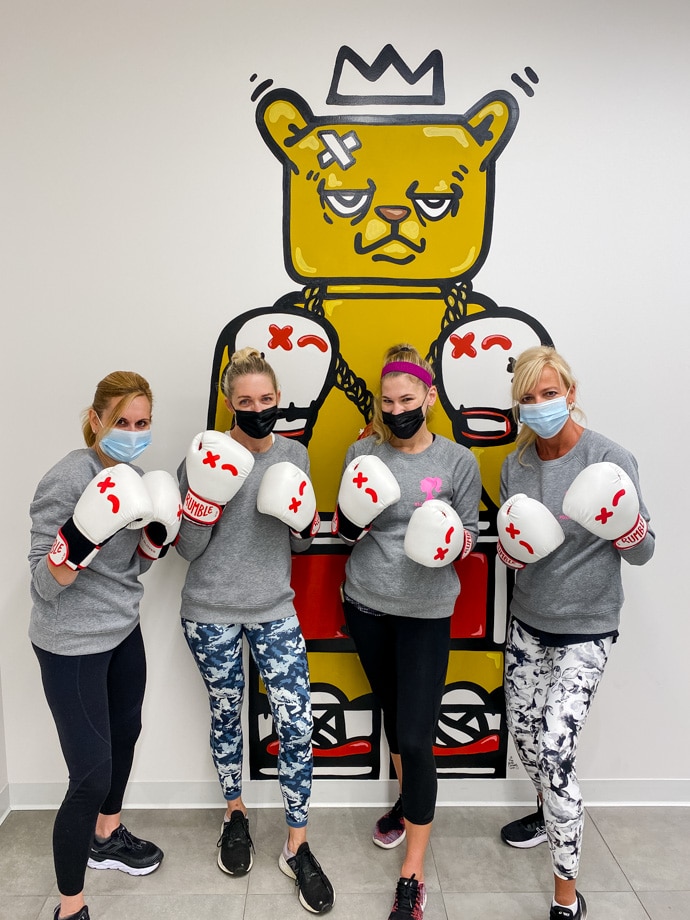 What I'm Wearing
Are you following me on  Instagram? I'd love it if you gave me a follow for daily style inspiration. And, if you want to shop my outfits, please follow me on the free LIKEtoKNOW.it app or click here.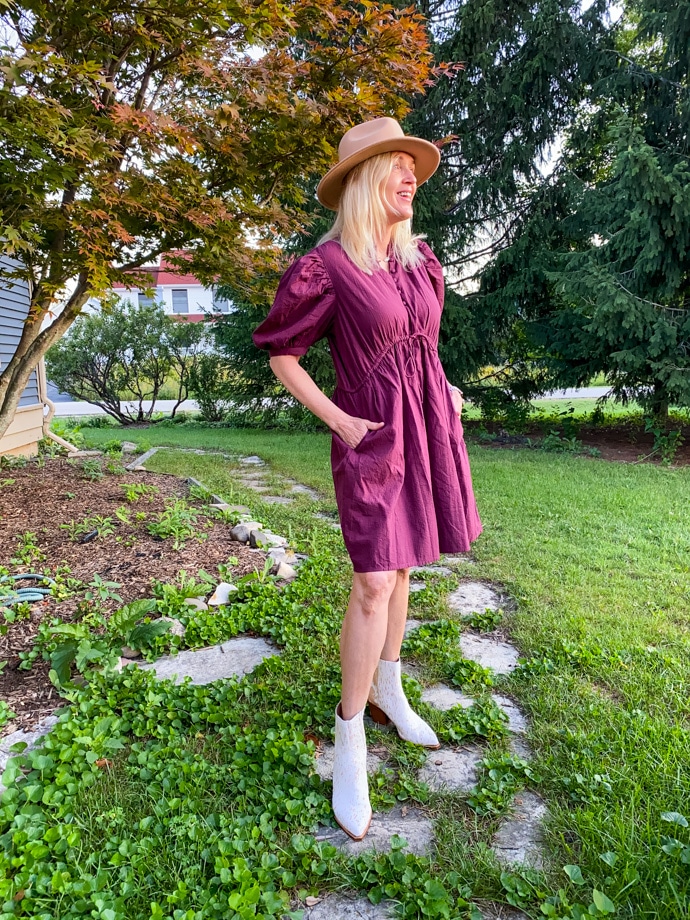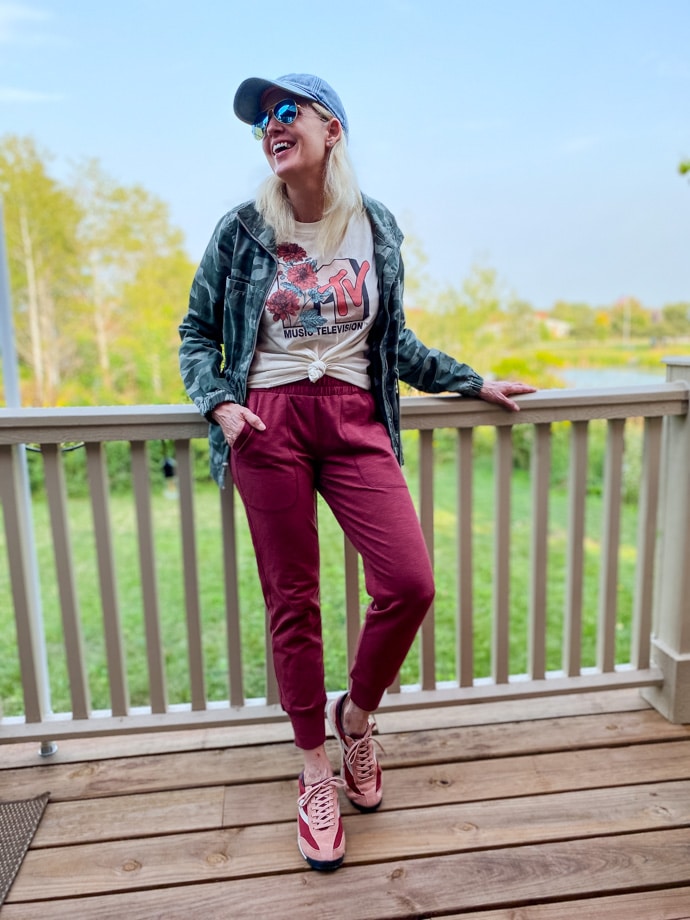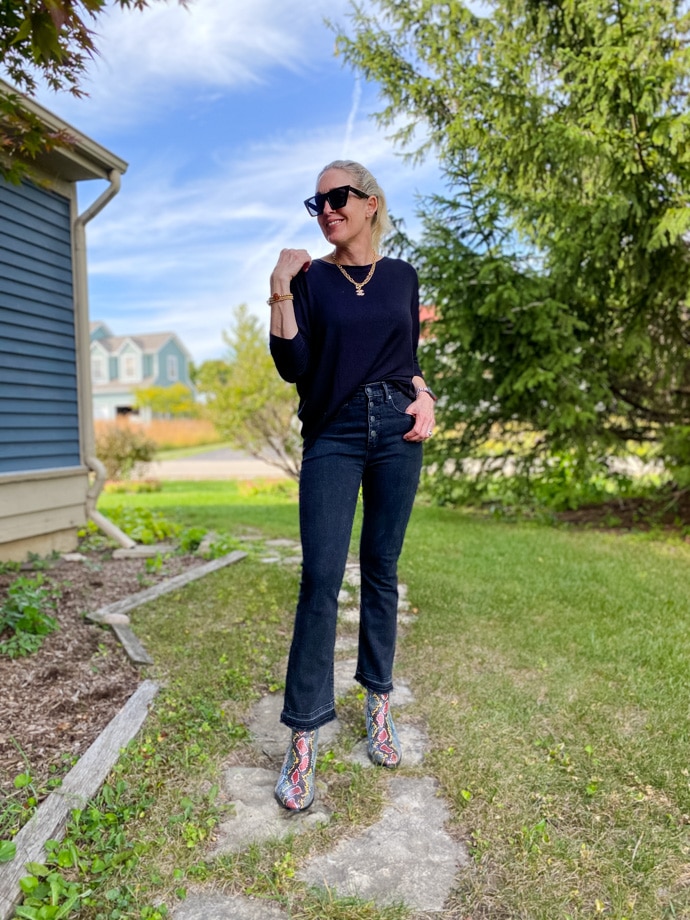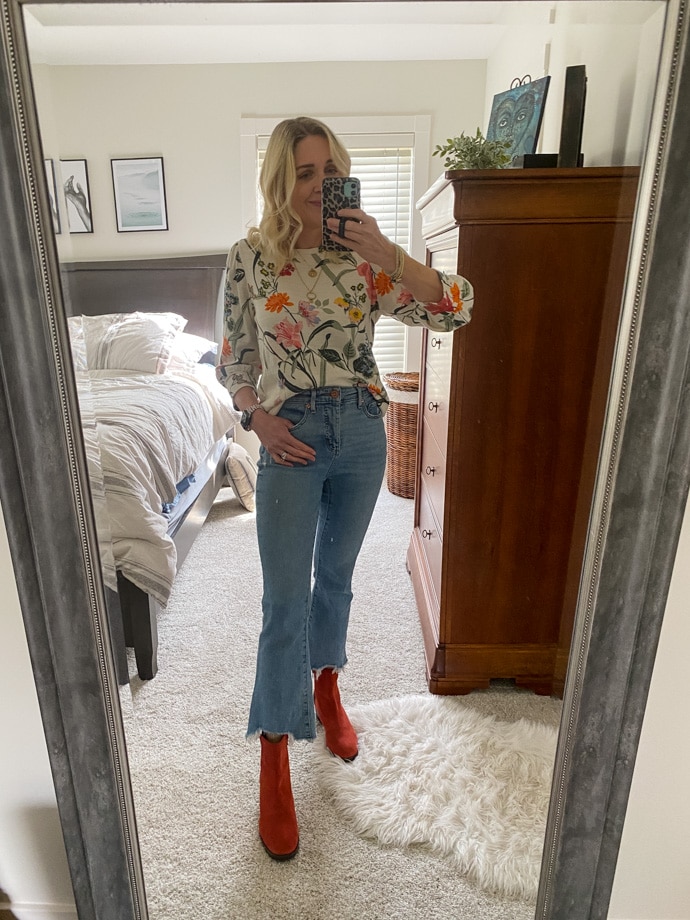 Popular Posts in September
25 Fall Outfit Ideas + Blog Hop
Fall Decorating Ideas for Small Porches
Must-Have Fall Boots Under $100
10 Fun Fall Activities Couples Can Do Together
What I'm Looking Forward to Next Month
We should have our current renovation punch list completed by the end of October, and I cannot wait to relax and finally enjoy our new home. Doing the reno on our own has been rewarding, but it's a ton of work and takes up every free minute we have. There's still plenty more to do, but those are projects for next summer. I'll be sharing a home tour in the upcoming months!
We have a Disney trip planned in October and I'm looking for 2 bloggers to guest post for me on October 26th and October 28th. If you're interested, please email me or let me know in the comments!
Thank you for reading!
Also see: The Best Fall Decor From Amazon and Fall Home Tour 2019
If you liked Things I Loved in September; you can subscribe here or follow me on Feedly | Bloglovin | Instagram | Pinterest | Facebook
Linking up here.