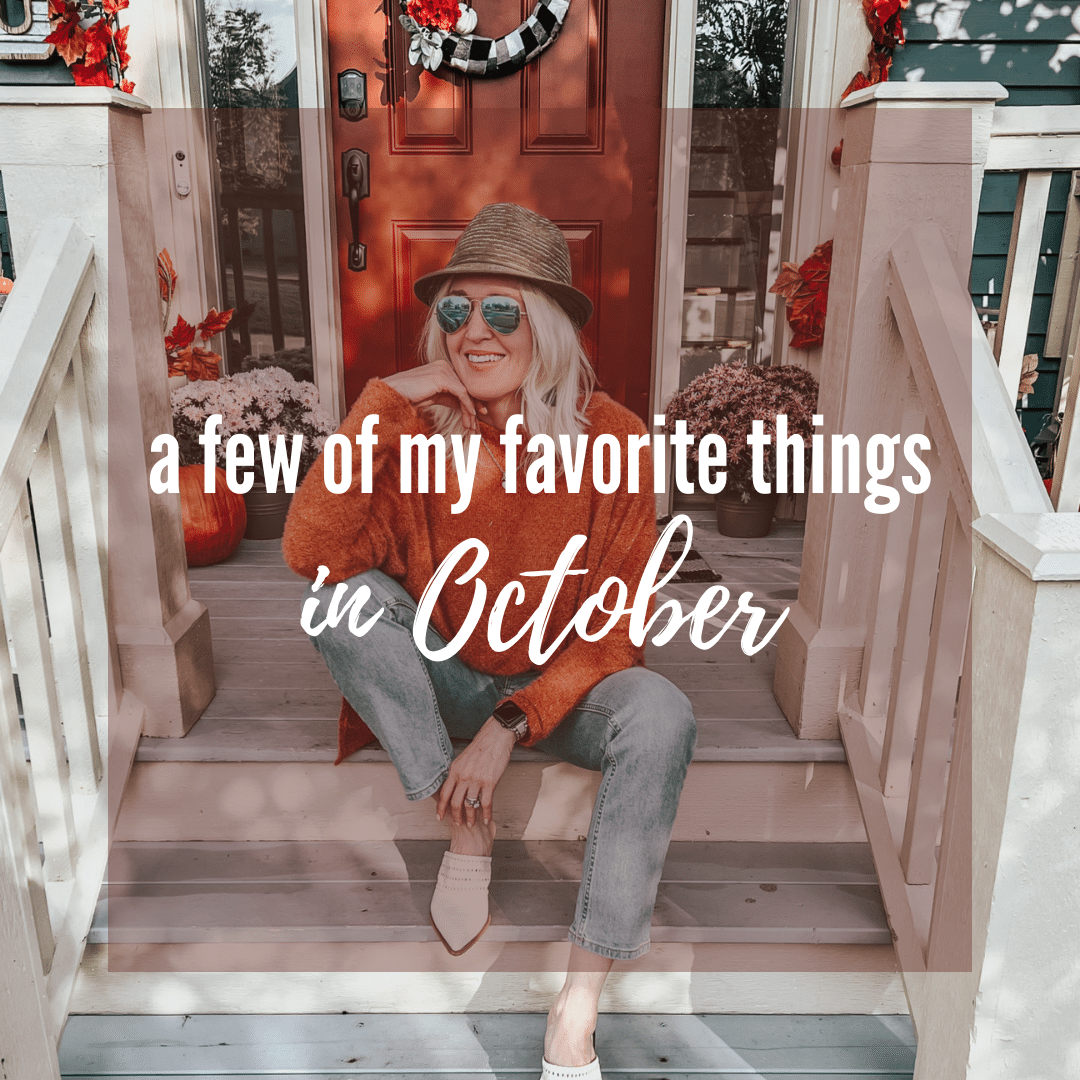 Hi Friends! October was jam-packed and has just flown by. I'll get right to it and share a few of my favorite things in October. This post is a round-up of fashion, beauty, coupon codes, home decor, and what I've been up to!
Products I Loved (+ coupon codes)
Dr. Marten's
Did you have a pair of Docs back in the day? They're a cultural icon and such a durable boot. The last pair I had lasted over 15 years. I've had their women's Chelsea boots on my wishlist for ages and finally pulled the trigger.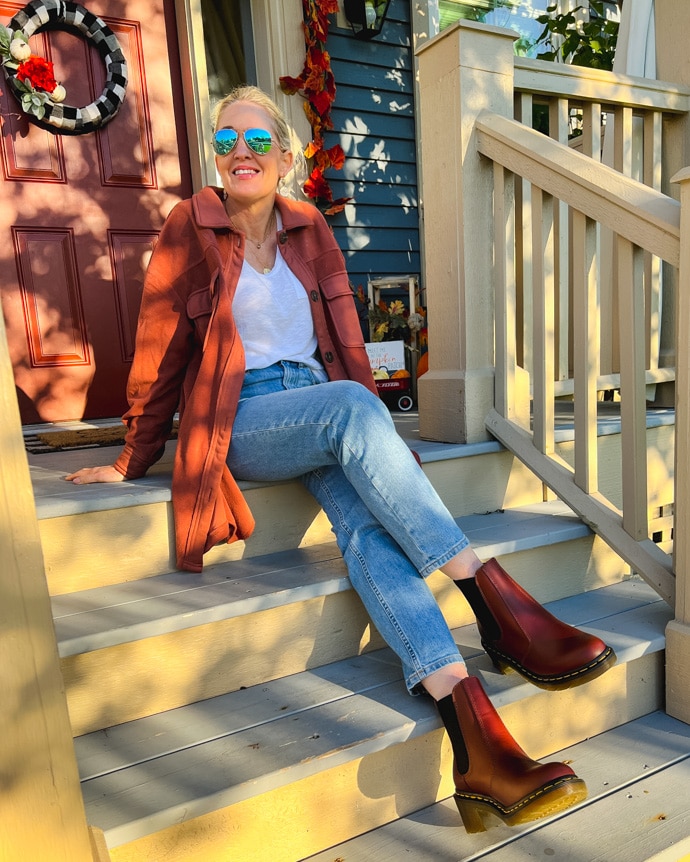 2 Wonder & Wander Jewelry
I shared this women-owned small business last month, and I love her jewelry so much I wanted to share her again. Each piece is unique and handcrafted from beads, gold-plated chains, semi-precious stones, charms, and vintage baubles that she has collected from flea markets, antique stores, and fairs.
If you are looking for a gift idea or treat yourself, check out her online shop here and use code DOUSEDINPINK10 for 10% off your purchase.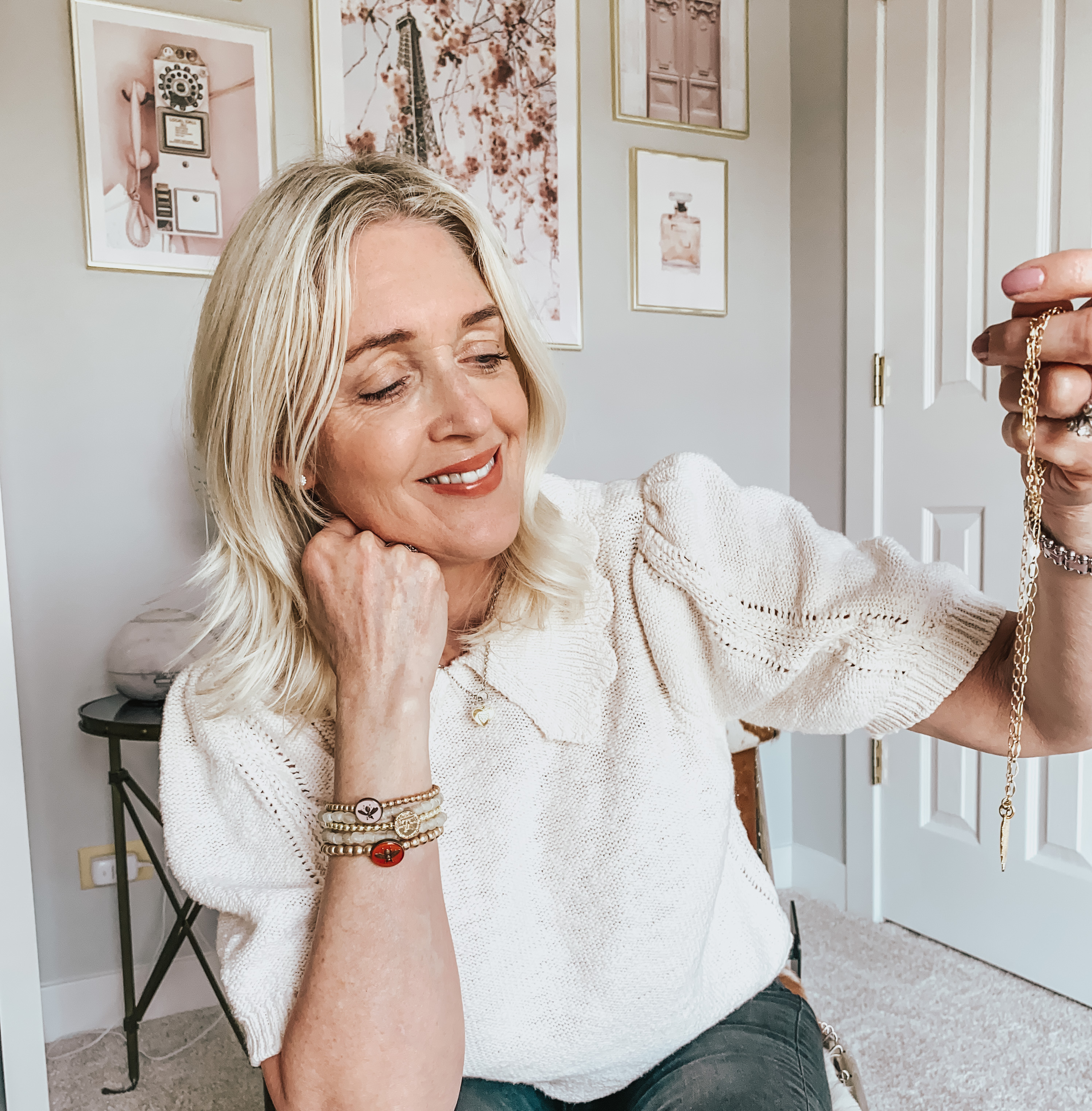 Gantri Sustainable Lighting
Gantri has unique lighting designs that are beautiful, functional, and where you won't find them anywhere else. What's even better is that they collaborate with leading global designers and make their lamps sustainably with plant-based materials that function like plastics without negative environmental impacts. Not only is the material they use sustainable, but they also meet stringent requirements for durability, impact resistance, and heat tolerance.
Pretty cool, right? Check out Gantri's beautiful lighting collection and use code DOUSEDINPINK20 for 20% off!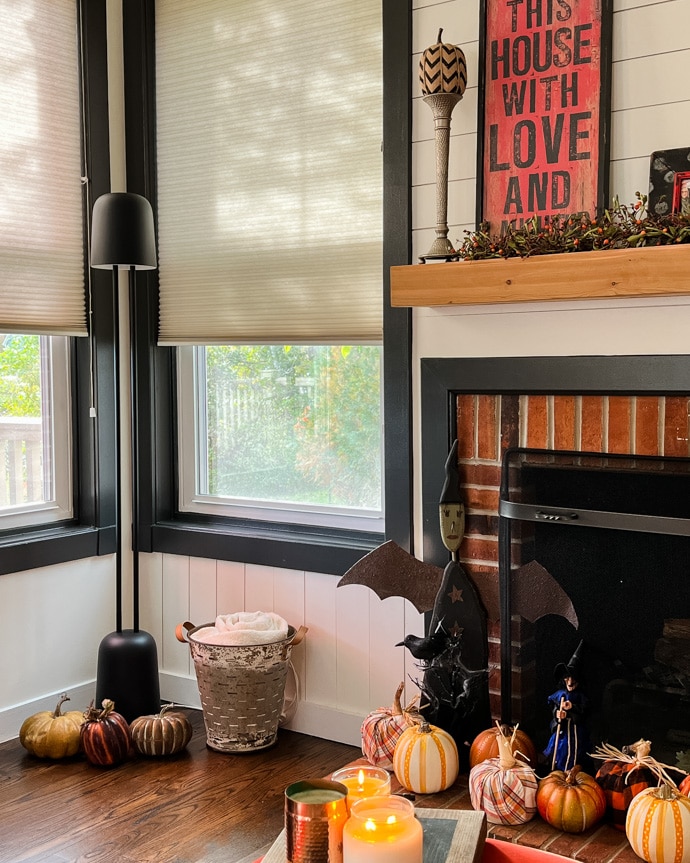 Christophe Robin Haircare
I tried two new Christophe Robin products that I love, so I had to share them here. The Cleansing Volumizing Paste is a root-lifting clay-to-foam shampoo. Your head feels fantastic when the shampoo starts to foam up, and I've seen a visible difference in my hair's volume. If you have dry hair, you'll want to try the  Regenerating Mask. It conditions your hair, leaving it silky and shiny. Get 15% off your first order with code Welcome!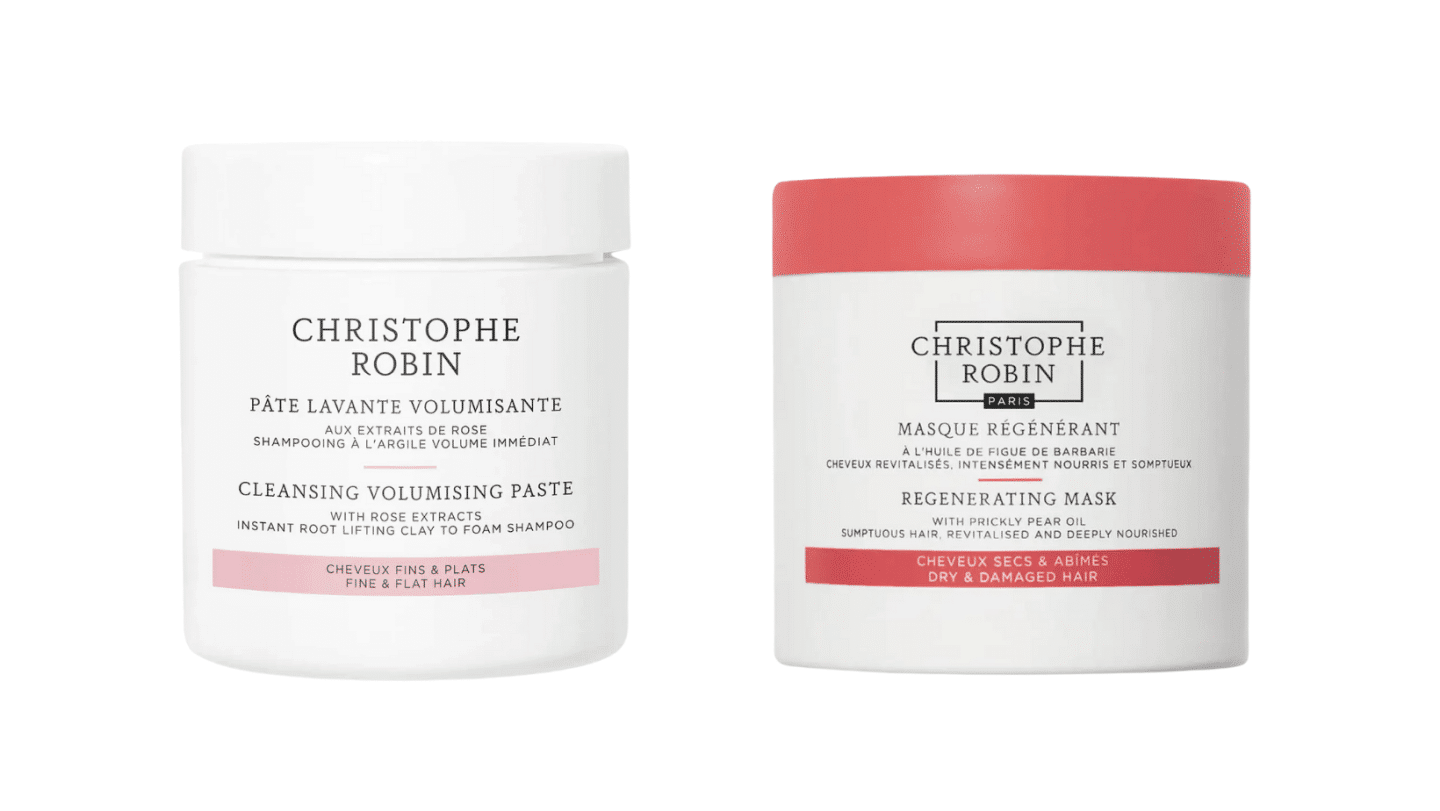 Tula Holiday Sets
Whether you are treating yourself or looking for the perfect holiday gift, Tula holiday sets are full of limited edition and best-selling products. With up to 40% off, they're a great value, and when using promo code INPINK15, you'll get an extra 15% off your purchase!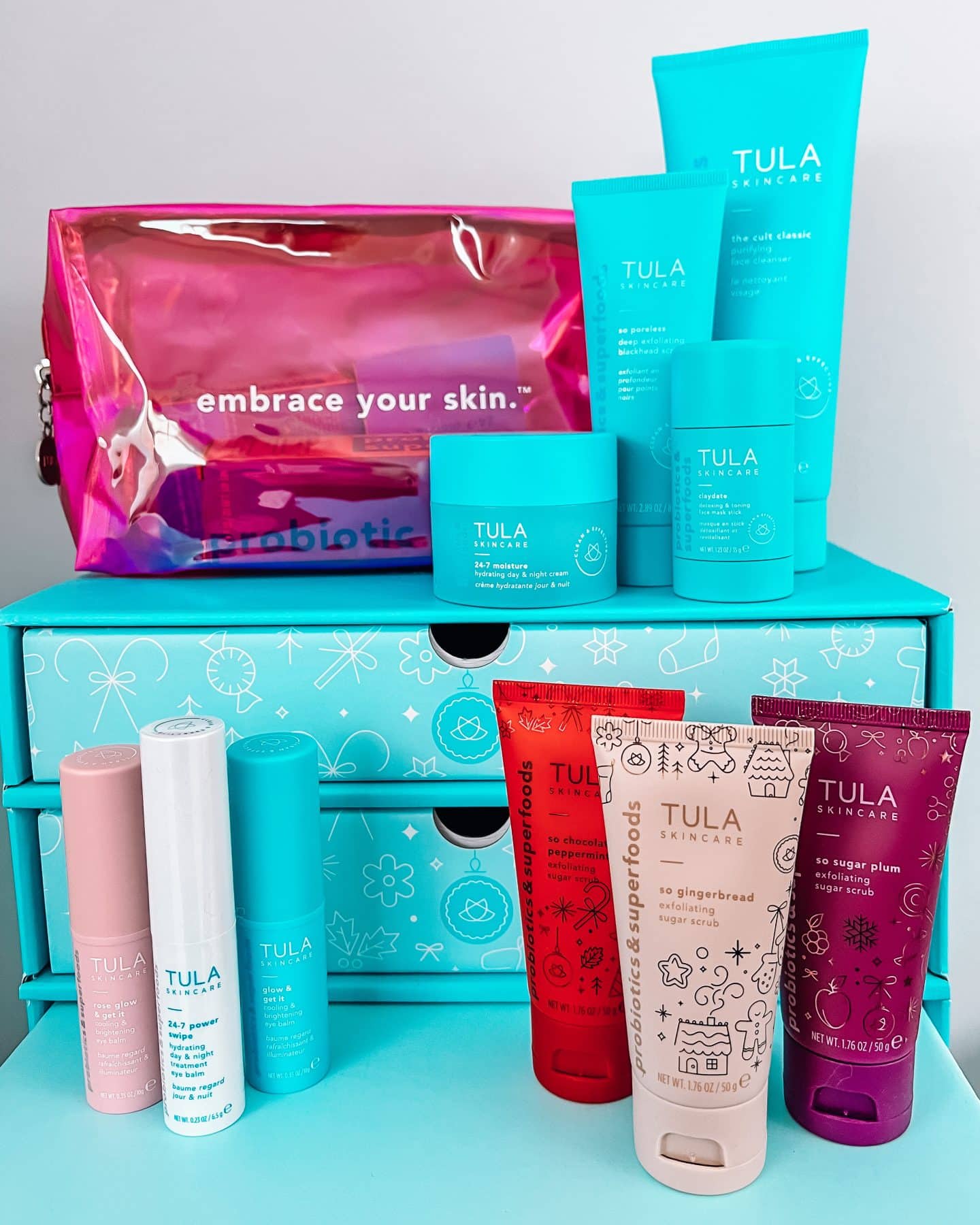 What We've Been Up To
Disney Epcot Food & Wine Festival
We are currently on vacation at Disney World for their Epcot International Food & Wine Festival. Follow along on my Instagram stories, and I'll be sharing a recap with you next month!
I have two guest bloggers helping me out this week. Yesterday, Patty from Good Better Best shared Easy Fall Decorating – Tablescape & Mantel Ideas. Tomorrow, Heather from Heather Loves Home will share a simple Jewelry Organization for my Thursday Fashion Files linkup.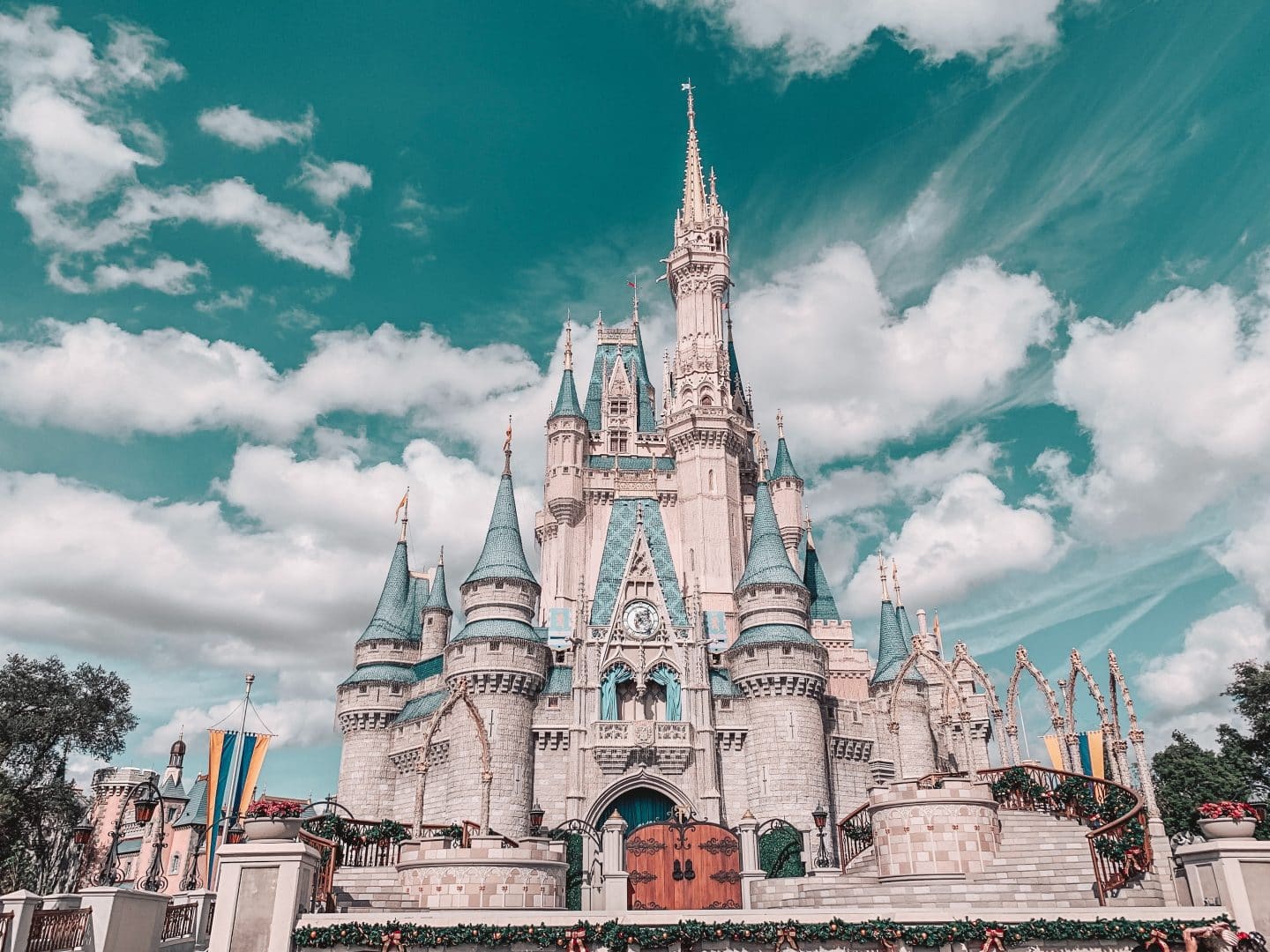 Kitchen Renovation
We are at the home stretch of our kitchen renovation, which is definitely one of my favorite things in October. Can you believe we have been working on it since the beginning of July? We tiled our backsplash and installed a new light fixture. Our new stove and hood should be delivered and installed in the next few weeks. The remaining punch list items are picking out a light fixture for over-the-sink, installing the crown molding on the cabinets, and building a custom table with our extra butcher block.
Here's the kitchen before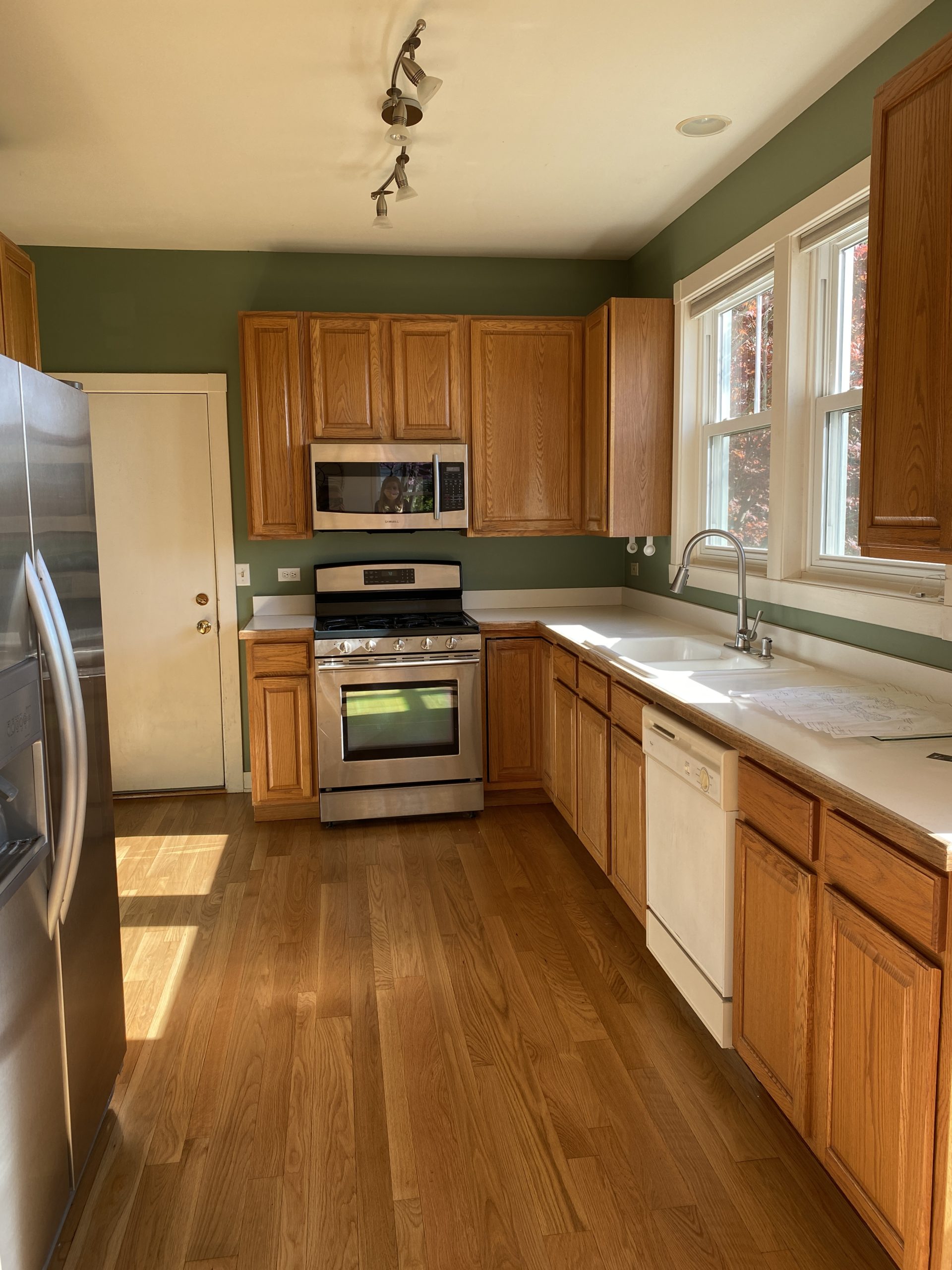 And, kitchen after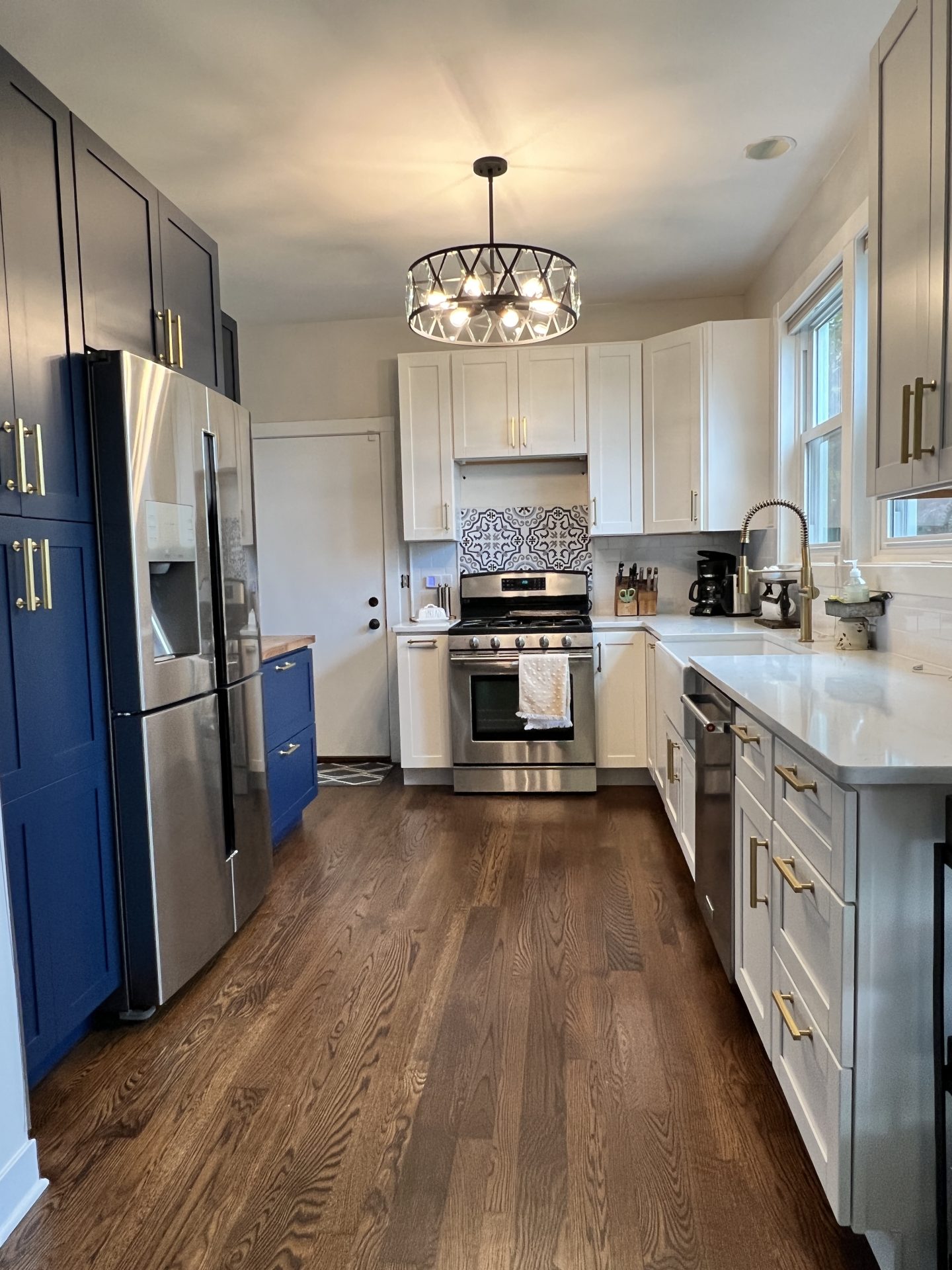 What I'm Wearing
Are you following me on  Instagram? I'd love it if you gave me a follow for daily style inspiration. And, if you want to shop my outfits, please follow me on the free LIKEtoKNOW.it app or click here.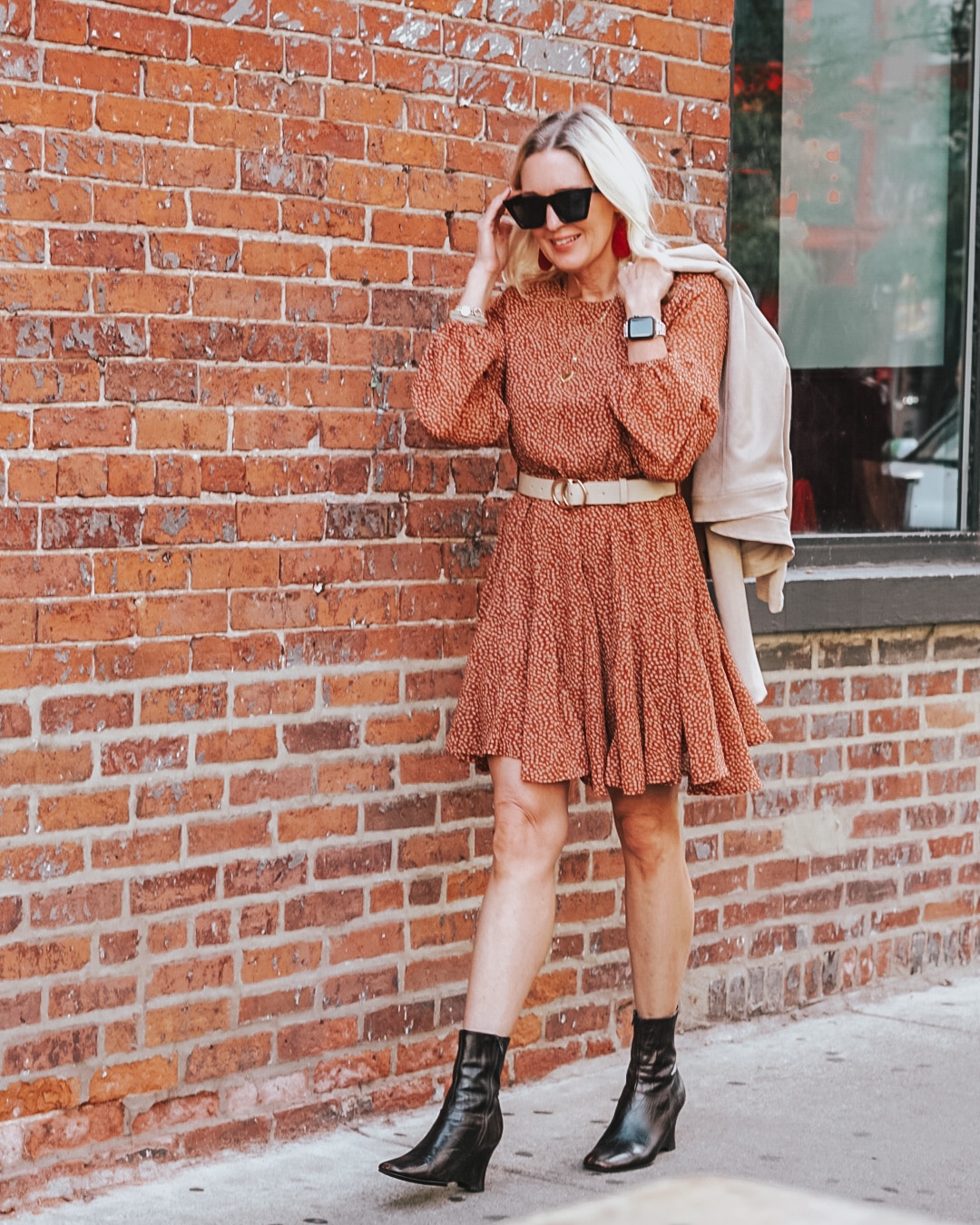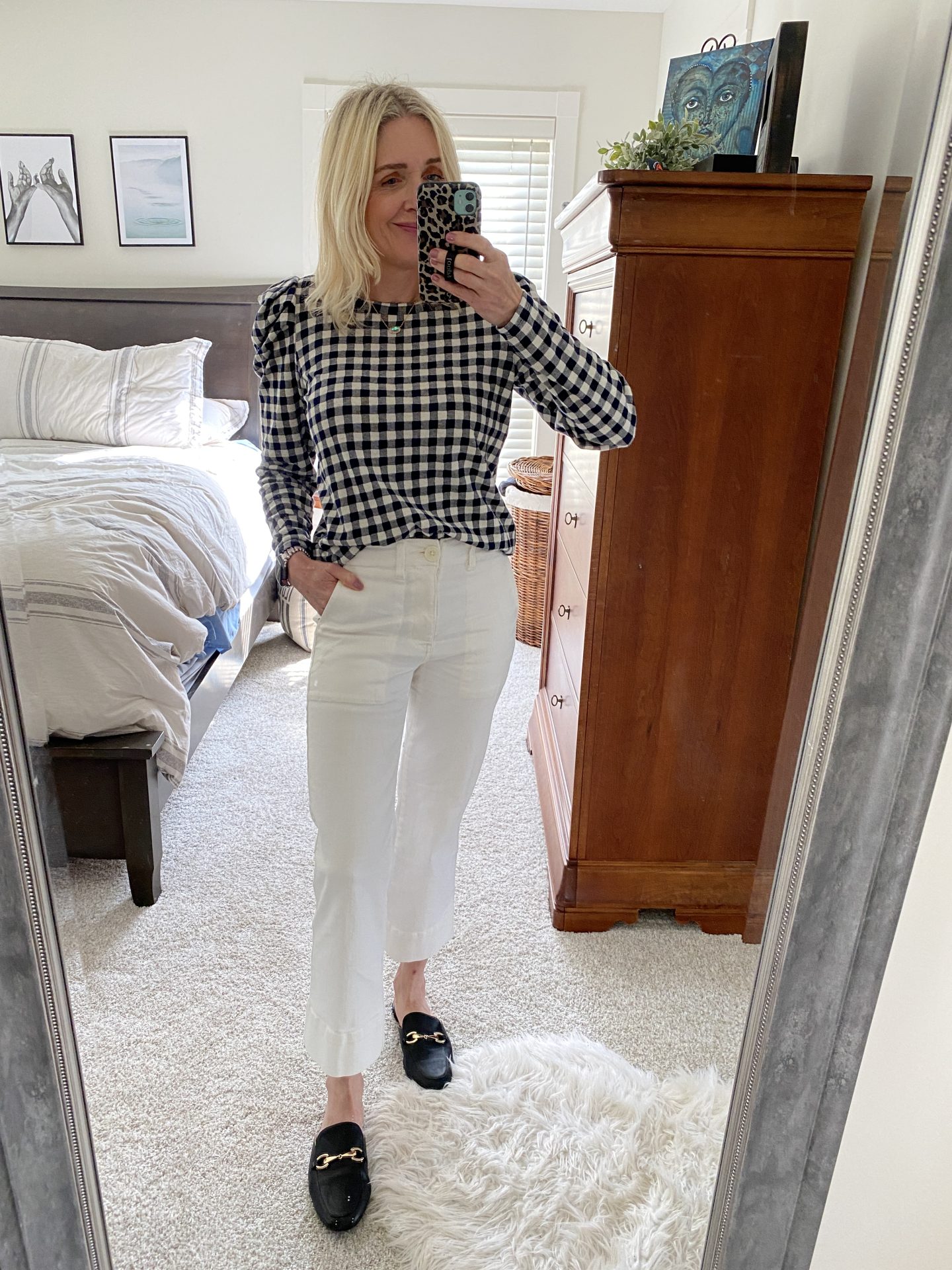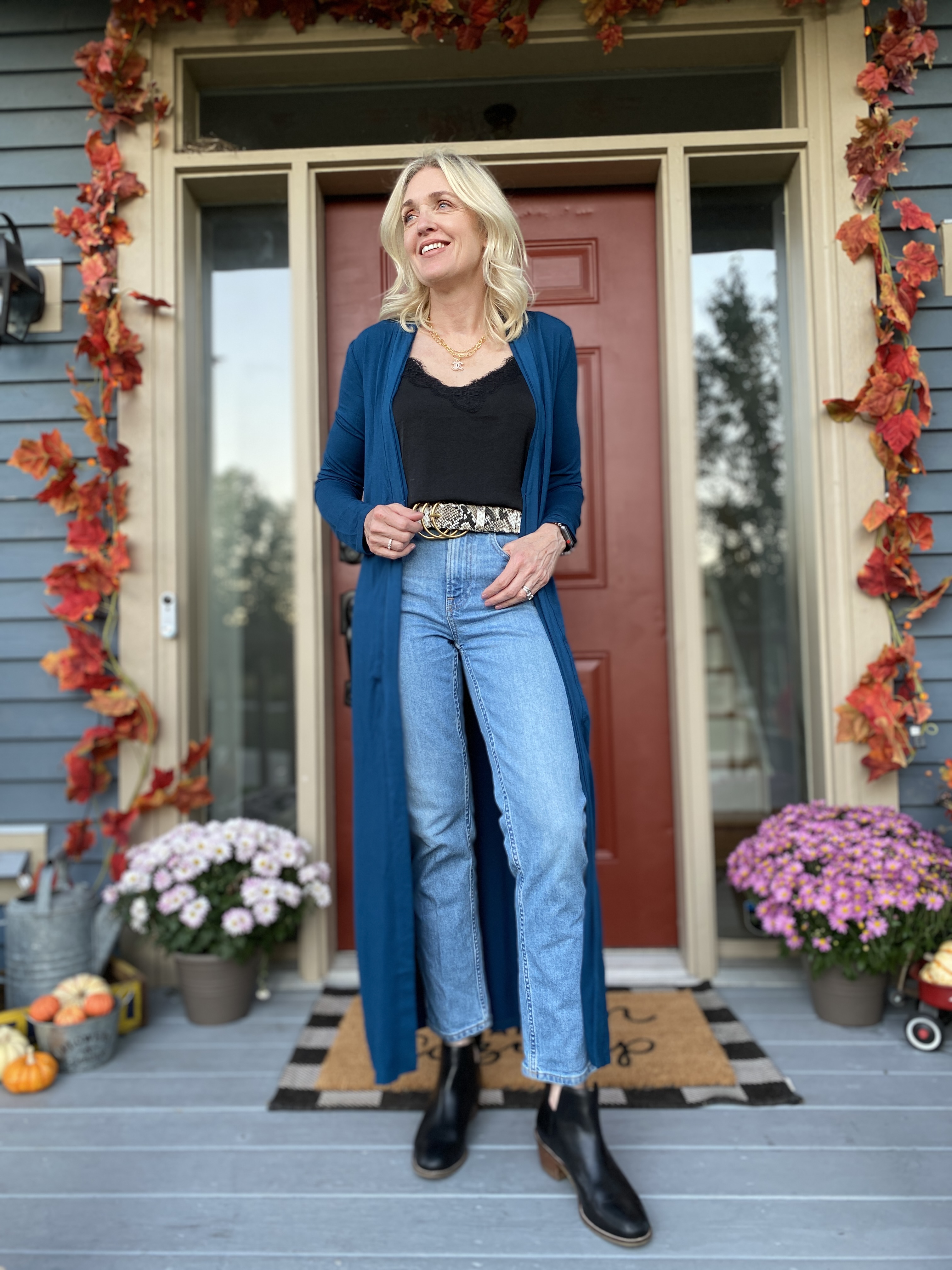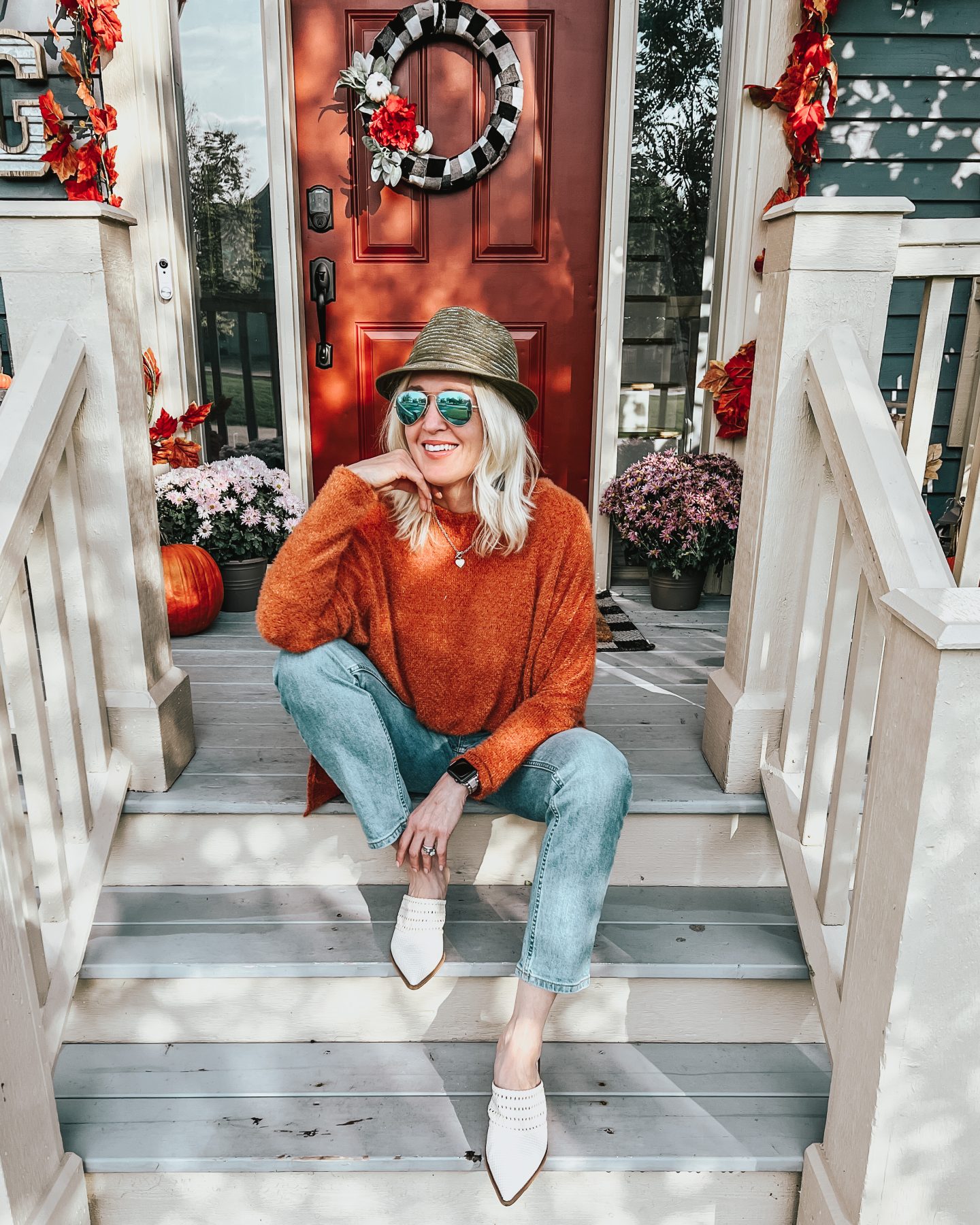 Popular Posts in October
Fall Weekend Getaway Capsule Wardrobe
Everything I've Bought on Amazon Lately
What I'm Looking Forward to Next Month
We opted to skip parent's weekend this month at our daughter's college and will be heading east to visit her in November. We found an Airbnb right down the street from her house, and it's right on the beach. It won't be beach weather, but we'll have beautiful views, and it will be nice to be in New England in the fall!
Thank you for reading!
If you liked A Few of My Favorite Things in October; you can subscribe here or follow me on Feedly | Bloglovin | Instagram | Pinterest | Facebook
Linking up here.