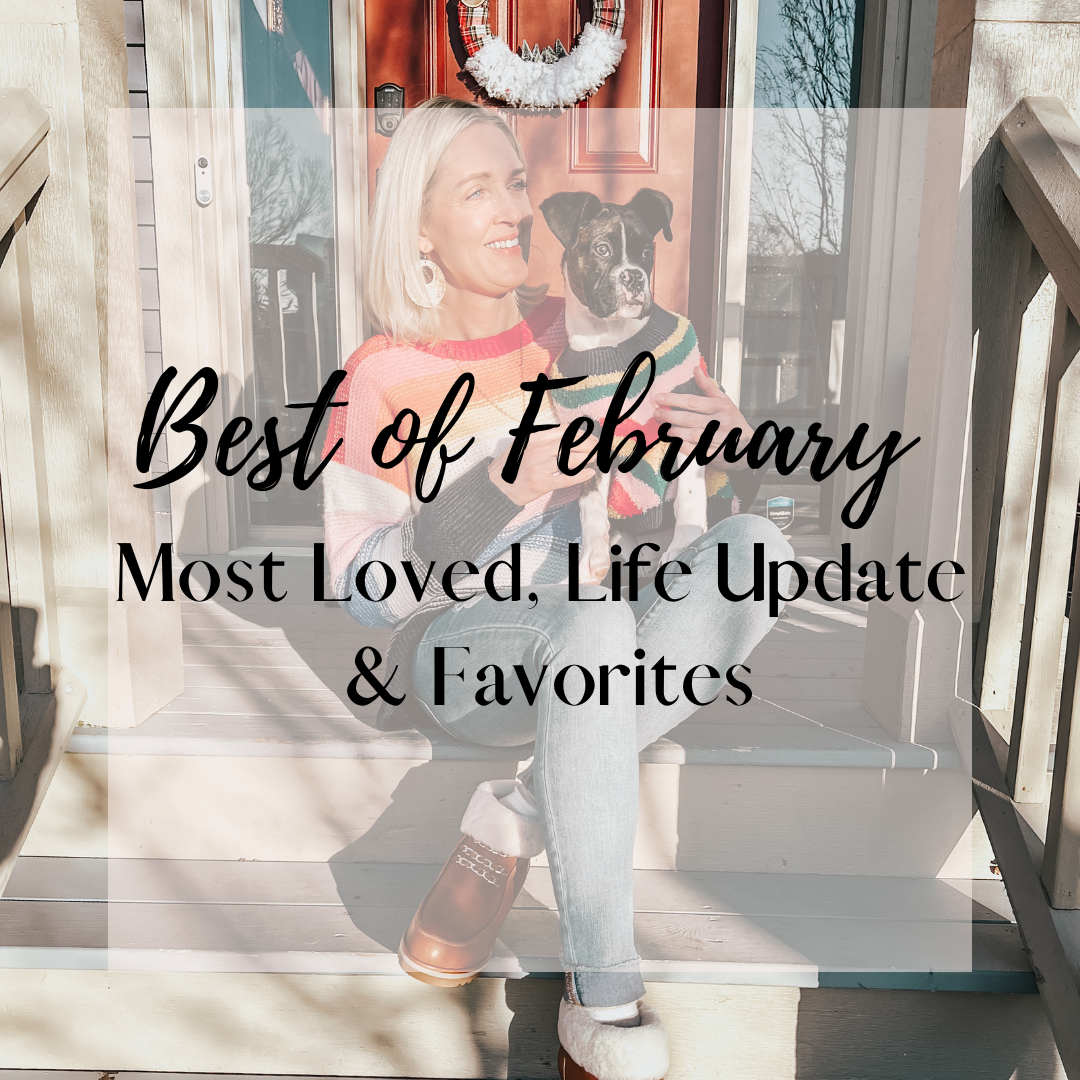 Hi Friends! Can you believe it's the last Tuesday of February? I didn't share a monthly favorites post in December or January, so today, I'll get you caught up. This post is a round-up of fashion, beauty, coupon codes, and what I've been up to!
What I'm Loving
For years, my daughter has created custom presets for her friend's photos as a hobby. She's recently opened an Etsy shop,  For Your Eyes Only Presets! Her Lightroom presets will help you up your photo editing game, and they're affordable too. I'd love it if you would check it out and share it with anyone you know who might need presets for their photos! My favorite is The Aquarius!

Tula recently released their new body care line! Take Care and Polish is a 2 in 1 cleanser and exfoliator that buffs away dull skin has a refreshing scent. Take Care and Nourish is a rich, buttery moisturizer that melts right into your skin with a subtle vanilla coconut scent. Shop Tula HERE and use code INPINK15 for 15% off your purchase!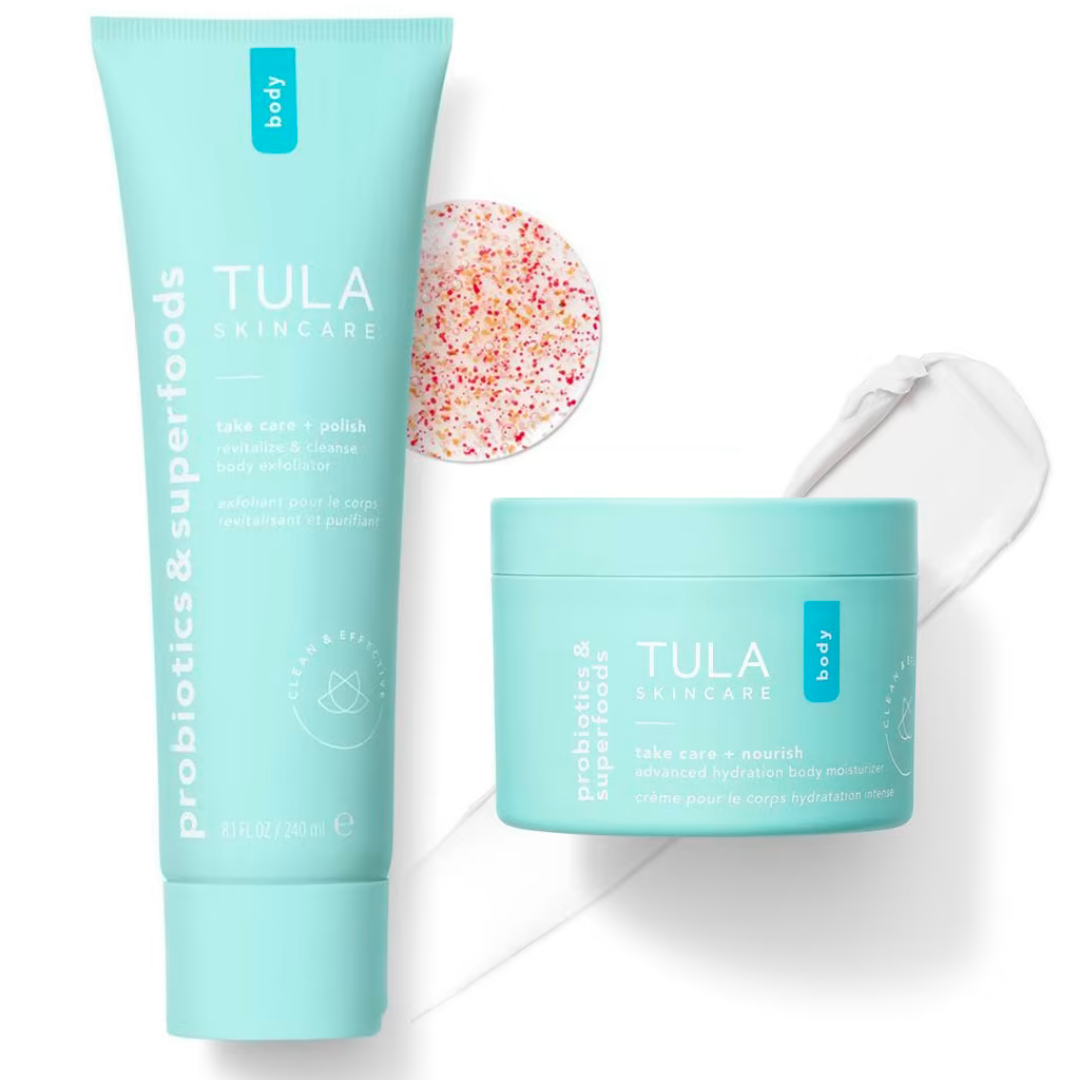 What We've Been Up To
Our daughter was home to visit over the holidays and again last week. It never gets any easier to say goodbye when she heads back to school.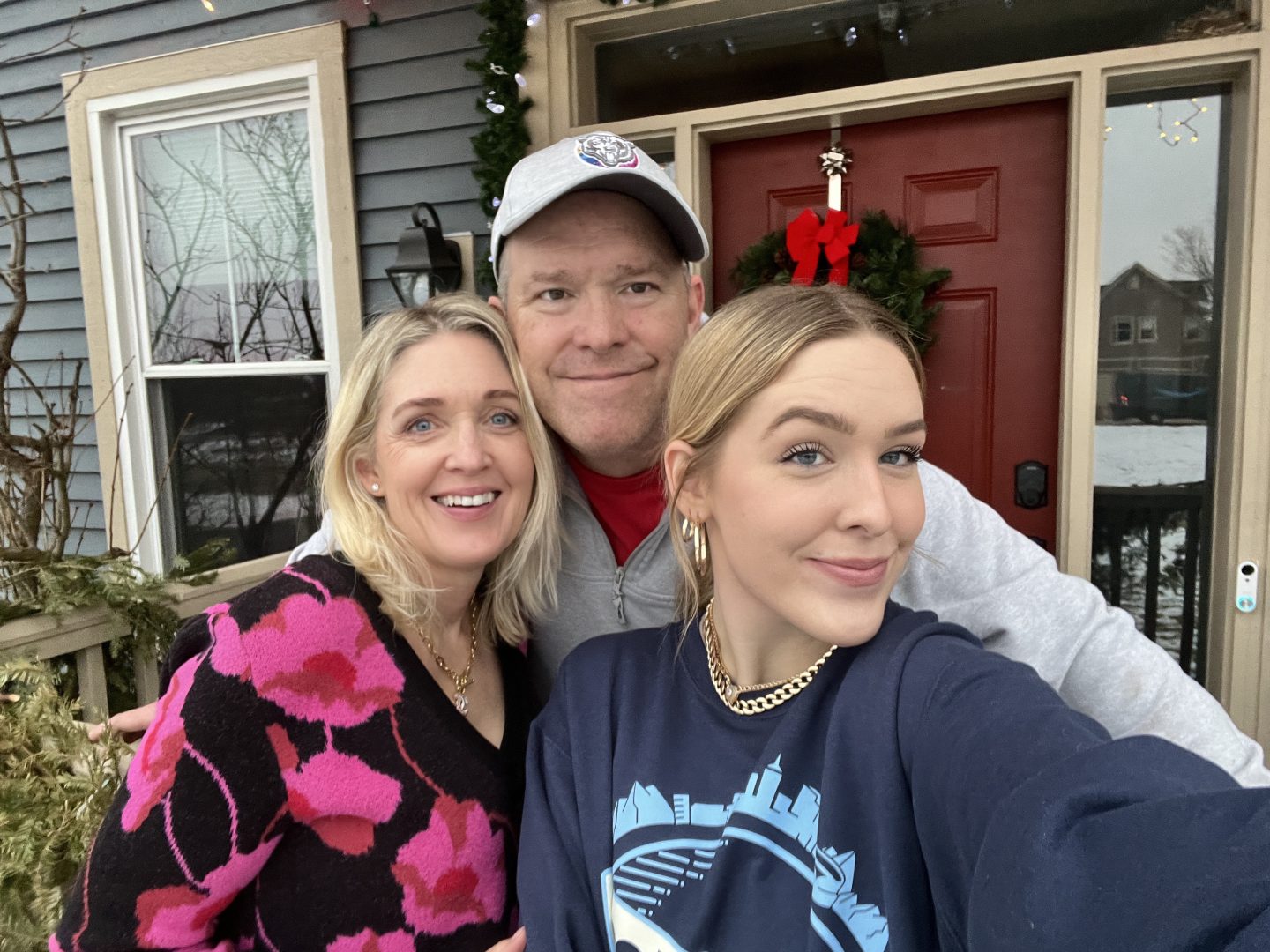 Empty nest life was good while it lasted. We took a road trip to Minnesota to pick up our boxer puppy right before Christmas. Meet Lana! She's now four months old and weighs about 20 pounds. She'll grow to be about 60 pounds.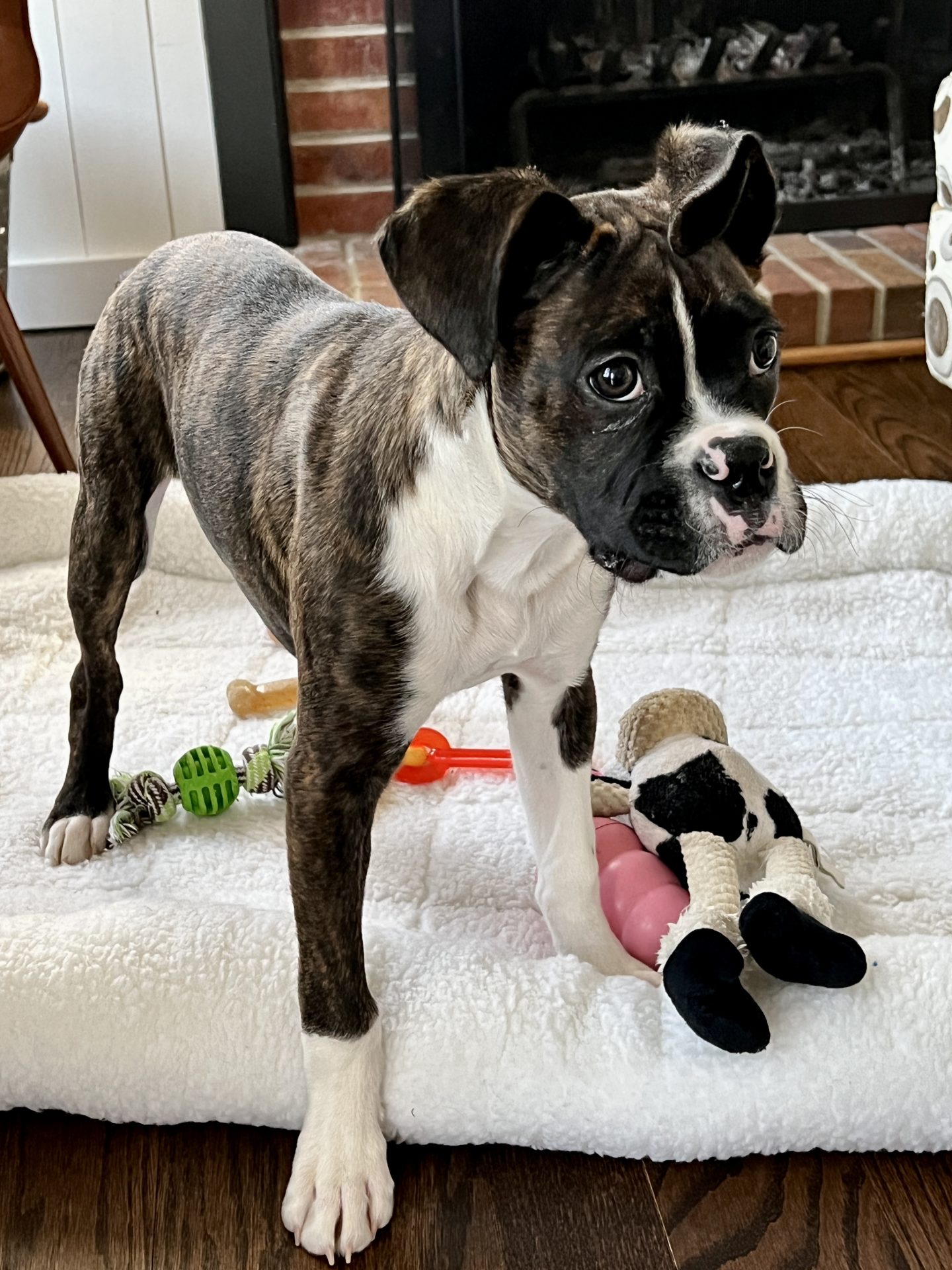 I love live theater, and we saw Guys on Ice, a musical that tells the story of two ice-fishing buddies from Northern Wisconsin who talk and sing about life, love, and the one that got away. I know nothing about ice fishing, but it was pretty funny.
The #blondsquad got together last weekend to attend Kathrine's flute recital. She was amazing! It was just like seeing a concert at the CSO!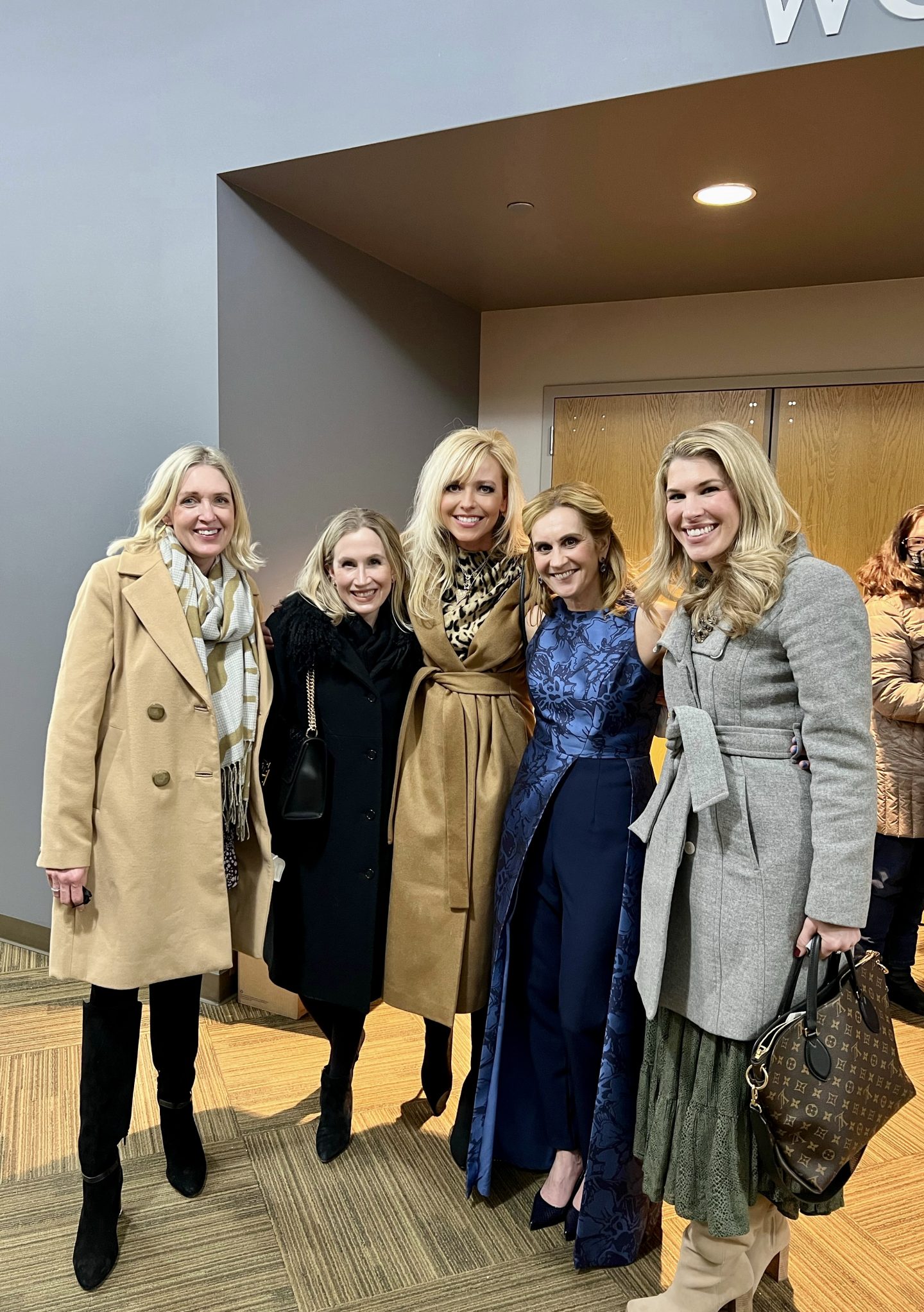 What We're Watching
We've been blowing through all of the shows and watched Mare of Easttown, Hacks, And Just Like That, Emily in Paris, The Woman in the House Across the Street from the Girl in the Window. We're currently watching Suspicion and Inventing Anna. Have you seen any of these?
WHAT I'M WEARING
Are you following me on  Instagram? I'd love it if you gave me a follow for daily style inspiration. And, if you want to shop my outfits, please follow me on the free ShopLTK app or click here.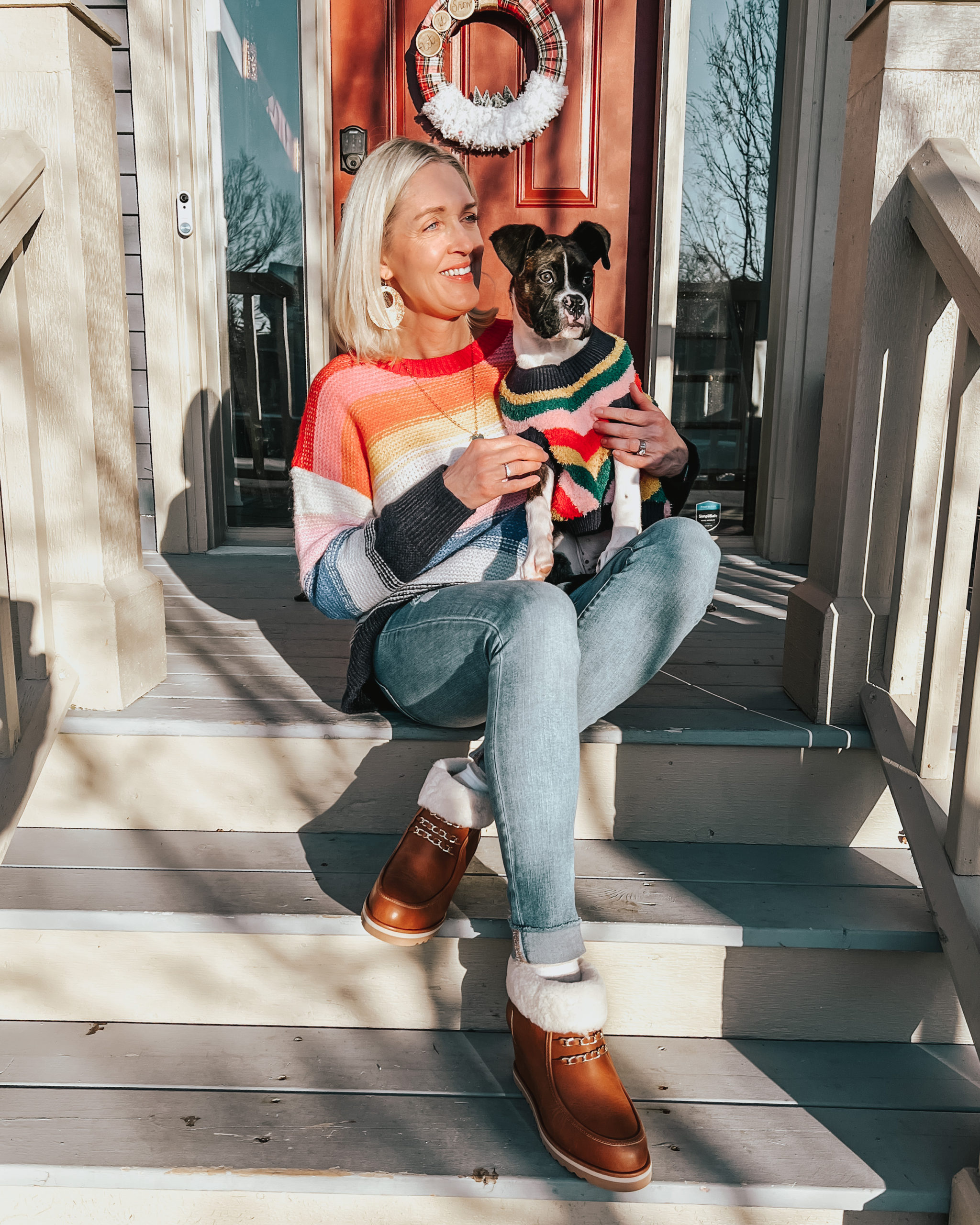 Shop Outfit Here – Use code DOUSEDINPINK20OFF  for 20% off my booties!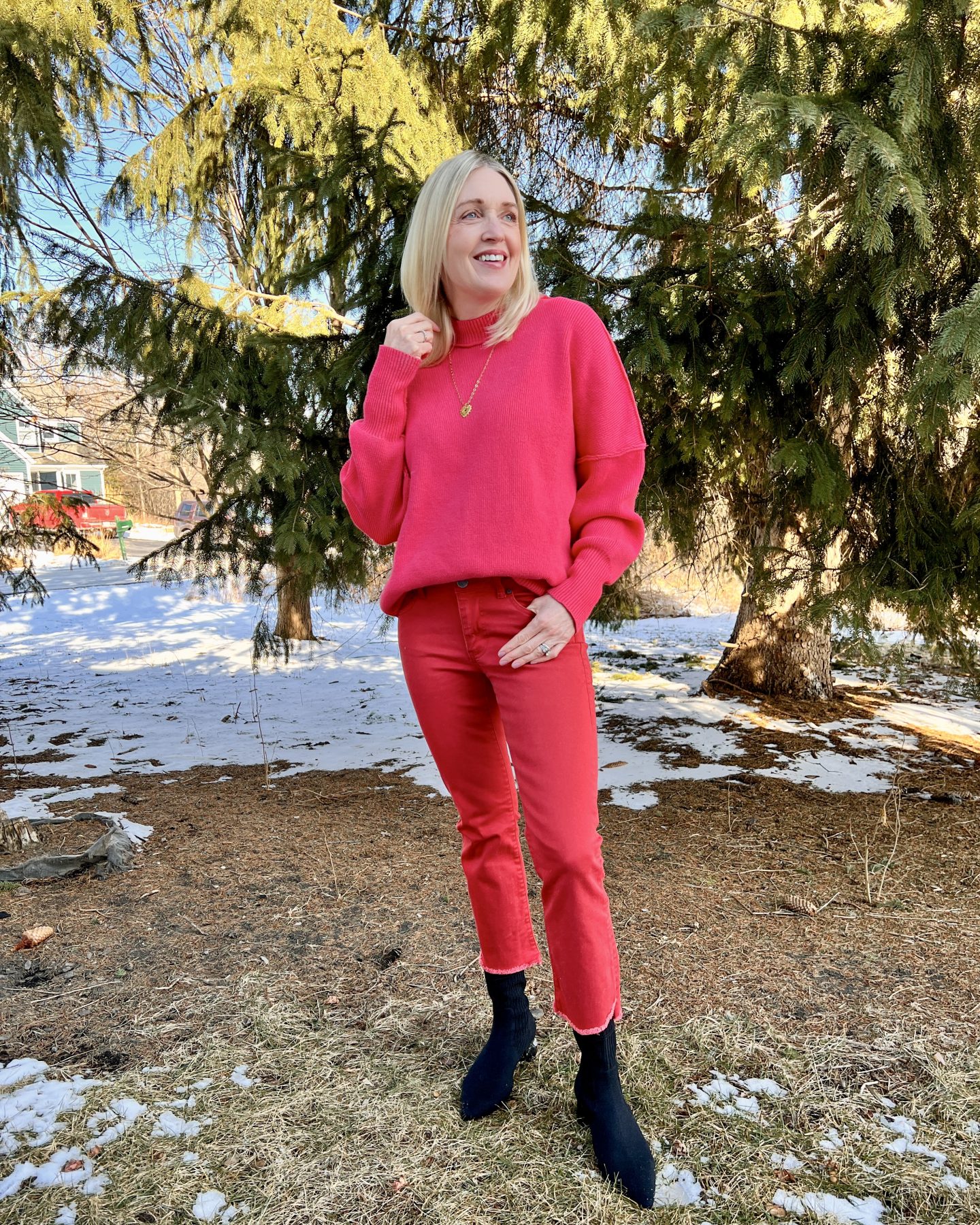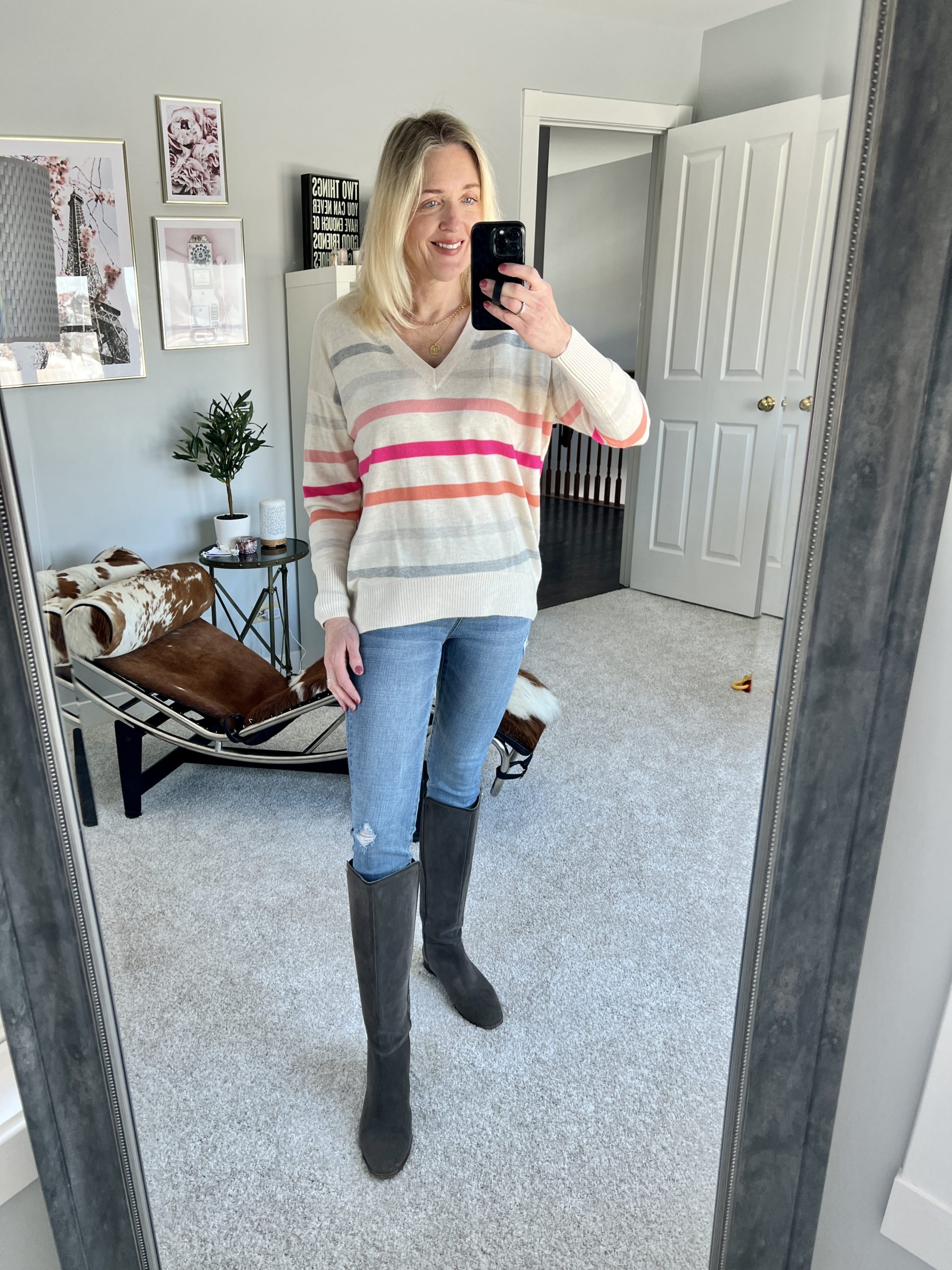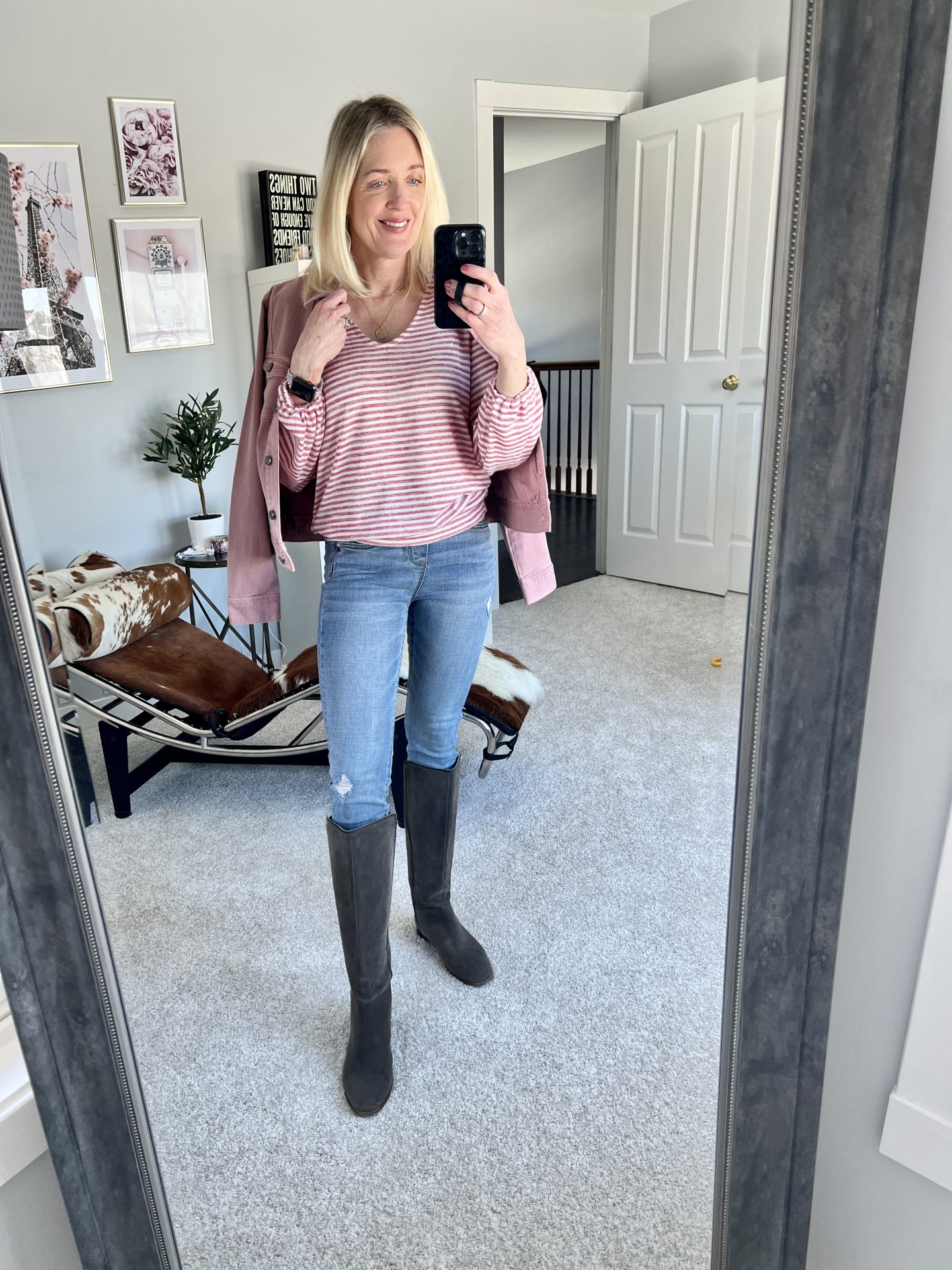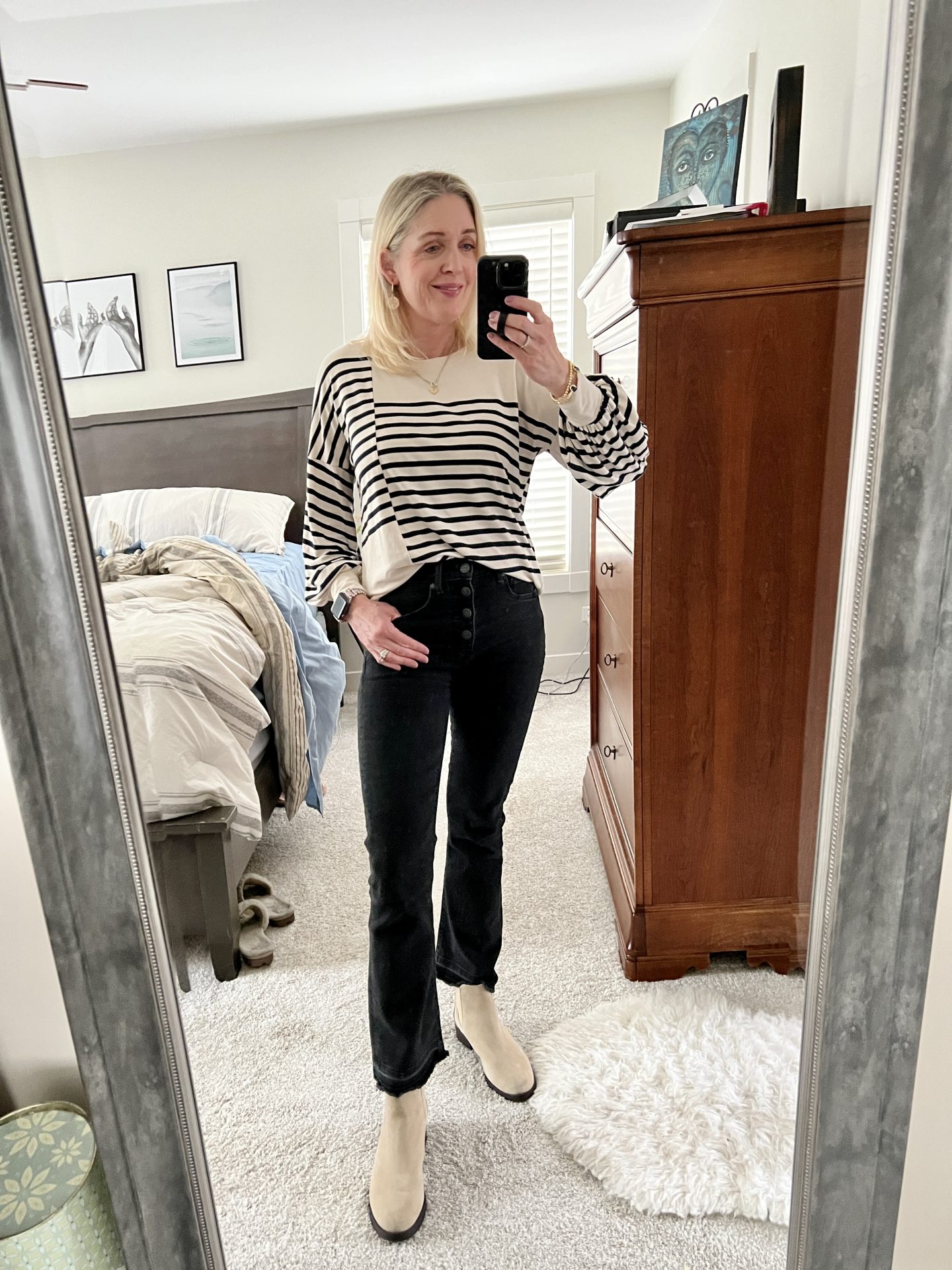 Popular Posts in January & February
Cute Winter Head to Toe Outfit Under $100 from Target
Plan These Fun Winter Activities for Your Next Date Night
7 Easy Outfit Ideas to Recreate Styling Belts
How We Transformed Our Outdated Home to a Cozy Modern Farmhouse
How to Keep Your Skin Glowing All Winter Long
Blog Posts From My Favorite Blogs
How I Broke My Chapstick Addiction
70 Best Self-Care Ideas For Stress In All Areas of Your Life
Spring Break Finds: Save Vs. Splurge
10 Ways Yoga Drastically Changed My Life and How It Can Transform Yours Too
6 Lounge Sets You'll Want to Be Seen In
What I'm Looking Forward to Next Month
St Patrick's Day festivities are back on this year, and I'm excited to go to the parade and see the river dyed green again! Our master bedroom closet is not big enough for the two of us, so I'm turning one of the extra bedrooms into a closet room. We'll be starting that project soon, and I'll share the progress in my Instagram stories!
Thank you for reading!
If you liked this post, you can subscribe here or follow me on Feedly | Bloglovin | Instagram | Pinterest | Facebook
Linking up here.