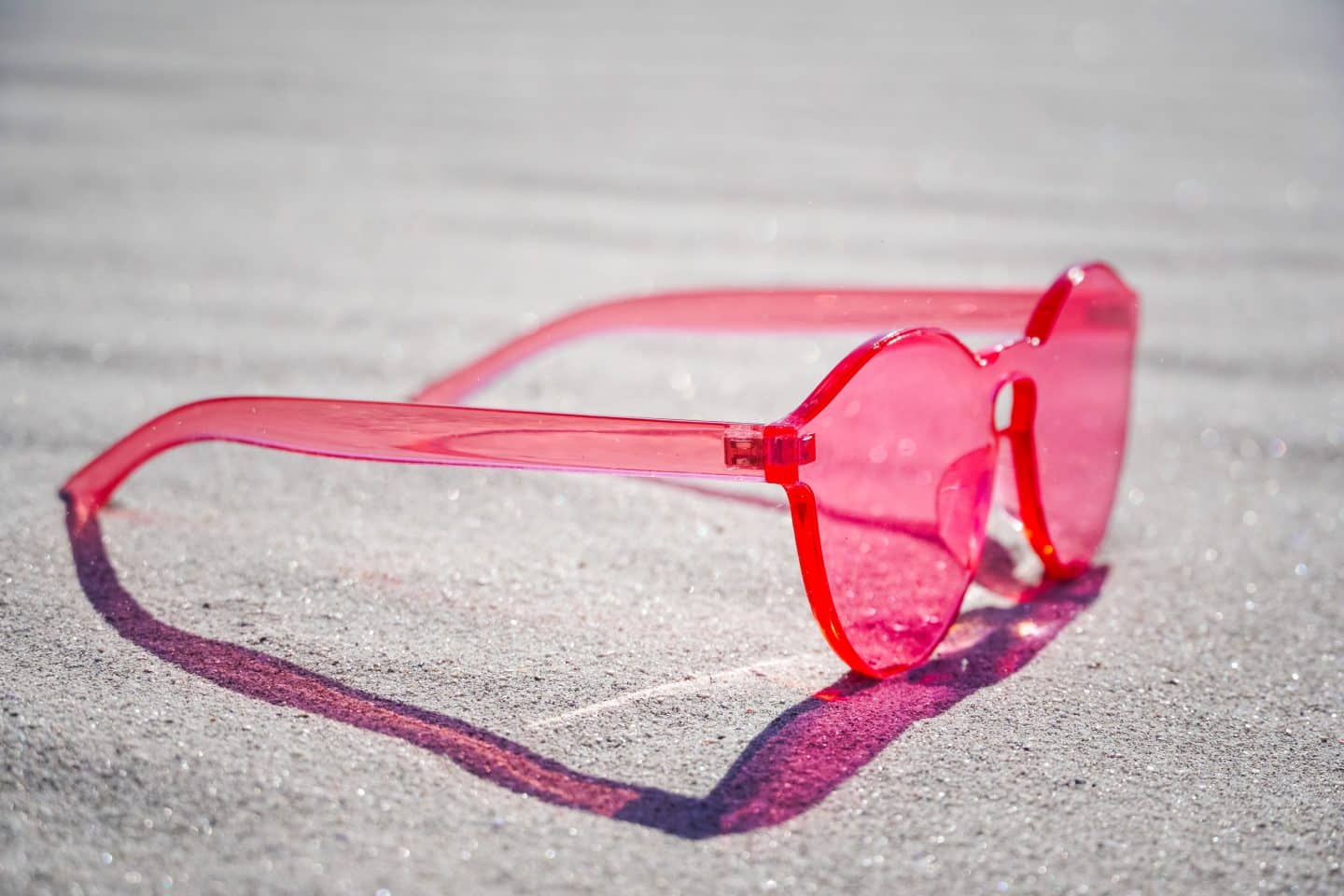 Popularly known as migraine glasses, FL-41 glasses come in pink tints that filter out light effectively. Patients with photophobia, migraines, and sensitive eyes that do not adjust to certain lights find them very useful. People with light-sensitive eyes often get unbearable pain in their eyes when exposed to blue light for a long time. FL-41 pink tint, also known as BPI propriety tint, blocks fluorescent lights causing headaches for several people.
*Contributed Content
What are FL-41 glasses?
Human eyes have long, medium, and short photoreceptor cones at the back of our eyes. The pink shade of the FL-41 glasses transmits light in the spectrum close to the short cone. It filters the light from long and medium cone spectrums to control intense light exposure triggering migraine headaches. The pink shade provides an extra layer of protection from the blue light exposure to our eyes as it effectively prevents particular light wavelengths from causing headaches and migraines. 
Patients suffering from high visual stress due to intense light exposure in the workplace or living area find FL 41 prescription glasses beneficial. Their light sensitivity and migraine get controlled because these specially tinted glasses filter out the strong medium and long spectrum lights effectively. Each fl 41 prescription glasses get prepared using strict government standards and tested individually under a spectrometer to confirm they work perfectly. 
Curved frames – less known issues 
There are various frames like a wrapped style, regular flatter frames with curves and ovals, and even rimless FL-41s. Choosing the right frame for your FL-41 glasses is vital to reap maximum benefit. People suffering from migraines can prevent headaches if light from a particular wavelength does not hit their eyes directly from above. Sometimes such high wavelength lights hit the eyes from the sides of the frames causing various problems.
The regular curved, round, and oval frames allow long and medium spectrum light to hit the eyes from the side to a certain extent. Choosing an oval or a typical curved frame to get a professional look in the workspace is important for some people. But wearing them can cause various complications and prevent them from reaping the full benefits of prescription glasses.
Curved wrap frames – the best for light-sensitive eyes
It is usual for all tinted glasses to reduce the amount of light striking the eyes directly. FL-41 pink tints are the best in the industry when it comes to avoiding pain in the eyes and bringing down the pressure in the eyes. The best frame for FL-41 to filter lights from above and sides is the curved wrap-on model that looks stylish and is functional in protecting the eyes.
Understanding our eyes, vision, and light sensitivity problems is essential before selecting the right frames for FL-41 prescription glasses. Patients must consult their ophthalmologist regarding the nature of their migraine or light sensitivity in the eye and try to wear curved wrap frames for a few days. They can always switch to professional frames once their situation improves and the stress in the eyes gets reduced to a certain extent.
Stylish and elegant rimless glasses
FL-41s, with their pink tint, look like a style statement, but they are not for everyone and are used chiefly as prescription glasses. Only certain people get affected by visual stress at a young age, and their ophthalmologists prescribe them these unique glasses. Some youngsters prefer rimless FL-41 glasses without any frame. Select such lenses from a reputed company having good experience in making lenses. Else, the distortion might worsen the problem instead of making the situation better.
Over 80% of people wearing FL-41 glasses state their migraine got controlled to a certain extent. Choose lightweight frames with flexible temples and those with sealed protection on the edges. Check whether temples and temple tips have proper padding and rubber coating. Otherwise, it will continuously cause marks and stress when you wear them in summer or for several months.
Frames to avoid
FL-41 frames are available in several models, from round and rectangular to sports and retro models. It is best to avoid sports models with smaller lenses and cat-eye or oversized frames. Choose the basic curved models in round or rectangle curved frames available commonly for prescription glasses. Avoid oversized rounds and biker models to make you look cool, and use tinted glasses like sunglasses.
The frame size must complement the lenses properly and not be made of glass or other gleaming materials to avoid extra light reflection. Browline frames are common in FL-41 glasses, but it is wise to avoid them. The expensive lenses need support from all the sides to make them last long without getting scratched at the edge while placing the glass on various surfaces. Avoid colorful frames and stick to black or dark brown to prevent light refraction from the bright colors on your prescription lenses.
Thank you for reading!
Also see: Eyeglass USA Statement Glasses Review and Holiday Sparkle and Firmoo Glasses
I'm replacing my Tuesday blog posts with a weekly newsletter while I get acclimated to my new job. Make sure you SUBSCRIBE HERE, so you don't miss out on fashion tips, what's on my radar, life updates, giveaways, and exclusive content! 
If you liked this post, you can subscribe here or follow me on Feedly | Bloglovin | Instagram | Pinterest | Facebook