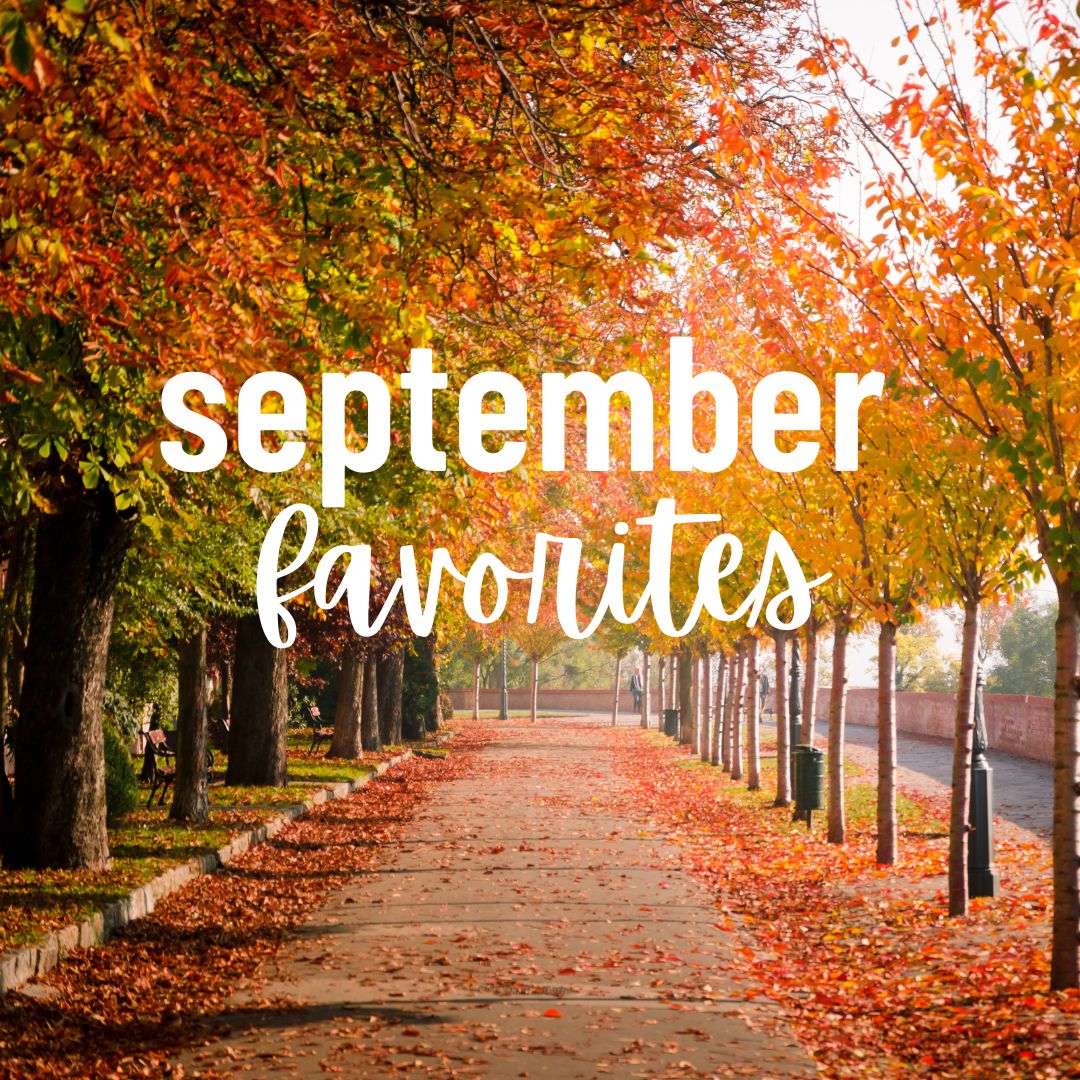 September went by in a flash! I'm excited to share all of my September favorites with you. I'll get right to it starting with…
WHAT I'VE BEEN UP TO
As much as I would have loved to renovate our outdated main bathroom, we decided it was best to focus on the house's exterior. We had it painted and replaced the gutters and garage doors. Not very exciting, but we won't have to worry about it again for years. Next up on the project list is building out a laundry room and installing new blinds.
My daughter and I made the 18-hour road trip from Chicago to the east coast over Labor Day weekend. I drive with her there and fly home. I don't like being in the car and always dread the trip, but it wasn't bad. We drove 12 hours the first day, so the following day was a breeze. And we had lots of mother/daughter bonding time which is my number one September favorite.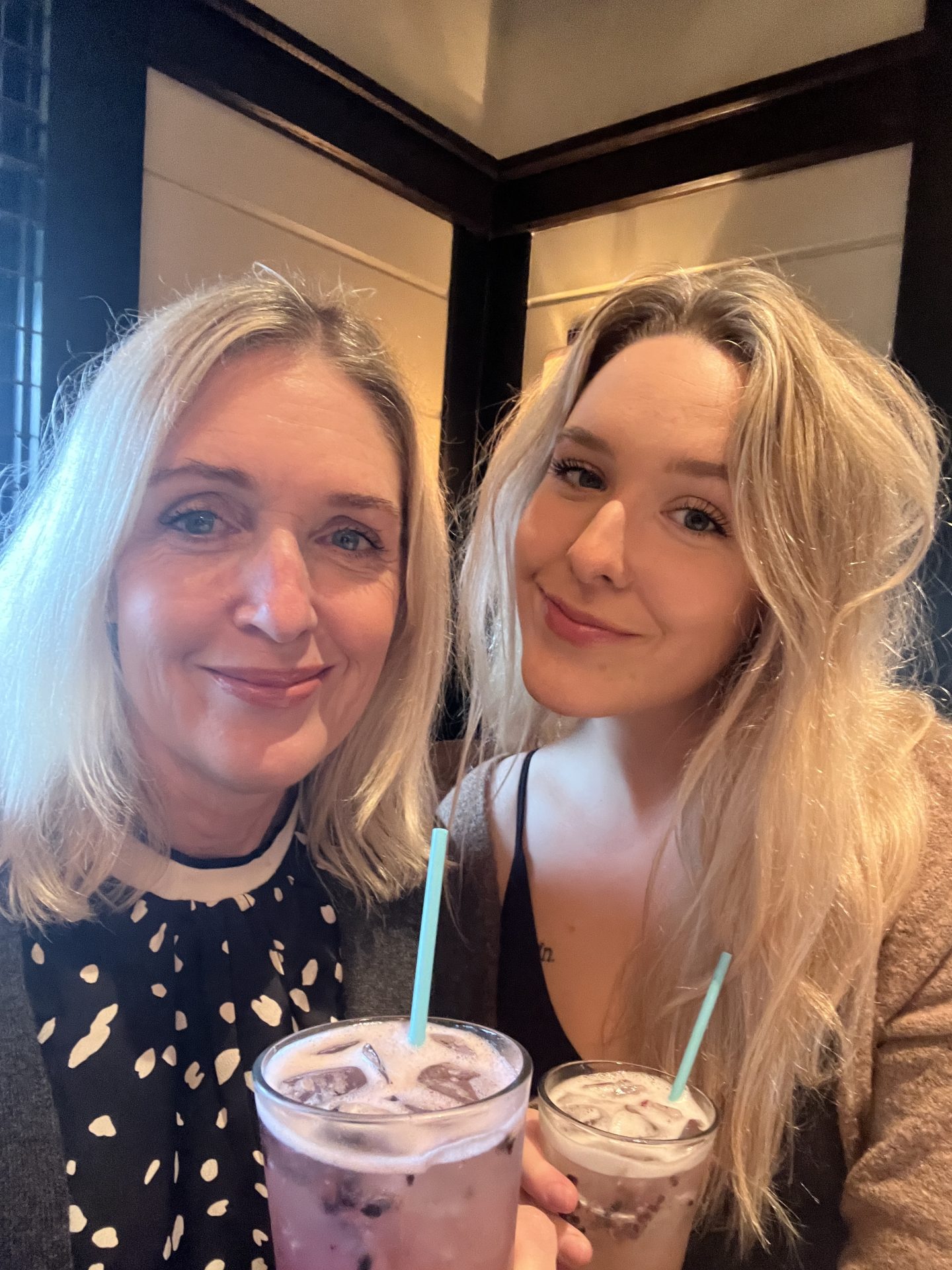 Lobster rolls are my absolute favorite food. So, of course, the first thing I did after we checked into our hotel was to head over to my favorite lobster roll spot. There always seem to be at least 50 people in line, but it's always worth the wait.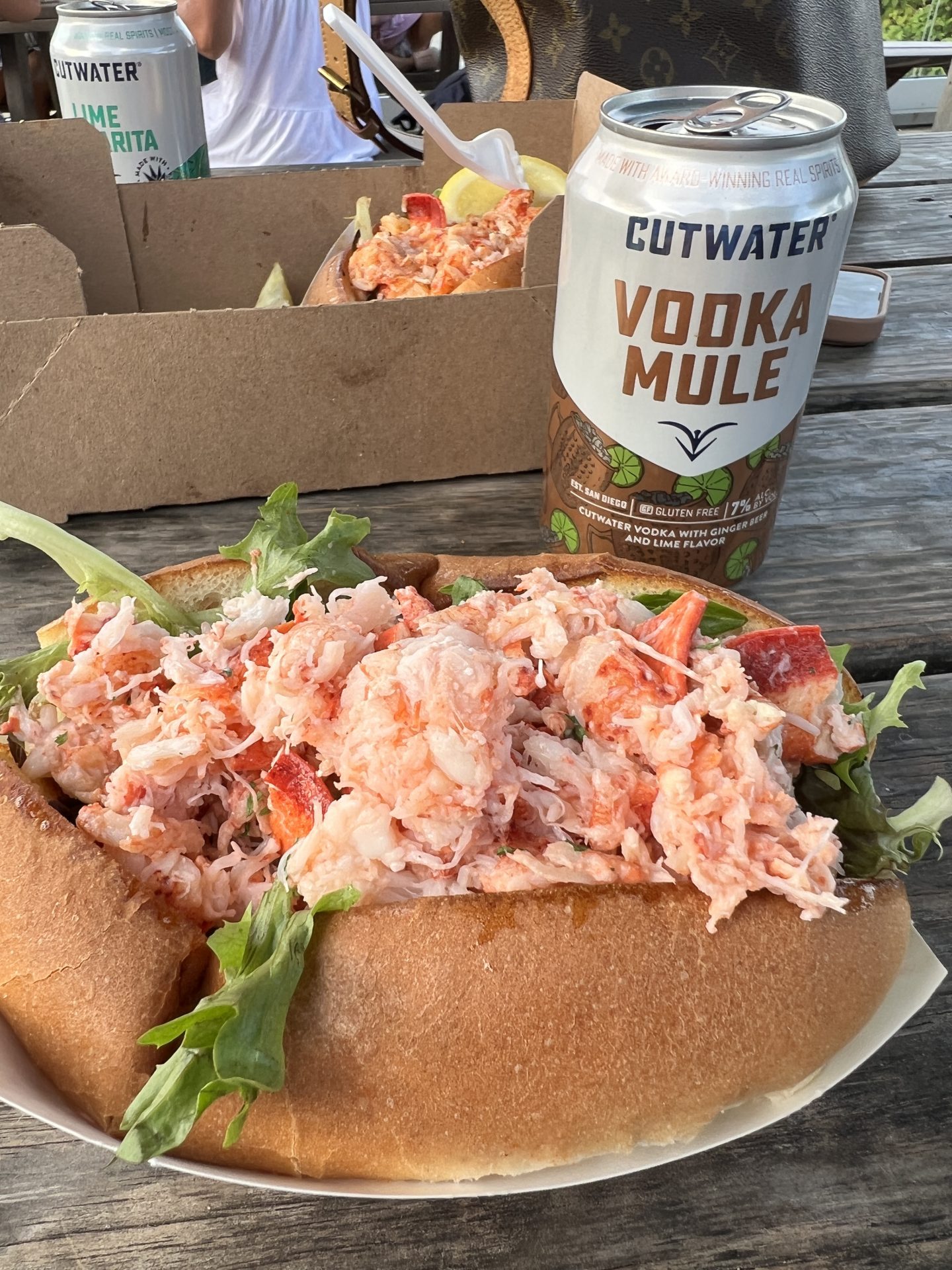 I'm lucky to have met so many wonderful women from blogging. I spent the day in the city with Andrea and Kellyann last week. We had the best lunch at Curfew, which just opened last month. It's a fusion of American, Spanish and Italian. We did a little shopping and then had dinner at the 3 Arts Club Cafe inside Restoration Hardware. We ended the night at the Watershed, a speakeasy in the basement of Pops Champagne Bar.
FAVORITE PRODUCTS I'VE TRIED
Last month I mentioned that I wanted to send something to our daughter at college to remind her of her animals at home. I am going to be ordering canvases from Mr&MrsPaw custom pet portraits. They have hundreds of portrait costumes to choose from. I think a Boxer is appropriate for our boxer and possibly the Marvel character, Black Widow, for our cat.
Tula just released a new exfoliating body wash in collaboration with New York's Magnolia Bakery. The banana pudding scent smells incredible! Grab one here and use my code INPINK15 for 15% off your Tula purchase.
I like to be hands-free, and my new Teddy Blake Tara convertible backpack is a favorite. It has the appearance of a top-handle bag but the functionality of a backpack. It also comes in multiple color options. Check out Teddy Blake handbags here and use my code TBDOUSEDINPINK30 for $30 off!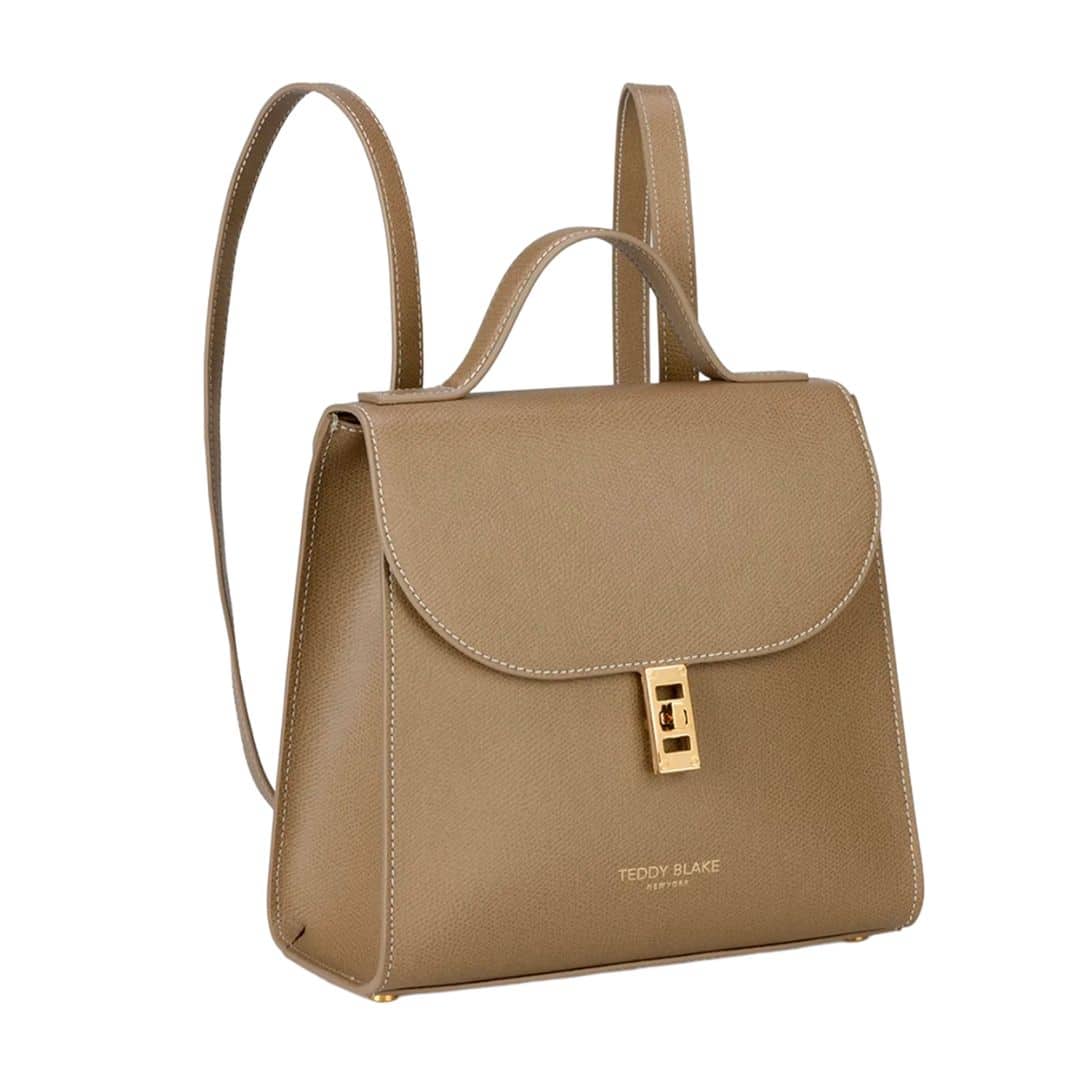 My Decor Steals Steal It Box arrived just in time for me to decorate for fall. It's a home decor seasonal box filled with seven seasonally inspired pieces valued at over $400. The cost is $124.99 and well worth it. It's still available here.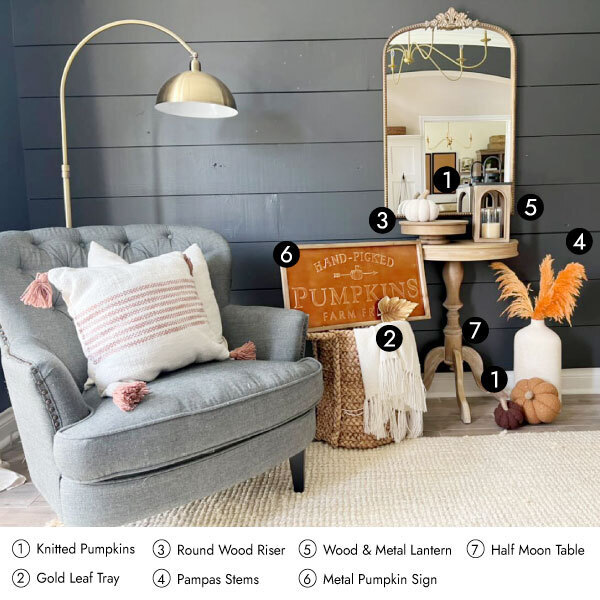 WHAT I WATCHED
We're enjoying Bad Sisters on Apple TV, a mix of dark comedy and thriller. And House of the Dragons, the prequel to Game of Thrones. Every time the episode ends, I wish there was one more to watch. I wish Apple TV and HBO would release the entire season rather than have it drop weekly.
WHAT I READ
If you want a quick and light read, City of Likes is a hilarious take-down of what happens to people when they overdose on social media. And I just started Apples Never Fall. Inspired by true crime, the story follows four siblings after their mother's disappearance.
WHAT I WORE
Are you following me on  Instagram and ShopLTK? I'd love it if you gave me a follow for daily outfit inspiration, fashion hacks, and styling tips.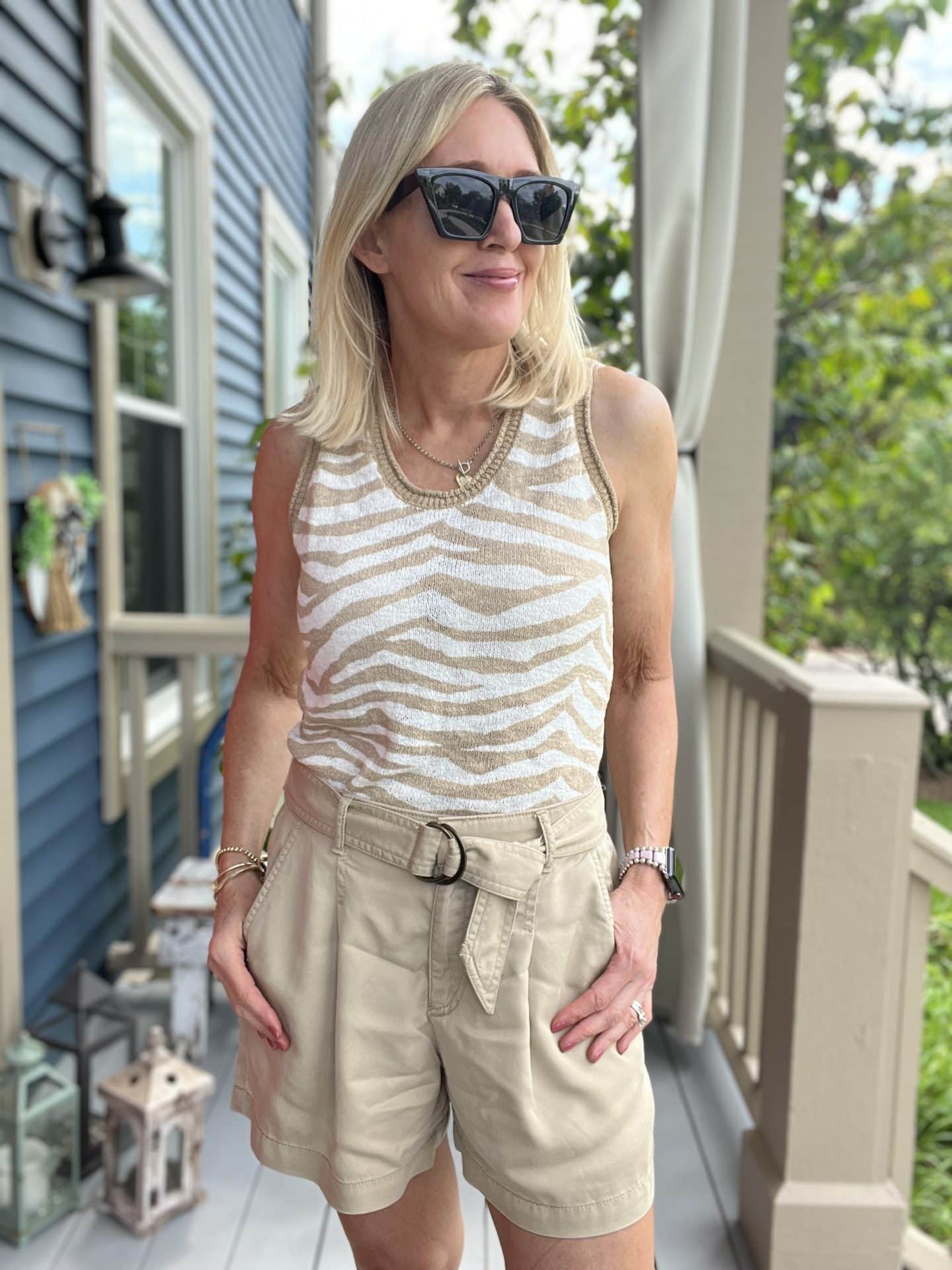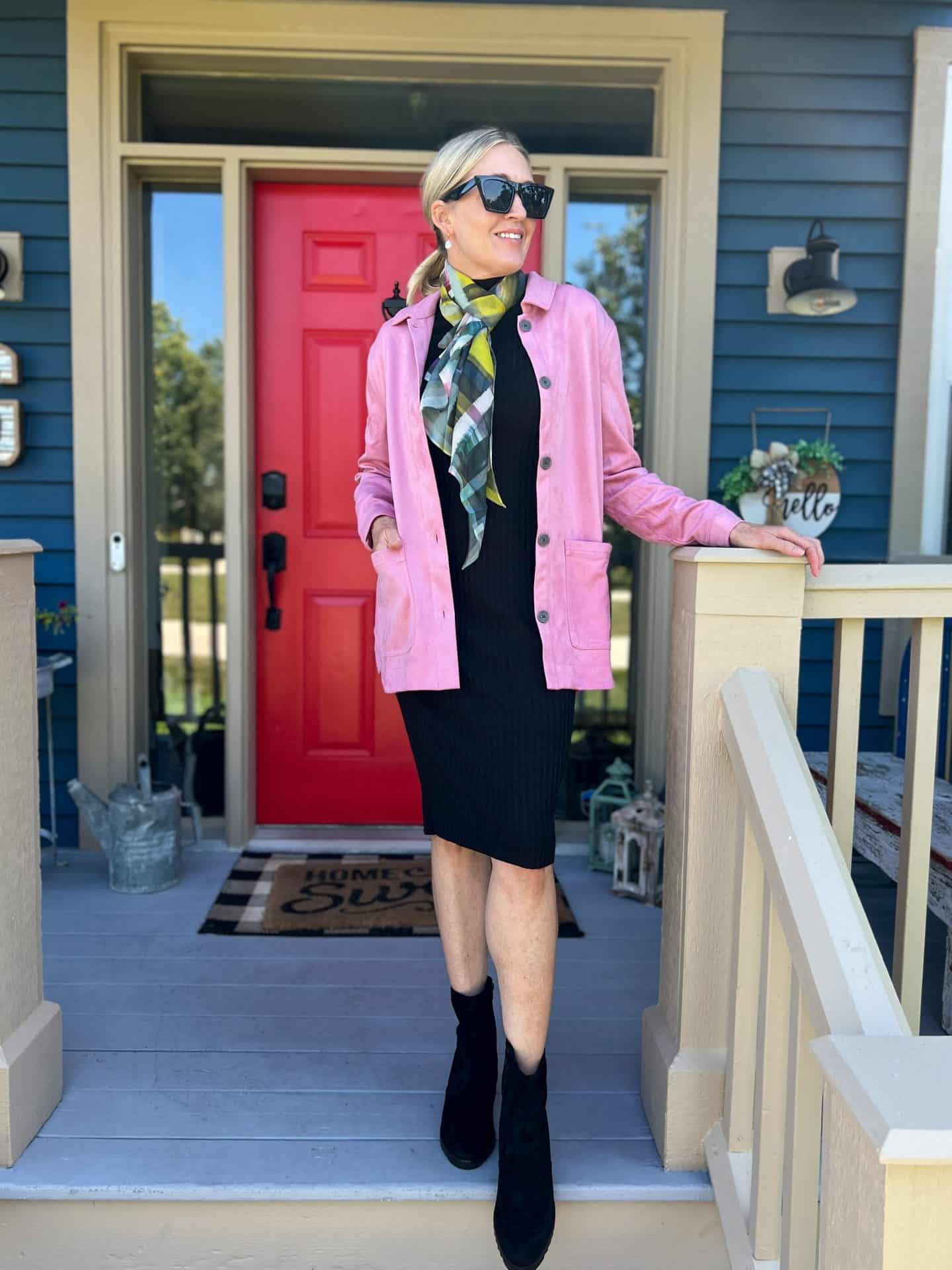 How to Elevate a Simple Black Outfit with Accessories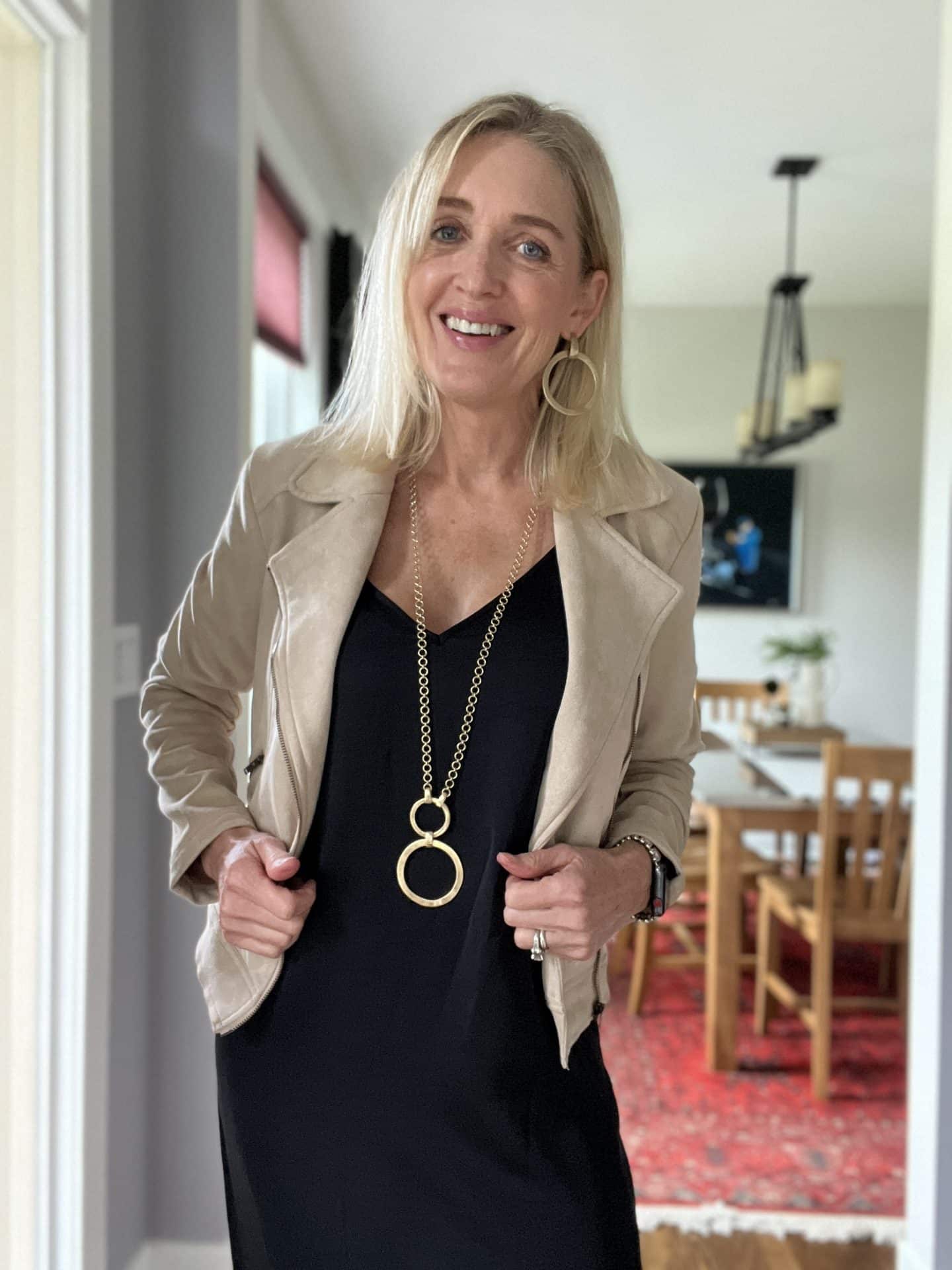 Two Ways to Transition a Slip Dress for Fall
POPULAR BLOG POSTS
3 Fall Fashion Trends to Add to Your Closet
Oktoberfest Themed Birthday Party
WHAT I'M WORKING ON
I have lots of good things in the works for you on the blog. I'll bring back my what to buy on Amazon and monthly budget posts. I'm also working on a new e-book styling guide that I hope to roll out in November. In the meantime, have you downloaded my free 24 Ways to Style a White Button-Up e-book?
WHAT I'M LOOKING FORWARD TO NEXT MONTH
We have many projects around the house, including decorating for Halloween, yard work, and painting our main bedroom. And, I have to put my kayak back in storage. The sad thing is I never used it this summer.
I'm looking forward to planning another trip out east with my husband to visit our daughter and go to a football game.
Thank you for reading my September Favorites!
Also see: Make These Cute Plaid Pumpkins in 5 Minutes and Small Porch Fall Decorating Ideas
If you liked this post, you can subscribe here or follow me on Feedly | Bloglovin | Instagram | Pinterest | Facebook
Linking up here.