Looking for the perfect gift for the special man in your life? Our comprehensive guide is here to help you find the ultimate presents that will make him light up with joy. Whether it's for a birthday, anniversary, or just because, we've got you covered with a handpicked selection of the best presents for men that are sure to impress. From stylish gadgets and accessories to unique experiences and personalized items, our curated list is designed to cater to every man's taste and interests. We understand that finding the right gift can be a daunting task but worry not!
Our guide is packed with ideas that are both thoughtful and practical, ensuring that your gift will be cherished and put to good use. So, say goodbye to generic presents and hello to smiles that will last a lifetime. Let's dive in and discover the best presents for the men who mean the world to us.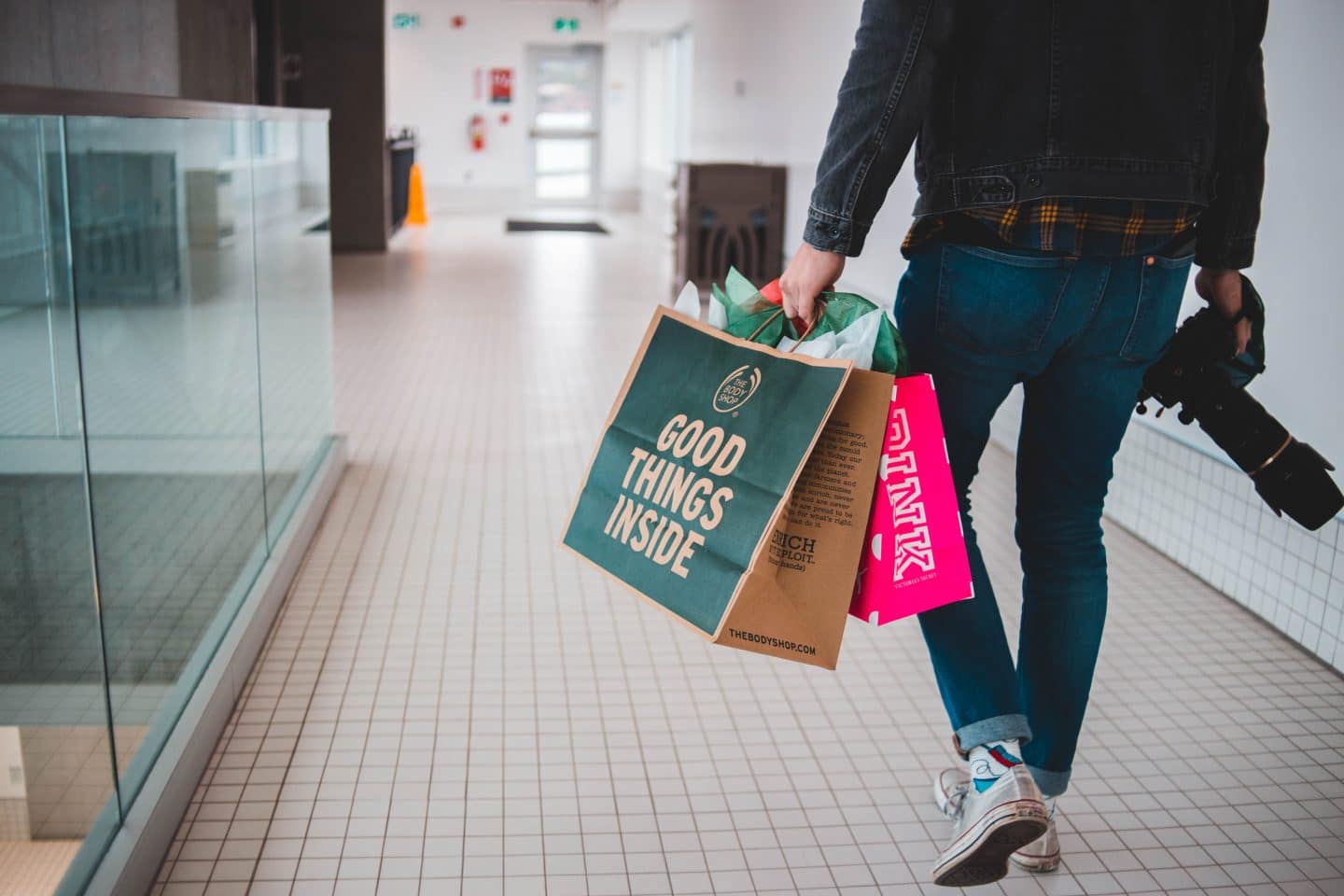 Understanding his interests and preferences
When it comes to finding the perfect gift for a man, it's crucial to understand his interests and preferences. Take some time to think about his hobbies, favorite activities, and things he's passionate about. Is he a sports enthusiast? A tech geek? A fashion-forward individual? By considering his interests, you can narrow down your options and find a gift that truly resonates with him.
It's also important to pay attention to his preferences. Does he prefer practical gifts that he can use every day? Or does he appreciate sentimental and personalized presents? Understanding his preferences will help you choose a gift that aligns with his personality and brings a genuine smile to his face. Remember, it's the thought behind the gift that matters the most.
Practical gifts for the modern man
For the man who values functionality and practicality, there are plenty of gift options that will make his everyday life easier and more efficient. Consider practical gadgets, such as a smartwatch that tracks his fitness goals and provides notifications on the go. A high-quality wallet or a stylish leather briefcase can also be great choices, combining functionality with a touch of sophistication.
Consider kitchen gadgets that will elevate his culinary skills. From a state-of-the-art coffee machine to a versatile multi-cooker, there are plenty of practical gifts that will make his time in the kitchen more enjoyable and efficient. Additionally, consider items that cater to his specific needs, such as noise-canceling headphones for the frequent traveler or a durable backpack for the adventurous soul.
Tech gadgets and accessories he'll love
In today's digital age, tech gadgets and accessories are always a hit. From the latest smartphones to innovative smart home devices, there's no shortage of options to choose from. If he's a tech enthusiast, consider upgrading his current gadgets or introducing him to the latest releases in the market.
A high-quality pair of wireless headphones or a portable Bluetooth speaker can enhance his listening experience if he loves music. If he's into photography, a professional-grade camera or a compact drone can take his hobby to new heights. And if he's a gamer, consider a gaming console or a virtual reality headset that will transport him into immersive virtual worlds.
Fashionable gifts for the stylish man
For the men with a keen eye for fashion, there are plenty of stylish gifts that will make him smile. Consider accessories such as a designer watch, a timeless pair of cufflinks, or a luxurious silk tie. A tailored suit or a stylish leather jacket can also be great options for the fashion-forward man.
If you're unsure about his specific style, opt for versatile pieces that can be easily incorporated into his wardrobe. A classic leather belt or a stylish pair of sunglasses are timeless accessories that will elevate any outfit. And if you want to add a personal touch, consider monogramming his initials on a leather wallet or a set of cufflinks. My Gift Stop has a wide variety of gift products, ranging from watches to colognes so you can be sure to find the right gift. With many brands to choose from, you have plenty of gift options to explore.
Unique and personalized gift ideas
For a gift that truly stands out, consider unique and personalized options that show you've put thought into the present. Personalized items, such as engraved jewelry or custom-made artwork, can make a lasting impression and hold sentimental value. Consider a personalized sign for his man cave or a custom-made piece of furniture that reflects his style and personality.
If he's a book lover, consider a first edition of his favorite novel or a signed copy from his favorite author. For the whiskey connoisseur, a personalized whiskey decanter set or a collection of rare, aged spirits can be a delightful surprise. And if he's a sports fan, consider tickets to a game of his favorite team or a personalized jersey with his name and favorite number.
Sports and outdoor gear for the active man
If he enjoys staying active and spending time outdoors, consider gifts that cater to his adventurous spirit. Whether he's into hiking, camping, or cycling, there's a wide range of sports and outdoor gear that will make his outdoor adventures even more enjoyable.
Consider high-quality hiking boots, a durable backpack, or a waterproof tent for the avid hiker or camper. If he enjoys cycling, a lightweight bike helmet or a GPS bike computer can enhance his cycling experience. And for the fitness enthusiast, consider a smart fitness tracker or a set of high-quality resistance bands for his home workouts.
Books, movies, and entertainment gifts
For the man who enjoys a good book, a captivating movie, or immersive entertainment experiences, there are plenty of options to choose from. Consider a subscription to his favorite streaming service, allowing him to enjoy a wide range of movies, TV shows, and documentaries. If he's a music lover, consider a vinyl record player or a set of high-quality speakers that will enhance his audio experience.
If he's a fan of a particular author or filmmaker, consider a box set of his favorite books or movies. And if he enjoys gaming, consider the latest video game console or a collection of his favorite games. Additionally, consider tickets to a concert, theater show, or a live sports event, providing him with memorable experiences that he'll cherish.
DIY and homemade gift ideas
For a gift that comes from the heart, consider DIY and homemade options that showcase your creativity and thoughtfulness. Handmade items have a special charm and personal touch that can make them even more meaningful. Consider baking his favorite cake or cookies, creating a personalized photo album, or crafting a unique piece of artwork that reflects his interests.
If you're skilled in woodworking, consider building a custom-made piece of furniture or a wooden keepsake box. And if you enjoy knitting or sewing, consider making a cozy blanket or a personalized set of pajamas. The possibilities are endless when it comes to DIY and homemade gifts, allowing you to create something truly one-of-a-kind.
Wrapping it up: Tips for presenting the perfect gift
Now that you've explored a wide range of gift options, it's time to wrap it up and present the perfect gift to the man who means the world to you. Here are a few tips to ensure your gift-giving experience is memorable and enjoyable:
Pay attention to presentation: Wrap your gift in a creative and stylish way, adding a personal touch with ribbons, bows, and handwritten notes.
Consider the element of surprise: If possible, try to surprise him with the gift by planning a special moment or occasion to present it.
Don't forget the card: Include a heartfelt message in a personalized card, expressing your love and appreciation.
Plan an experience: Consider planning a special outing or experience to accompany the gift, creating lasting memories together.
Thank you for reading!
Also see: Unique Ways to Wrap Gifts Using Craft Paper and Father's Day DIYs with Essential Oils
FREE US shipping for orders $80+ at Tee Public https://pboost.me/3TTu