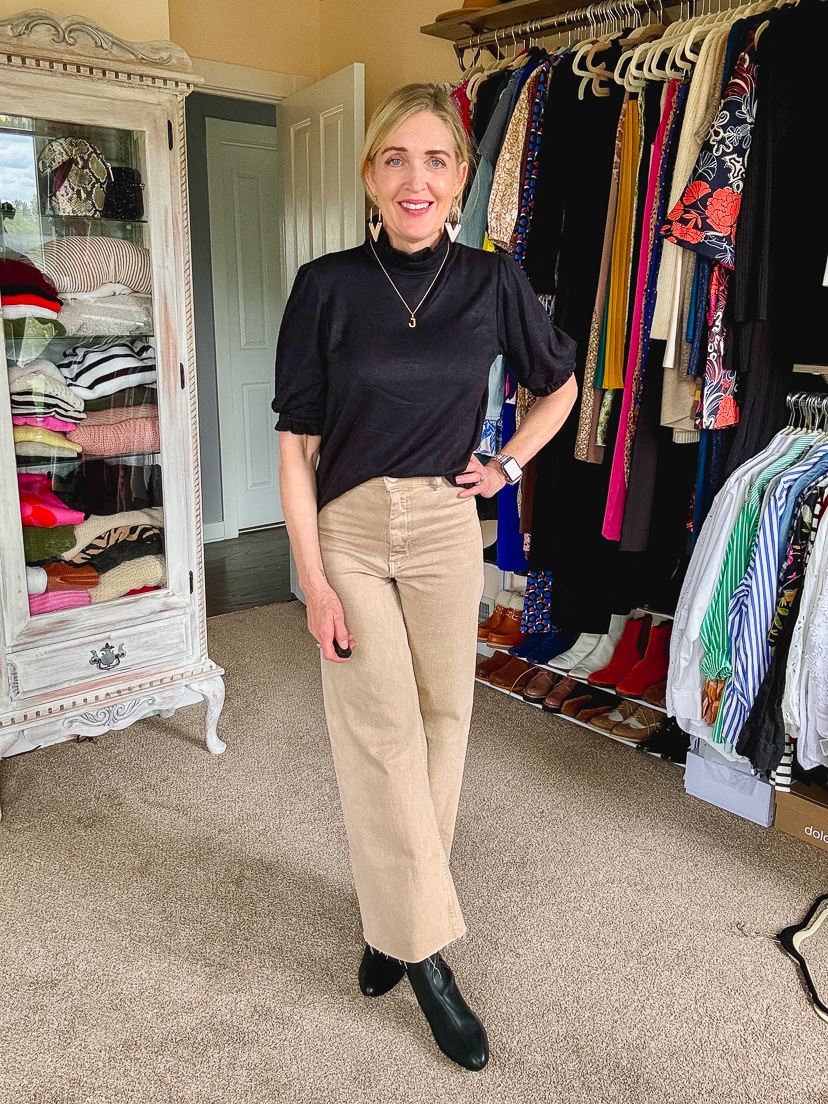 We can all agree that the ideal wardrobe balances style, comfort, and affordability. Moreover, as we transition from season to season, we always see things we want to add to our closets. I've always had a limited shopping budget, and I've found that updating your wardrobe doesn't have to be a costly endeavor. With a little creativity and some savvy shopping strategies, you can refresh your closet without breaking the bank. Keep reading for my tips on how to update your wardrobe for fall on a budget.
Tips for Updating Your Fall Wardrobe
1. Shop Your Closet First
Before you hit the stores or start browsing online, take a deep dive into your closet. You'll be surprised at the treasures you may have forgotten. Look for fall-appropriate items like sweaters, cardigans, scarves, and jackets. Make a pile of these items to serve as your fall fashion foundation.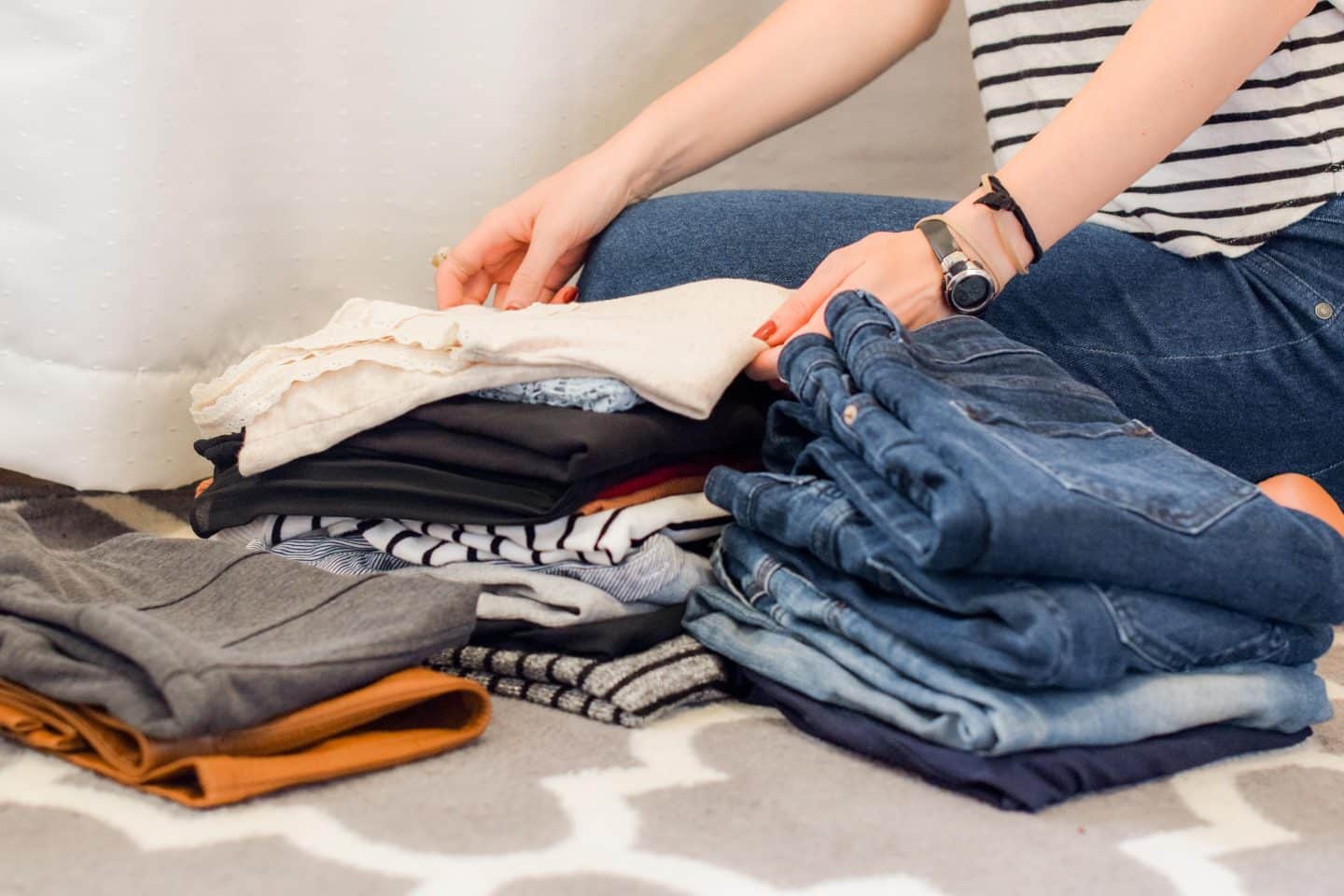 2. Create a Shopping Budget
Rather than simply going wild and spending, know exactly what you have budgeted to spend. Setting a spending limit will help you stay on track and avoid impulse purchases. Be realistic about what you can afford, and prioritize your spending on essential items. I used to share my monthly purchases on the blog to keep myself accountable.
3. Prioritize Versatile Pieces
When shopping on a budget, focus on versatile pieces that can be mixed and matched. Neutral colors like black, gray, navy, and earthy tones are excellent choices because they pair well with other colors and patterns. For example, a green blazer can be worn with jeans, skirts, and dresses, making it a versatile addition to your fall wardrobe.
4. Thrift Stores and Poshmark
Thrift stores and online consignment shops like Poshmark are fantastic places to find budget-friendly fall fashion. You can discover quality pieces at a fraction of the price. I keep a running list of pieces I want and check Poshmark frequently. Be patient, and you will find the exact or similar items. Ane when thrifting, you might uncover hidden gems that suit your style.
5. Sales and Discounts
Don't buy anything at full price. It will go on sale. I've been known to stalk store websites waiting for an item to be marked down. Check for online promotions, coupon codes, and cashback offers to maximize your savings while shopping. Keep an eye on online sales as well, as many stores offer exclusive online discounts. No one wants their email to be clogged with retail emails. My daughter and I have a dedicated shopping email where we get all of the sale notifications.
More Ways to Update Your Closet Without Breaking the Bank
6. Shop Off-Season
Buy fall clothing in the spring and summer. Retailers discount seasonal items to make room for new inventory. This is an excellent strategy for finding discounted items like coats, boots, and sweaters.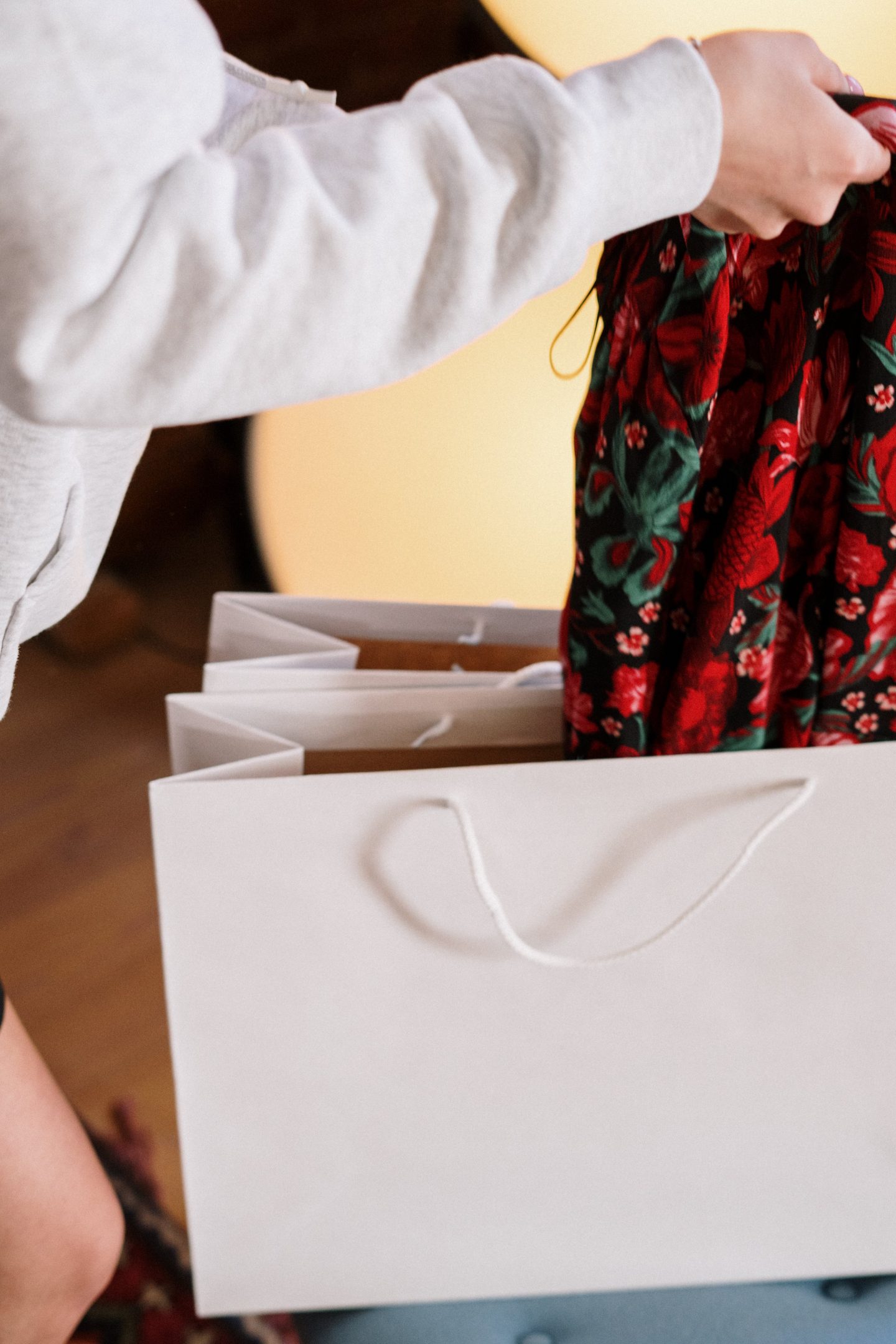 7. Store Reward Programs
Sign up for store reward programs. Old Navy/Gap/Banana Republic/Athleta has a visa card that earns rewards to shop at those brands. Years ago, when I had a very tight budget, we used the card to charge groceries and gas and paid it off monthly to maximize the rewards. At that time, I usually got a $20 – $50 reward in my statement to shop.
8. Swap with Friends
Consider organizing a clothing swap with friends or family. This is a fun way to refresh your wardrobe without spending a dime. You can trade items you no longer wear for pieces that are new to you. One of my girlfriends and I organized a handbag swap years ago, and I've always wanted to do this with clothing.
9. Alterations
Get creative and give your clothing a makeover. You can make minor alterations to give them a fresh look. If you're not handy with sewing, take your ideas to a local seamstress.
10. Accessorize Wisely
Accessories can make a big difference in how your outfits look. Buy scarves, jewelry, and accessories like belts at stores like Target or Versona. You don't have to splurge on these items, and adding a scarf or statement necklace to a basic tee changes the entire look. These items can transform your existing outfits and give them a fresh twist for fall.
Updating your wardrobe for fall doesn't have to put a strain on your finances. By shopping strategically, embracing secondhand options, and making the most of what you already own, you can achieve a stylish fall look while staying within your budget.
Thank you for reading How to Update Your Wardrobe on a Budget!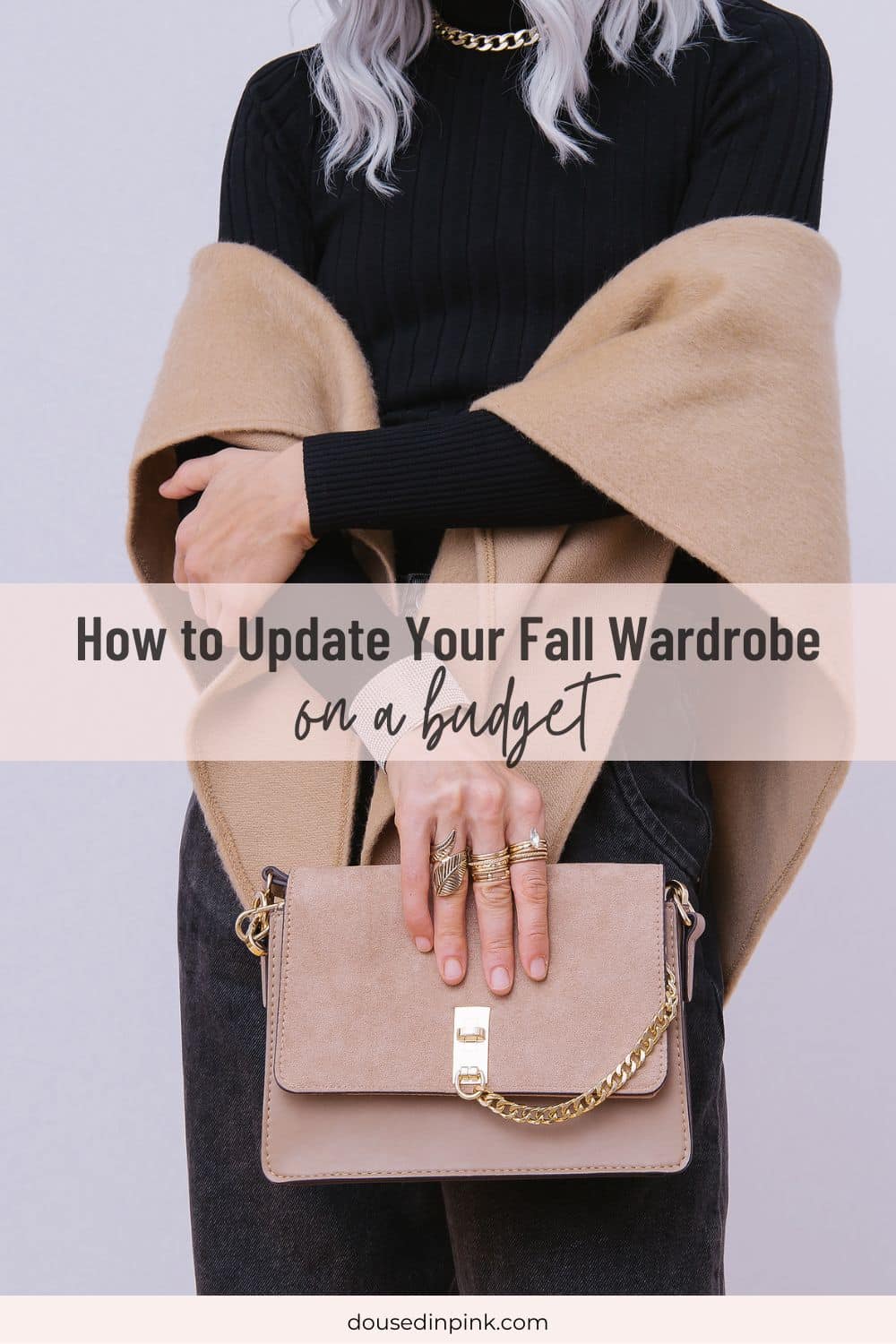 If you liked this post, you can subscribe here or follow me on Feedly | Bloglovin | Instagram | Pinterest | Facebook
Linking up with:
Away from the Blue  | Fine Whatever Blog | Between Naps on the Porch | I do de Claire
Elegantly Dressed and Stylish | Walking in Memphis in High Heels & The Fashion Canvas
The Style Splash | Is This Mutton? | Curated by Jennifer
Mummabstylish | Shelbee On the Edge | Nancy's Fashion Style
Momfessionals | Marsha in the Middle | Sunday Showcase
Thursday Fashion Files Linkup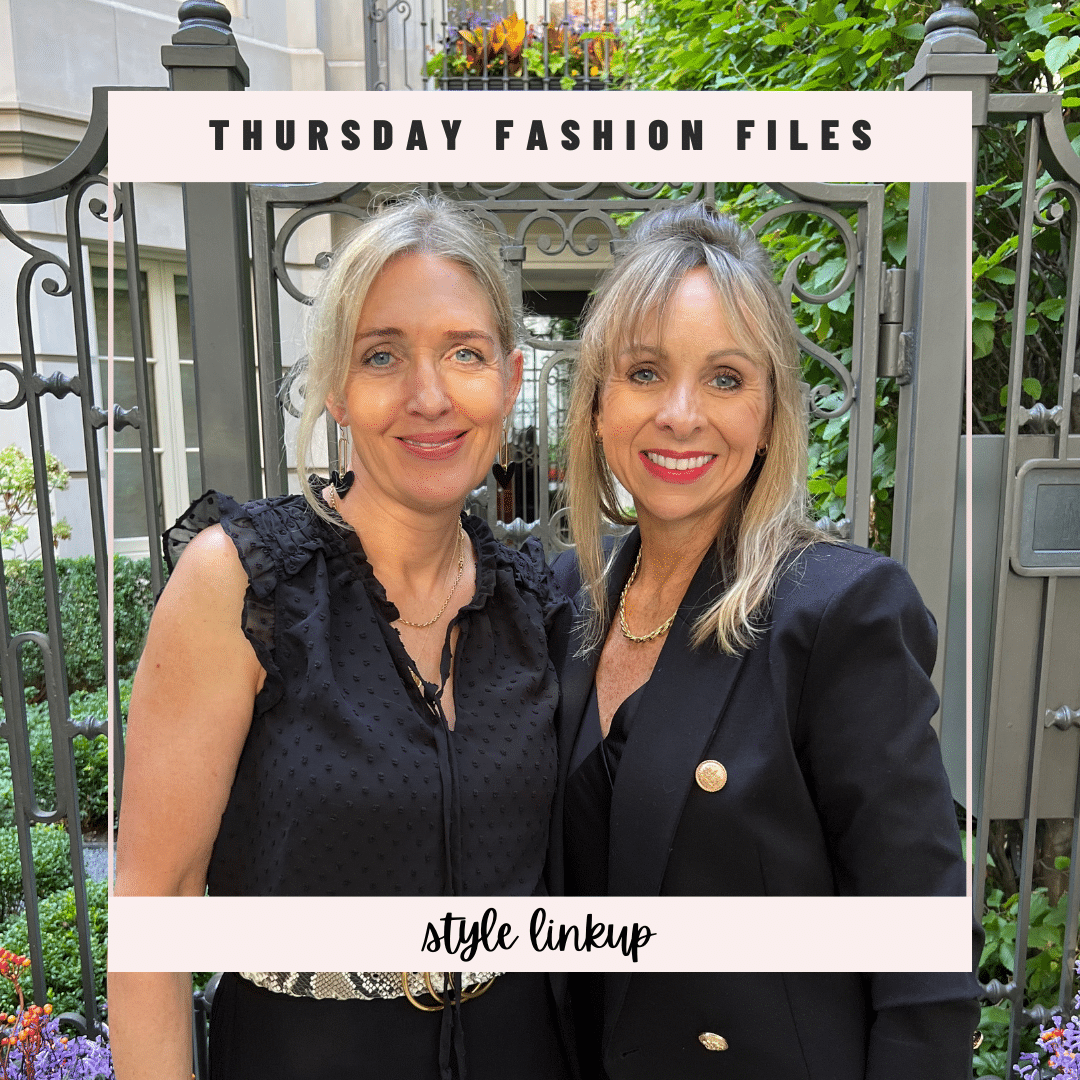 Welcome to Thursday Fashion Files! Kellyann and I are excited to have you here. We'd love to have you link up one of your latest outfits with us at the bottom of this post. Don't forget to check out our Thursday Fashion Files Pinterest board. Email me at hello@dousedinpink.com if you'd like to contribute to the board!
Thursday Fashion Files Linkup Guidelines
1 – Follow Jill: Bloglovin', Facebook, Instagram, Pinterest, Feedly, LIKEtoKNOW.it
2 – Follow Kellyann: Bloglovin', Facebook, Instagram, Pinterest, LIKEtoKNOW.it
3. Help spread the word and share our linkup with your community.
4. **By adding links, you state that you have the proper licensing/rights to the images in your blog posts.**
You are invited to the Inlinkz link party!