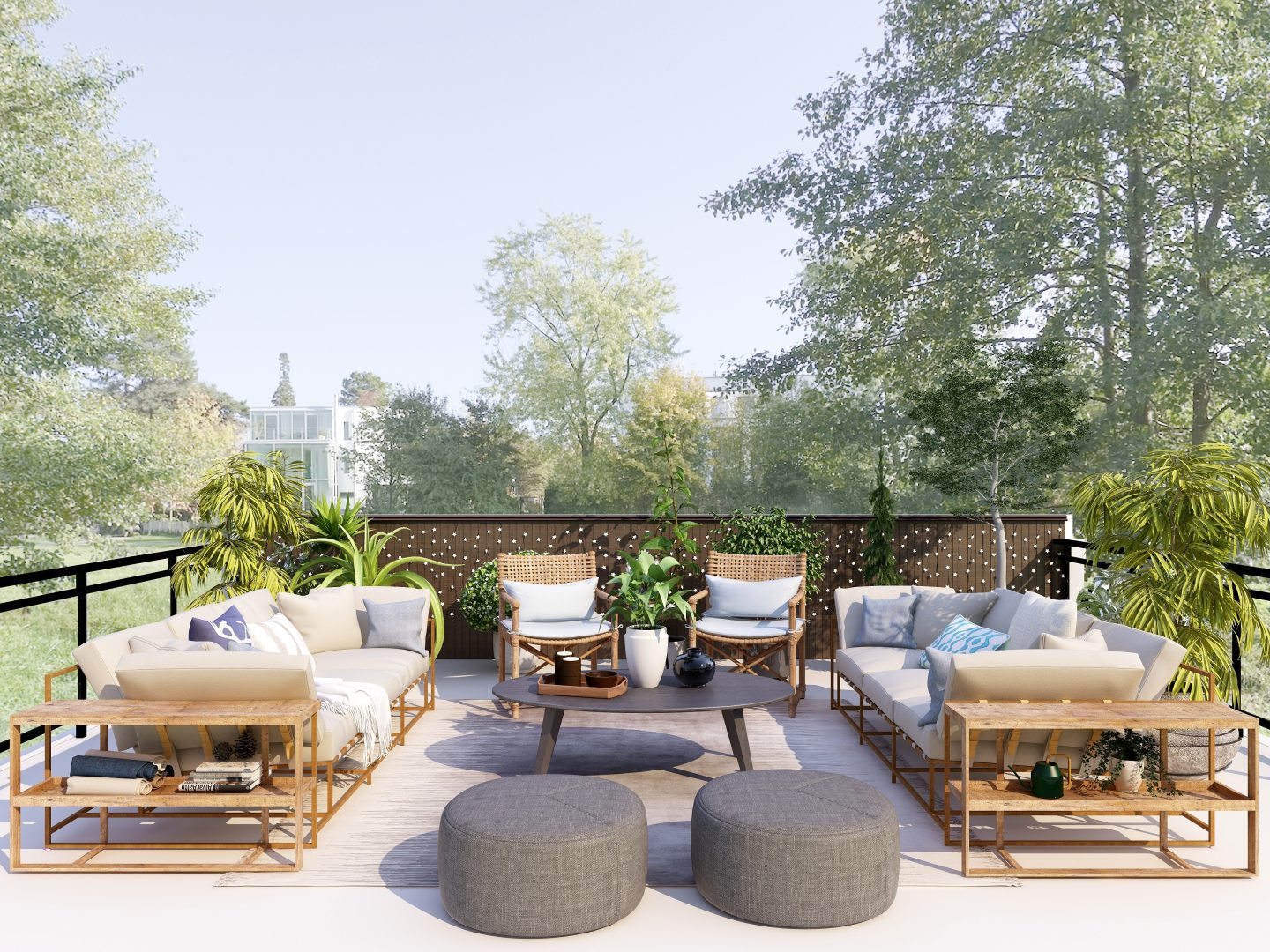 *Guest Contribution
Summer is not too far away, especially if you live in Australia. As we move into the start of the spring season, it is now the perfect time to assess your outdoor living space. Of course, one would expect to have a good clean-up, power washing the terrace, and cutting the grass. You might also like to consider some of the furniture listed below.
Hanging Egg Chairs
They are all the rage and if you don't have support above, you can order a couple with aluminum frames. If you have some permanent shading in the form of a retractable roof, check out the range of hanging egg chairs at stores that offer Melbourne outdoor furniture for sale or the ones in your local area where you can acquire furniture at trade prices. The chairs are very comfortable and great for patios with limited space and there are quite a few designs and brands to choose from.
Bar Stools
If you are lucky enough to have a bar on your terrace, there's nothing like a few barstools to set the right ambiance. An online furniture store would have a great selection of bar stools for you to choose from. They come in rich colors and a range of heights, so you can choose something suitable. It is more comfortable for many people to sit at the bar rather than in a soft lounger chair.
Rattan Suite
The ultimate relaxation furniture, rattan on aluminum frames brings you a very attractive natural look that will stand the test of time. Of course, you need to bring in the cushions when it rains, unless they are undercover. Make sure that the cushion covers are washable. Search with Google for a wide range of rattan suites. When shopping online, you can definitely get the best deals.
Teak Dining Table
Using premium teak ensures a classic look and the table is also sure to last for many years. There are many designs available and having matching chairs is another option you can get. The measurements are in the product description so you can choose one that would fit your space. Of course, the tabletop will need to be treated annually, to keep it in tip-top condition, but that's not exactly a big job, especially if you are into DIY. 
Coffee Table
Ideal for that early morning coffee, a low coffee table can easily be stored away when not required. Whether you prefer a rustic or modern style, there are lots of choices if you visit your local outdoor furniture store, where you can view the furniture in a real-life environment.
As mentioned, summer is on its way and if you like nothing more than relaxing on your patio, now is the right time to make an investment in new garden furniture. Start with an online search and that will take you to a website, where you can browse to your heart's content. With secure online payment, the furniture will be packed and shipped to your home address and you can prepare for the arrival of summer.
Thank you for reading!
If you liked this post, you can subscribe here or follow me on Feedly | Bloglovin | Instagram | Pinterest | Facebook
Linking up here.