There are a lot of outfits to choose from on an everyday basis. However, we have seen that women's leather jackets have taken the world by storm since they got into fashion. The leather jacket is a timeless piece that can add the perfect finishing touch to any ensemble regarding essential wardrobe items for women. When worn with the appropriate clothing, female leather jackets are adaptable, stylish, and simple to wear, enabling you to elevate your sense of fashion. Women can wear a leather jacket to create charming and edgy ensembles because it is a mainstay of fashion. 
*contributed content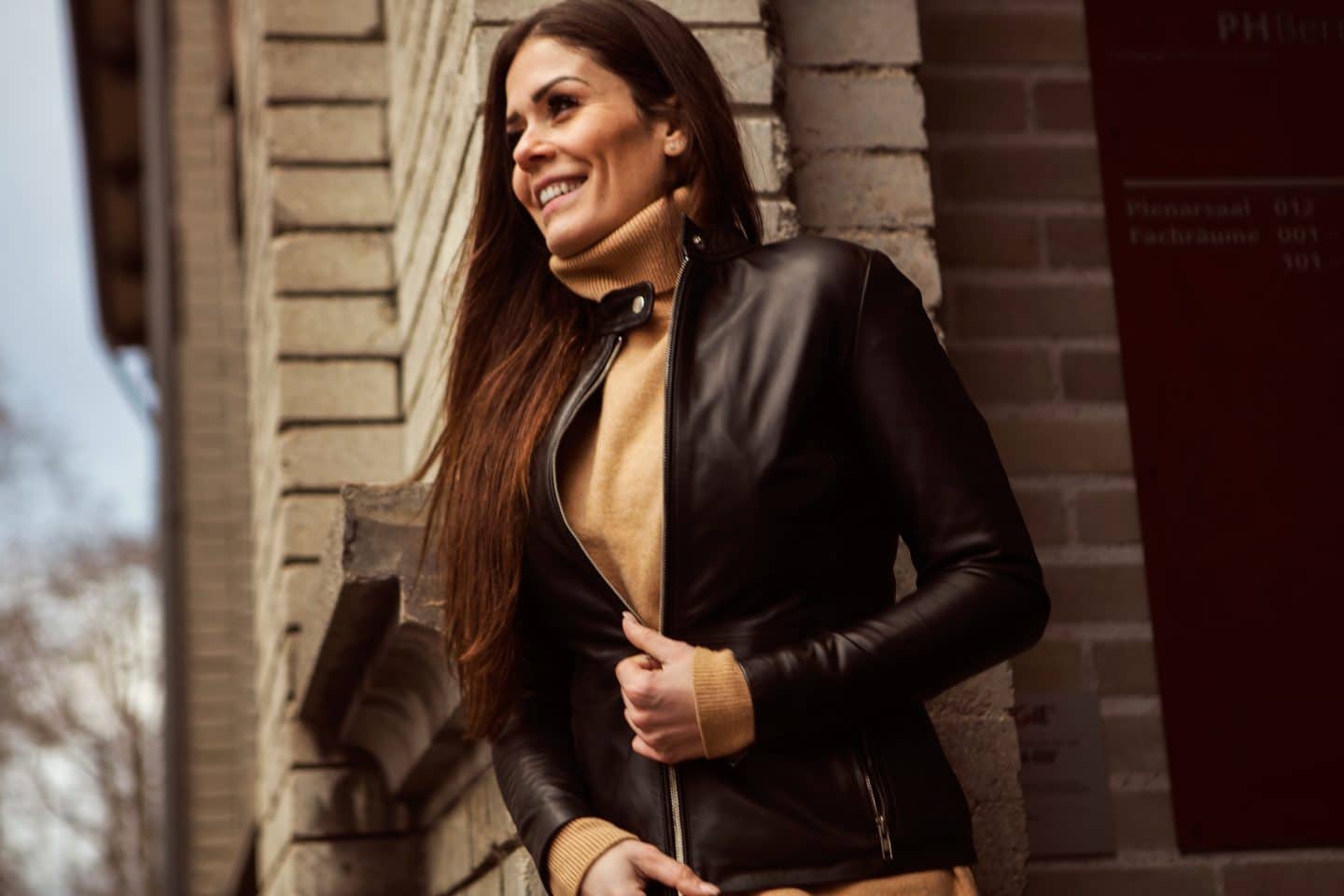 You can pick out a leather bomber jacket for women and wear it any way you want, whether it be for a date night or a stay-at-home party. A leather jacket fits all the types of occasions that you are planning to go to. It is true that if you cannot think of what to wear, you can put up a basic outfit and then, to take your outfit to the next level, pop on a leather jacket. It is true that leather jackets are timeless and classic and can be worn with almost any outfit. 
We've put together a guide on how you can put together an outfit with a leather jacket to give you some fashion inspiration. You can go through all the looks and find what persuades you the most; we will talk about everything from a women's leather motorcycle jacket to a leather aviator jacket. 
What to Wear with a Leather Jacket
The Casual Look
Sometimes making an effort to dress up feels very self-consuming, but you still have to look presentable for the day. So, if you are someone who likes to be all casual for a long day ahead, we know what you can do. For utter comfort and a chic look, opt for jogger lowers, and pair them with a basic cropped top, put on your chunky shoes, and slide on an oversized leather bomber jacket. Stick your hair back in a bun, and add a statement necklace to give your look a pop. Put on your shades, pick up your tote bag, and you are ready to run errands for the day. 
Be Party Ready
Do you like going to parties now and then? Well, well, we know that you are standing in front of your wardrobe and thinking that you have worn almost everything to the parties you go to. However, we think you should show off your beauty this time and opt for something bold. Take out your leather pencil skirt that hugs you right and, pair it with a cute colored hand-knitted sweater, tuck it in. Wear your cropped female leather jacket over your outfit and put on your flashy stilettos with it. Give your hair a wet look, put on nude makeup, accessorize by wearing rings and adding hoops to your ears, and you are done. Match a clutch bag with your outfit, and you are ready to rock the party. 
Modern With A Touch Of Vintage
Everyone loves high-waisted jeans and leather jackets put together with a modern look. It indeed is complicated, but if you tend to get the tinge of vintage right in your outfit, you can totally slay your outfit. Take out your high-waisted bell bottom jeans from your cupboard, and pair a crop top or a cropped v-neck sweater with it. Go for something that pops up, so pair a red moto or biker jacket with your outfit. Red Nike Air Max will slay you if you wear it with this outfit; however, some other sneakers will also look great. Tie your hair in a ponytail, or let them down; both will suit this utterly fascinating look. Girls, if you dress this way, you will surely be an inspiration for others. 
An Outfit For Work
Going to work does not have to be boring; it is not like you have to put up similar clothes every day and wear them to work. You should be looking forward to your new work day; make it interesting by dressing differently every day, you know, even business casual or formal looks can be highly attractive. Opt for wide-legged palazzo pants, tuck in a button-down white shirt and pair your outfit with kitty heel shoes. Put on your moto jacket with your outfit, blow dry your hair, put on a nude lip color, pick up your laptop bag, and you are done. Have a great day at work!
A Day Out With Friends
Whenever you go out with your friends, you need to look stylish and be in your most comfortable zone. So be it movies or just a picnic out in the park, we know how you can dress up in a sassy way. You can put on your mom jeans and wear a turtleneck as your top. Wear your leather bomber or aviator jacket over your clothes, wear trainers or sneakers and let your hair down. Put on your cat-eyed sun shades and pucker up your lips with a cute lip color. 
Conclusion
If you are thinking about which outerwear you should opt for next, then a leather jacket would be the best option, whether it be a leather bomber jacket, a leather moto jacket, or an aviator jacket; get your hands on any and pair it with your favorite outfits to make them stand out. 
So, this was the blog from our side which would have given you an idea about how you can wear a leather jacket with different outfits at different events. Well, these were just some ideas; you can play around with varying pieces of clothing and pair them up with female leather jackets. Think outside the box; pick bold and beautiful outfits with a classic, vintage leather jacket. Ladies, it is your time to enjoy that leather jacket look.
Thank you for reading!
Also see: Ways to Accessorize with Leather 
If you liked this post, you can subscribe here or follow me on Feedly | Bloglovin | Instagram | Pinterest | Facebook