Learn Everything You Need To Know About the Dr. Martens Brand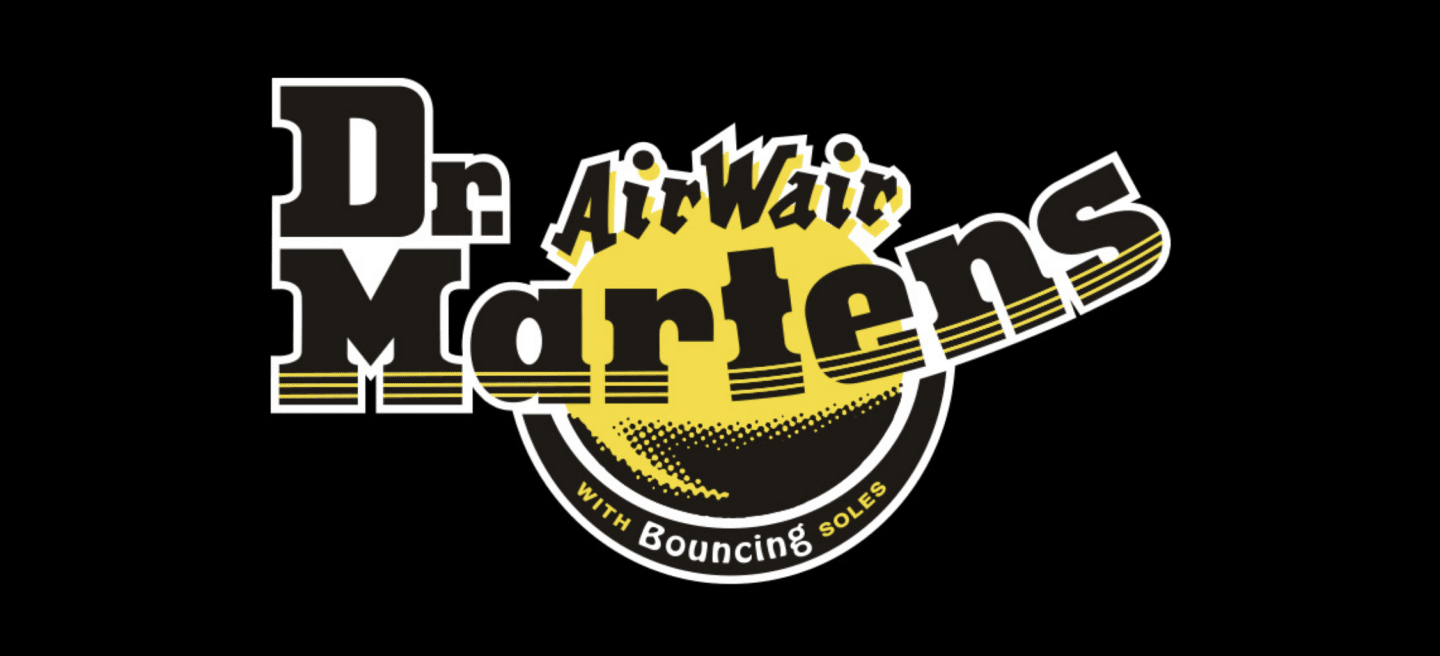 Image courtesy of Behance.
*Guest Contribution
Dr. Martens is an individual and self-expression-focused footwear brand. They sell men's footwear, women's footwear, and even footwear for kids, so no matter what your age, race, or gender is you should be able to find something in their vast catalog that resonates with you.
Where Can You Get Dr. Martens Brand Footwear?
Dr. Martens's brand products can be purchased from the company's own official online store (DrMartens.com), as well as other select online fashion retailers like Shopbop. If you're an international customer you've got nothing to fear, Dr. Martens's official website also ships internationally. In fact, they have an entirely separate site dedicated to international customers that will convert the prices on their page to your country's local currency instead of USD. This isn't available for all countries and there are countries they don't ship to but the list of those they do ship to is rather large. Dr. Martens also has its own retail stores that can be found in cities all across the United States and even have some stores and factories in the UK and Asia. Some locations include:
Santa Clara, California

Brooklyn, New York

Atlanta, Georgia

Mongkok, Hong Kong

Glasgow, Scotland
Who is the Founder and Owner of Dr. Martens?
Believe it or not, the Dr. Martens brand was originally a producer of modest work-wear boots. Far removed from the massive icon of diverse footwear they are today. The company was owned and run by the Griggs family.
In 1945 a run of bad looks would see 25-year-old soldier Dr. Klaus Maertens convalescing from a broken foot. During this time Maertens would make use of the tools he could find to create a shoe with a unique air-cushioned sole. This shoe was designed to aid in his foot's recovery and was miles better than the traditional hard leather sole available at the time.
Following this new shoe's creation, Maertens showed it to one of his old friends from university, Dr. Herbert Funk, a mechanical engineer. The two partnered together and began formal production of the shoe in 1947. After 12 years of selling and growing the two made the move to introduce their shoes to the overseas market.
Maertens's shoe eventually caught the attention of the Griggs family and their business. Interested in his shoe's innovative technology, the company licensed the shoe and began incorporating it into their own boots with a new design. These new boots were branded Airwair boots. This name has been immortalized in the company's logo.
The Airwair boots were a fairly big hit and continued to sell well for many years, maintaining their initial identity as simple working men/women's boots. That changed years later when suddenly the brand began being viewed in a different light. This was thanks to early multi-cultural, ska-loving skinheads championing the British working-class style and bringing a new audience to the brand. Pete Townshend is credited as the first high-profile individual to use the boots to symbolize his pride in being a part of the working class and embody his rebellious attitude. This is where the brand's modern association with individual identity and self-image originates.
Dr. Martens Shoes For Men
Since Dr. Martens got its start as men's working-class boots we feel it's appropriate to start off by talking about the men's footwear products they have available. Dr. Martens sells a variety of shoes, boots, and sandals for men. They have style options for vegan products, winter products, and casual products as well. All of these shoes are known for their comfort, style, and durability. They also offer shoes that are slip resistant!
Vegan 1460 Lace-Up Boots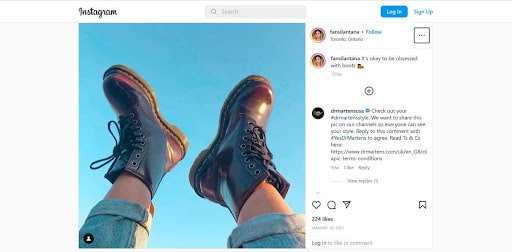 These boots are only available in one color, Cherry Red Oxford. Image courtesy of Instagram
The Vegan 1460 Lace-Up Boots are made from a synthetic that is soft and supple. This boot is actually unisex so it is available for both men and women and even has size options for each sex. For men, these boots are available in sizes 6 through 14 (US). For women, the sizes are 5 through 12 (US). Customers say these boots run large.
Dr. Martens's Shoes For Women
When Dr. Klaus Maertens first began selling his shoe, he found that it was most popular with women, especially women who were gardeners. As a result, the brand has always held a fairly positive reputation with women and that continues to this day. Dr. Martens sells a wide range of women's footwear including boots, shoes, and sandals. These shoes will embody your self-empowerment and expression in ways no other shoe brand could dream.
1461 Smooth Leather Platform Shoes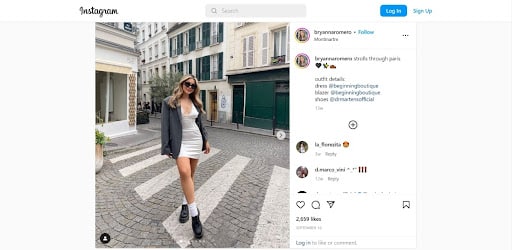 These platform shoes are available in 2 colors, polished white and polished black. Image courtesy of Instagram
These 1461 Smooth Leather Platform Shoes are an absolute classic. The soles of these shoes are made from smooth polished leather and that solid yellow stitching keeps the shoes welded in place. The shoe is available in sizes 5 through 12 (US) and also has size options available for men. Adding these shoes to your outfit is bound to enhance that silhouette.
How to Break in a New Pair of Dr. Martens?
We're sure you've all heard the legends, stories, and rumors about what's the best way to break in a new pair of boots. It can be a pretty rough task, and that's no lie. Luckily the official Dr. Martens webpage has its own guide for the best practices one should use for breaking in their gear, so let's go over what the brand itself recommends. Before we begin, the website states that it usually takes about a day or 2 to break their boots in so keep that in mind during this process.
Wear two pairs of socks:

This might sound like a strange one but the logic is actually pretty sound. The extra pair of socks will reduce the friction your foot is experiencing in key friction points like the heels, ankles, and arches. If you're in need of some new socks, Dr. Martens has super comfy named-brand socks available on their website.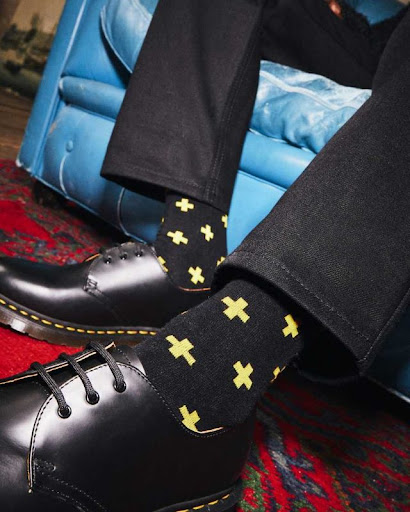 These Dr. Martens brand socks go so well with so many of their products. Image courtesy of DrMartens.
Keep them stretched!:

A great option you should try is keeping the leather stretched as if your foot was still in them. You can do this by putting an object in the shoe/boot that is a similar size to your foot. The website shows a person using a can to do this but we don't recommend that. The last thing you want is for that can to leak or spill and ruin your brand-new Dr. Martens. Get creative!
Massage the leather:

When you first get those new Dr. Martens they will likely still be pretty stiff. Massaging the leather can help loosen them up a bit and make your foot more comfortable while inside. This will occur naturally as you wear them and walk around in them, but this speeds that process up exponentially. The more you massage the faster they will loosen up. 
Use a heel pad:

The top of the heel is often the place in which people have the most trouble, luckily heel pads exist and can be purchased online and in shoe stores around the world. In fact, Dr. Martens's online store actually sells heel pads so you can pick some up while purchasing that new pair.
How to Identify Vintage Dr. Martens?
Dr. Martens are typically found to have been made in one of two places, Asia or England. The made-in-England boots are known to be of particularly higher quality than those made in Asia and are often sold for a much higher price. If you're looking to purchase some Dr. Martens, it would prove useful to know what the differences are. That knowledge can help you decide which version of the shoe to look for.
Here is a list of a few of the differences between the two types:
Break-in period – The version of the boot that is made in England will typically take significantly longer to break in than that of the Asian-manufactured boot. This is due to the fact that the England boot uses higher quality leather like Quilon or Horween Chromexcel. These leathers take longer to break in but are much more resilient and as a result will last you much longer.

Limited color options – The boots that are made in England only come in a select few colors, while those made in Asia can come in a much wider range of colors.

Midsole made from felt – This one is definitely harder to identify without wearing the boots for a while or straight up cutting them open. The midsole in the England-made boots are made using felt which will adjust and mold to the wearer's foot over time making them more comfortable the longer you wear them. The boots made in Asia will often use foam for their midsole which will deteriorate over time and isn't as comfortable.
Commonly Asked Questions About The Brand and Their Products
How long do Dr. Martens typically last?:

These boots are built to last and many

people claim that their Dr. Martens have lasted them 20-plus years

. For shoes like this, you should expect them to last you quite a while assuming you're willing to put the time in to care for them properly. Just like with any product you purchase, if you mistreat it or don't maintain it properly it is bound to rip, break, or tear.
Why are Dr. Martens so expensive?:

There are actually

a few reasons the brand's boots are so expensive

. The first is that the brand's boots are made from 100% high-quality leather. The second is related to the first, the boots are tough and durable so they resist tears and scratches. The third reason is that they are well-made. From the soles to the stitching that binds the boots together, the precision and care that goes into every pair of real Dr. Martens is unmatched.
Conclusion
Dr. Martens are some of the highest quality boots available on the market, even those that aren't made in England still boast a quality many brands dream of having. The brand's legacy and iconography is one that oozes cultural significance. Wearers can use these boots to display their own beliefs in self-image, pride, and self-expression like many have done before them.
Thank you for reading!
Also see: What to Wear with Yellow Shoes and 4 Fall Shoe Trends and How to Style Them